Markets Set to Rally Despite Alcoa, Slovak Vote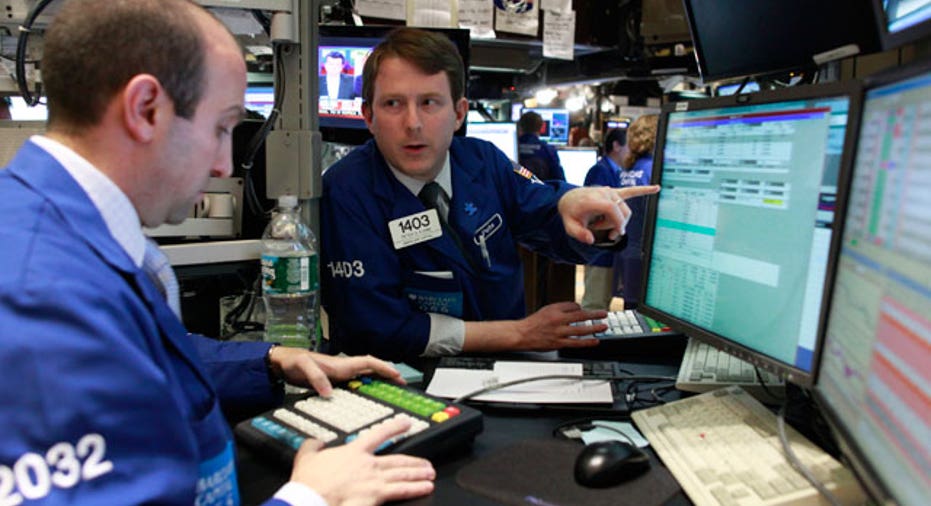 FOX Business: The Power to Prosper
U.S. stock futures posted sharp gains Wednesday morning, putting Wall Street on pace for another rally despite Alcoa's high-profile earnings dud and Slovakia's failure to approve a stronger euro-zone bailout fund.
Today's Markets
As of 8:32 a.m. ET, the Dow Jones Industrial Average futures jumped 89 points, or 0.79%, to 11419, the Standard & Poor's 500 futures gained 8.50 points, or 0.71%, to 1198.50 and the Nasdaq 100 futures picked up 22.75 points, or 0.99%, to 2311.25.
The early optimism comes after the markets mostly paused on Tuesday, preserving their big October rally and 330-point Columbus Day surge. The blue chips have leaped more than 7% since falling to their 2011 lows on October 3, while the Nasdaq Composite has jumped about 11% over that span.
Wall Street managed to shrug off Alcoa's (NYSE:AA) mixed start to earnings season as the aluminum maker disclosed a third-quarter profit of 15 cents a share, widely missing forecasts for 22 cents. Alcoa, which is traditionally the first major U.S. company to report results, did post stronger-than-expected revenue growth of 21% to $6.4 billion.
The markets have turned their attention toward key earnings reports on Thursday from banking giant JPMorgan Chase (NYSE:JPM) and search titan Google (NASDAQ:GOOG). Beverage and food giant PepsiCo (NYSE:PEP) also posted stronger-than-expected results on Wednesday.
Similarly, global financial markets were mostly unfazed by the Slovak Parliament's rejection of a plan to strengthen the euro zone's bailout fund to 440 euros ($600.34 billion). While the vote marks a setback for efforts to get Europe's debt mess under control, the measure is expected to pass eventually, marking the final of 17 euro zone nations approving the stronger bailout fund.
Despite the Slovak vote, the euro soared nearly 1% against the U.S. dollar and European markets posted modest gains.
In the commodities complex, crude oil rose 43 cents a barrel, or 0.50%, to $86.44. Gold jumped $25.40 a troy ounce, or 1.53%, to $1,686.30.
Corporate Movers
PepsiCo (NYSE:PEP) narrowly surpassed estimates with a non-GAAP profit of $1.31 a share on a 13% rise in revenue to $17.58 billion. The food and beverage giant also backed its 2011 EPS growth target.
Liz Claiborne's (NYSE:LIZ) stock rallied after saying it has unloaded its namesake and Monet jewelry brands to J.C. Penney (NYSE:JCP) in a $267.5 million deal. Liz Claiborne said it is also exploring options for a new name.
Global Markets
London's FTSE 100 gained 0.48% to 5421.48, Germany's DAX jumped 1.34% to 5943.42 and France's CAC 40 rallied 1.50% to 3200.70.
In Asia, the Japanese Nikkei 225 fell 0.40% to 8738.90 and Hong Kong's Hang Seng leaped 1.04% to 18329.50.