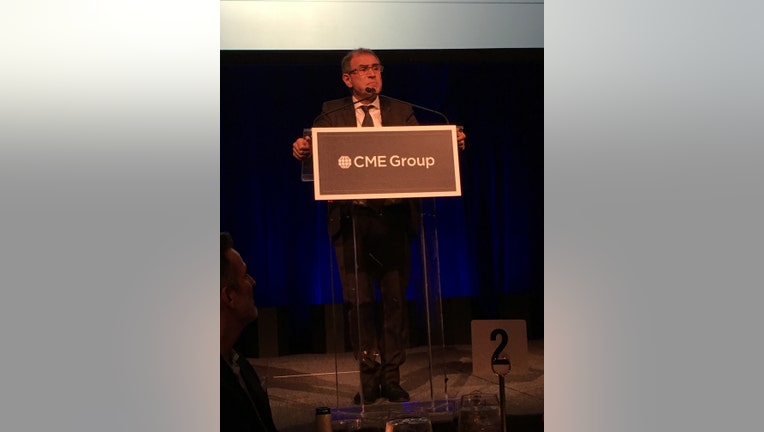 When you are among the few that famously predicted the 2008 financial crisis, like Nouriel Roubini did, people value your opinion, especially when it comes to financial markets and central banks. As the Federal Reserve begins a two-day meeting Tuesday, with a decision on rates expected on Wednesday, Roubini's take on rates is less about when and more about the pace.
"Markets are underpricing the probability that the Fed may hike faster than expected," he said during a speech at the CME's Precious Metals Dinner in New York last week. As Chairman and CEO of Roubini Macro Associates, and Professor of Economics at New York University, he predicts the Fed will forgo a September hike in favor of December.
Roubini's comments are notable as many expect the Fed to take a gradual approach to raising rates. Just last week, JPMorgan (NYSE:JPM) CEO Jamie Dimon advised U.S. policymakers to make the move adding "Twenty-five basis points is a drop in the bucket," he said while appearing before the Economics Club of Washington D.C.
Roubini, who also earned the nickname Dr. Doom, isn't all doom and gloom these days. He described the current state of global financial markets as "blasé" because while there are many risks, nothing majorly negative has happened.
"There are lots of risks in advanced economies but nothing has materialized" he said adding the risks in the economy are "subdued" for now.
In making his case, Roubini listed several views. First, tensions in the Middle East may be high yet oil is falling and there is no shock to supply like we saw in the 1970s. Instead there is a glut. As for politics, the "central left and central right" are still pretty much in power in both the U.S. and Europe, he noted. And finally central banks around the globe, the Bank of Japan, the Bank of England and the European Central Bank, have all stepped up stimulus programs to prop up local economies and in some cases that has driven interest rates negative. Roubini noted these central bankers may be evaluating even more unconventional policies.
More From FOXBusiness.com...
This week will offer further clues. The BOJ and the ECB are holding meetings as is the Federal Reserve. As global central bankers get more accommodative with monetary policy, the Federal Reserve is expected to move in the opposite direction, it is just unclear when that may happen.
In recent weeks, Fed officials have been publically divided on whether to hike sooner vs. later. Last month, New York Fed President William Dudley told FOX Business Network the economy would accelerate in the second half of the year adding that a September rate hike was possible. While his colleague, Fed Governor Lael Brainard, shares a different view. She advocated for taking a cautious approach saying "Today's new normal counsels prudence in the removal of policy accommodation."