MarketAxess Holdings Inc. Earnings Surge on Record Trading Volumes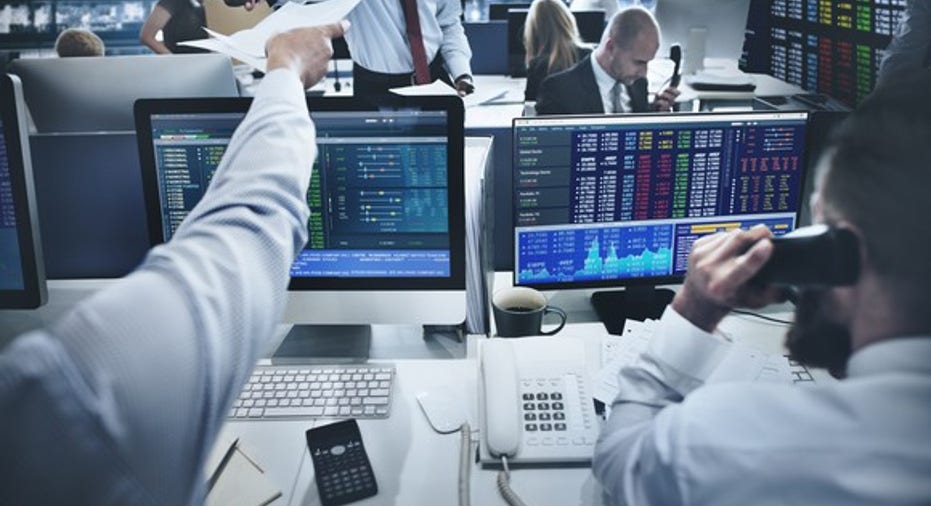 MarketAxessHoldings (NASDAQ: MKTX)reported first-quarter results on April 26. The electronic trading platform is enjoying strong gains in revenue and profits as it continues to take share of the massive global fixed-income market.
MarketAxess: The raw numbers
Data source: MarketAxess Q1 2017 earnings press release.
Image source: Getty Images.
What happened with MarketAxess this quarter?
The bond-trading network's share of the U.S. high-grade credit market rose to 15.9%, up from 14.9% in the year ago quarter, boosted by a 23% jump in trading volume.
Volume rose even more sharply in MarketAxess' international segments, with European client volume surging 55% and emerging-market trading in local markets soaring 79%.
"Our ongoing investment in international expansion is leading to significant gains in clients and market share in Europe, and showing promising signs in Asia and Latin America," CEO Richard McVey said during a conference call with analysts. "Our global emerging-market bond-trading business has become an important engine of revenue and earnings growth."
In total, MarketAxess' trading volume leapt 27.2% to $394.4 billion, which in turn drove an 18.9% increase in commission revenue to $94 million, including a 23.4% jump in variable transaction fees to $77.8 million.
All other revenue -- consisting of information and post-trade services, technology products and services, and investment income -- rose 4% to $9.9 million, mostly due to higher data revenue.
In all, MarketAxess' total revenue increased 17.3% year over year to $103.9 million.
With total expenses rising just 9.2% to $48.3 million -- due primarily to to higher compensation and benefit costs -- MarketAxess' pre-tax income jumped 25.3% to $55.6 million, as pre-tax margin improved to 53.5% from 50.1% in the prior-year period.
All told, net income -- aided by a lower effective tax rate -- surged 46.6% to $42.5 million. And earnings per share increased 44.2% to $1.11 per share."Our first quarter results delivered record revenue and earnings, driven by record trading volumes," said McVey in a press release."High-grade and emerging-market volumes performed particularly well despite a challenging market environment that saw record new issuance and unusually low market volatility."
Looking forward
MarketAxess reduced its full-year effective tax rate guidance for 2017 to 26%-28% from 32%-34% due to estimated tax benefits to be recognized under new share-based compensation accounting standards.
As is typically the case, management declined to give guidance as to revenue or earnings, which are affected by difficult-to-predict trading volumes. However, recent trends point toward solid growth in the year ahead.
"Open Tradingadoption continues to accelerate as clients around the world embrace it as the preferred all-to-all liquidity solution in the global credit markets," said McVey. "Our strong results underscore clients' growing reliance on our technology solutions to access new trading connections and expanded liquidity options."
10 stocks we like better than MarketAxess HoldingsWhen investing geniuses David and Tom Gardner have a stock tip, it can pay to listen. After all, the newsletter they have run for over a decade, Motley Fool Stock Advisor, has tripled the market.*
David and Tom just revealed what they believe are the 10 best stocks for investors to buy right now... and MarketAxess Holdings wasn't one of them! That's right -- they think these 10 stocks are even better buys.
Click here to learn about these picks!
*Stock Advisor returns as of April 3, 2017
Joe Tenebruso has no position in any stocks mentioned. The Motley Fool owns shares of and recommends MarketAxess Holdings. The Motley Fool has a disclosure policy.