Market Turmoil: Don't Panic, There's Always Something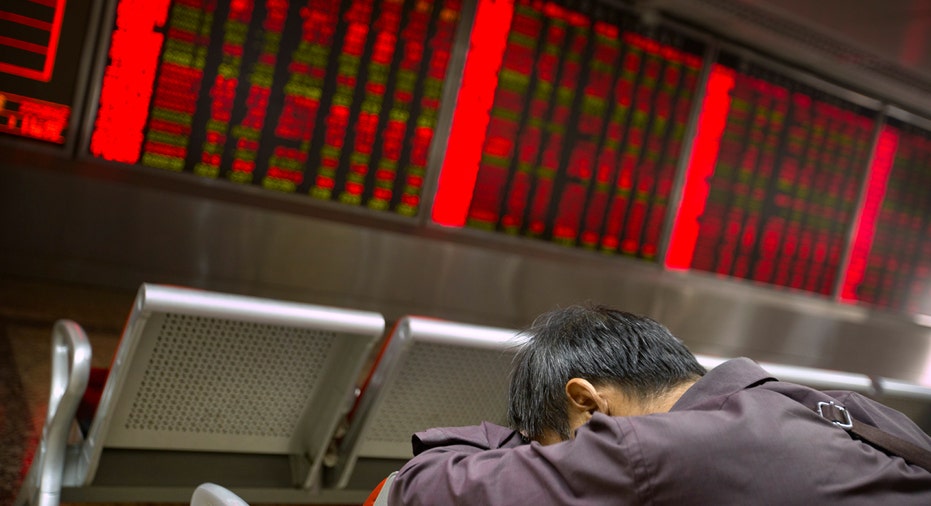 U.S. stock markets are off to a lousy start in 2016, the worst start for the Dow Jones Industrial Average in 25 years, in fact. But if you're thinking about selling all your shares and mutual funds and burying the cash in a fruit jar in the backyard, don't.
"I tell my clients if you get out now and wait until things get better you will never get back in because there is always uncertainty of one kind or another," said Bernard Kiely, a financial planner at Kiely Capital Management.
Terrorism, tsunamis, nuclear threats from the North Koreans, sabre rattling by the Russians… "There's always something," said Kiely. Currently it's a concern that the Chinese economy, the second largest in the world behind the U.S., isn't growing as fast it once did.
After Chinese officials halted trading in Chinese stocks for the second time in a week early Thursday, global markets shuttered. The Dow opened down well over 200 points, extending steep losses that began Monday, the first day of trading in 2016. The Dow closed down 252 points on Wednesday, hitting a three-month low.
Kiely noted that the S&P 500, the broadest measure of the health of the U.S. stock market, hit an all-time high last May before dropping 12% by August, also largely on concerns over Chinese economic growth.
Since August the market has bounced back and the S&P is now down about 6% from that all-time high. But the stock markets were probably overdue for a correction anyway. A correction is defined as a 10% decline in stocks, usually to adjust for an overvaluation.
"Since 2010 this market has gone pretty much straight up," said Kiely.
While there's a chance the markets could "retest" the recent low hit in August, Kiely said any decline is probably temporary because the U.S. economy is "fundamentally" sound.
Policy makers at the Federal Reserve seem to agree, voting unanimously last month to raise interest rates based on their confidence that the U.S. economy is healthy enough to absorb the higher borrowing costs that will eventually follow a rate increase.
U.S. unemployment is at a seven and a half year low and the economy generated an average of about 200,000 jobs in 2015, one of the healthiest paces in nearly two decades. Wage growth, which had been a sore point through much of the recent recovery, has also shown signs of upward momentum.
Besides, the concerns about a Chinese economic slowdown need to be put into perspective.
Andy Kapyrin, Director of Research at Regent Atlantic, is preaching a cautious patience.
"Really what it's going to take is for the year to develop more and see how it's moving along," Kapyrin said.
China has come a long way in just 15 years, he explained, from being a "fairly poor country to one where folks buy cars" and have much of the amenities of a fully modern economy.
"But now growth won't be as fast it has been, and that's fine. That's natural," he added. "Growth over 15 years or so has been at rates much more than 10% on average. Nowhere close to US growth – and coming back down to earth is normal."
China is not expected to fall into a recession, Kapyrin stressed. What is expected is a "new phase of growth cycle" of perhaps 3% to 4.5% and "not anywhere close" to 10%, which was never meant to be a permanent rate of growth, he said.