Market Fallout From the EPA's Rush Decision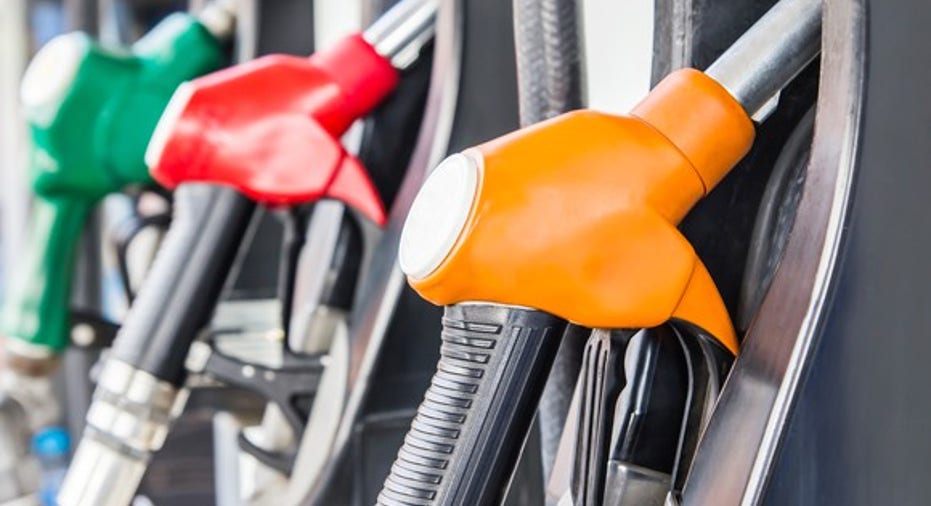 With the sun setting on the Obama presidency, the administration and government agencies are moving quickly to set in stone as many regulations as possible before President-elect Donald Trump takes office. With that in mind, the Environmental Protection Agency recently announced that is moving to finalize its 2025 corporate average fuel economy (CAFE) emission targets well ahead of its 2018 deadline.While this would not be impossible for a Trump administration to roll back, the auto industry has no choice but to move forward as if this aggressive target will be the law of the land.
Image source: Getty Images.
The EPA will require automakers to have a fleet average of 54.5 miles per gallon. If that looks like a high number to you, it's because it is. Official testing numbers are always higher than real-world results -- the Wall Street Journal expects the actual number to be closer to 40 mpg, but even then it's still a huge gap to bridge.
Currently, vehicles average 24.8 mpg in real-world use. While we have seen a huge, 28% improvement in efficiency over the last decade -- thanks, in part, to forced induction, direct injection, and stop-start technology -- that only equated to 5.5 miles per gallon. A similar efficiency increase would leave us just over 30 mpgand well short of the EPA's mandate.
There's only one way to meet this aggressive goal: a massive increase in electric vehicle sales over the next decade. Significant efforts to achieve this goal are already underway. The implications of this have flown under the market's radar, giving investors an opportunity to be ahead of the curve.
One winner
Tesla Motors (NASDAQ: TSLA) is poised to be a winner despite increased direct competition from established luxury players and downward pricing pressure from mass-market manufacturers. Unlike legacy automakers, Tesla won't be burdened by attempting to juggle the production, sales, and maintenance of two different propulsion systems to meet these new stringent regulations.
Tesla is also better positioned and further along its transition from pure carmaker to mobility provider. Investors should not underestimate the significance of the automaker's Gigafactory -- its massive scale lowers costs and enables the company to become a battery supplier to the rest of the industry.
Volkswagen is planning to build its own battery production facility in Germany, but smaller automakers may decline the huge up-front costs of a vertically integrated supply chain. Given its execution risk and premium valuation, Tesla may not be the safest play for investors, but I anticipate it will remain a leader in the space.
One loser
Suppliers who derive a large portion of their revenue from powertrain systems, like DelphiAutomotive(NYSE: DLPH), will face stagnation, if not erosion of that business over the coming decades. Delphi's largest unit is still electrical/electronic architecture, but 28% of its net sales in 2015 were tied to the internal combustion engine.
The rise of electrification and advanced driving technology has also given rise to new competitors. Take, for instance,General Motors'(NYSE: GM) Chevrolet Bolt, a $37,500 mass-market EV with a 200-mile range. The Bolt's battery pack, motors, and infotainment system are supplied by South Korean consumer-electronics giant LG.
This is not simply an anecdotal point. As cars transition toward becoming giant self-driving smartphones, the OEMs will require a set of solutions more easily supplied by large tech companies. Current suppliers need forward-thinking management, plus a commitment to innovation, and even then they still may come up short.
The Foolish bottom line
While auto industry insiders may be grumbling about the EPA's aggressive move to finalize without further debate, the requirements itself are not a surprise -- the industry agreed to these terms in 2012. Given the long lead time of auto development and the giant step up in requirements, it's only a matter of time before consumers have a variety of electric options at different price points from most automakers.
We can't afford to think of this as just a typical cyclical industrial industry anymore. Major upheaval is on the cusp of happening, and a forward-looking view of the new automotive landscape will reward investors.
A secret billion-dollar stock opportunity The world's biggest tech company forgot to show you something, but a few Wall Street analysts and the Fool didn't miss a beat: There's a small company that's powering their brand-new gadgets and the coming revolution in technology. And we think its stock price has nearly unlimited room to run for early in-the-know investors! To be one of them, just click here.
David Williamson owns shares of General Motors. The Motley Fool owns shares of and recommends Tesla Motors. The Motley Fool recommends General Motors. Try any of our Foolish newsletter services free for 30 days. We Fools may not all hold the same opinions, but we all believe that considering a diverse range of insights makes us better investors. The Motley Fool has a disclosure policy.