Markel Ends 2016 on a High Note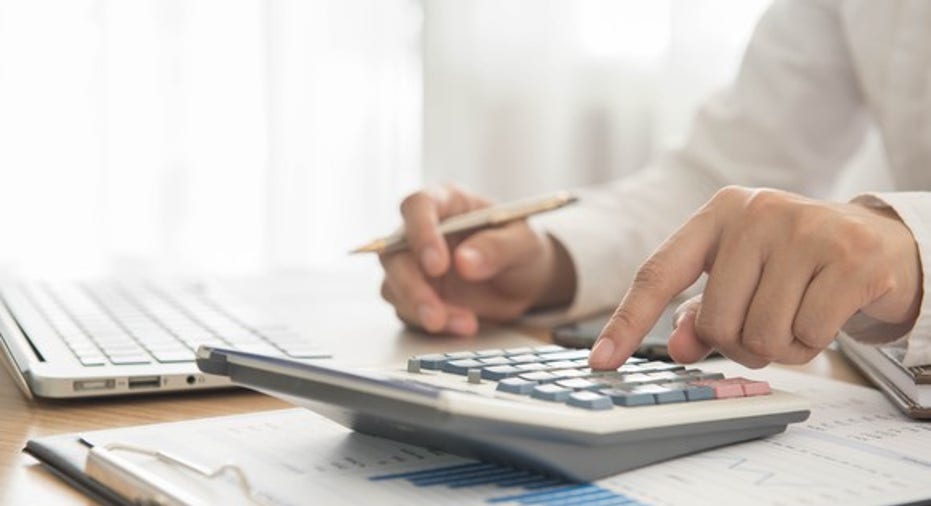 Markel Corporation (NYSE: MKL) just released strong fourth-quarter 2016 results, delivering admirable performances from its insurance operations, investment portfolio, and non-insurance businesses operating under the Markel Ventures moniker. Perhaps unsurprisingly, shares closed up a solid 3.5% on Thursday.
Let's take a closer look at what drove Markel's business as it capped the year, and what investors can expect looking forward.
Image source: Getty Images.
Markel results: The raw numbers
| Metric | Q4 2016 | Q4 2015 | Year-Over-Year Growth |
| --- | --- | --- | --- |
| Operating revenue | $1.429 billion | $1.420 billion | 0.6% |
| Net income to shareholders | $132.7 million | $197.9 million | (32.9%) |
| Earnings per share | $9.11 | $14.14 | (35.6%) |
DATA SOURCE: Markel Corporation.
What happened with Markel this quarter?
By comparison -- and though we don't lend much credence to Wall Street's short-term demands -- analysts' consensus estimates predicted Markel would turn in significantly lower earnings of $5.23 per share.Revenue and net income are important, but as a financial holding company, Markel focuses more on growth in book value per share as its most effective measure of success.Book value per common share outstanding was $606.30 at Dec. 31, 2016 -- down slightly from $609.48 last quarter, but marking an increase of 8% from $561.23 at the end of 2015.
Markel's compound annual growth in book value per share over the five-year period ended Dec. 31, 2016 was 11%.Comprehensive income to shareholders was $667 million in 2016, up from $232.7 million in 2015.
Markel's consolidated insurance underwriting combined ratio for the quarter was 89% -- which means it earned $11 for every $100 in premiums it wrote -- including:
88% from U.S. insurance
92% from international insurance
87% from reinsurance operations
Gross written premium volume climbed 4% in 2016, to $4.796 billion, including a 5% increase in gross premium volume in the U.S., to $2.635 billion, a 4% decline internationally, to $1.120 billion, and 8% growth from reinsurance, to $1.041 billion.
Within Markel's investment operations,net investment income grew 13.4% year over year, to $93.8 million, bringing full-year net investment income to $373.2 million (up from $353.2 million in 2015). Gains were driven by higher income from Markel's fixed maturity portfolio.
Total invested assets were $19.06 billion at the end of 2016, down from $19.4 billion at the end of last quarter, and up from $18.18 billion at the end of 2015. That included $4.7 billion in equity securities, or 25% of the total invested assets, up from 22% invested assets a year earlier.
Fixed maturities represented 52% of invested assets -- consistent with the same time last year -- while short-term investments, cash and cash equivalents comprised the remaining 23%.Net unrealized gains (net of taxes) were $1.7 billion as of Dec. 31 2016, down from $1.9 billion at the end of last quarter and $1.5 billion at the end of 2015.
Within Markel Ventures, which encompasses Markel's non-insurance and non-investing portfolio of businesses, quarterly operating revenue grew 29% year over year, to $348.1 million, including:
3.8% growth in manufacturing business revenue, to $195 million.
A 50.7% increase in non-manufacturing revenue, driven primarily by Markel Ventures' acquisition of CapTech in late 2015.
$33.6 million in revenue from investment management, namely from Markel Ventures' acquisition of CATCo in late 2015.
a 12% decline in Other non-insurance business revenue, to $5.6 million.
Markel Ventures' net income to shareholders was roughly $6.7 million compared to a net loss to shareholders of $3.3 million in last year's fourth quarter.Markel Ventures' earnings before interest, taxes, depreciation and amortization (EBITDA) grew 108.5% year over year in Q4, to $31.3 million.
What management had to say
Markel executive chairman Alan Kirshner stated,
Looking forward
Markel doesn't provide specific quarterly guidance, likely because management believes investors would be wisest to view the business through a long-term lens.Markel chief investment officer and co-CEO Tom Gayner illustrated that point during the subsequent conference call, insisting they're "pleased, but not satisfied with our economic performance in 2016, and we look forward to facing the challenges of 2017 and beyond."
"Markel enjoyed some spectacular competitive advantages, mainly a group of talented, dedicated and creative people in a long-term time horizon as we make business decisions," Gayner elaborated. "Those factors have combined to produce wonderful economic results over a long period of time, and we continue to believe they will continue to do so."
All things considered, this was another great quarter to end a fantastic year for Markel shareholders. And it's unsurprising to see Markel stock trading higher today.
10 stocks we like better than MarkelWhen investing geniuses David and Tom Gardner have a stock tip, it can pay to listen. After all, the newsletter they have run for over a decade, Motley Fool Stock Advisor, has tripled the market.*
David and Tom just revealed what they believe are the 10 best stocks for investors to buy right now... and Markel wasn't one of them! That's right -- they think these 10 stocks are even better buys.
Click here to learn about these picks!
*Stock Advisor returns as of February 6, 2017
Steve Symington owns shares of Markel. The Motley Fool owns shares of and recommends Markel. The Motley Fool has a disclosure policy.