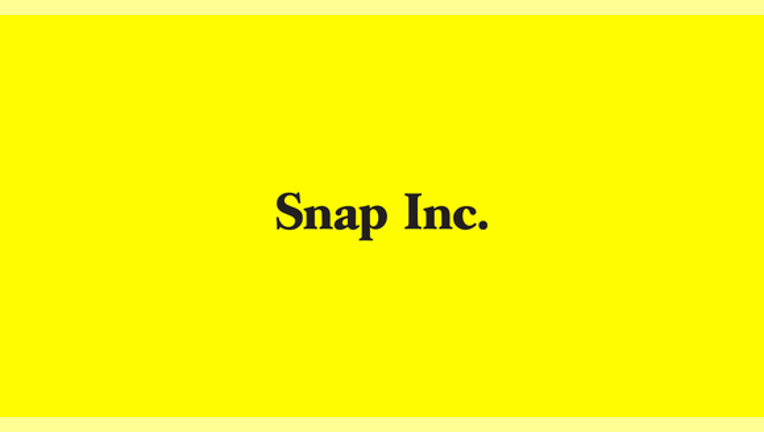 The most highly anticipated IPO of the year finally has a date set to begin trading. Snap (NYSE: SNAP) will price its shares on March 1 after the market closes, which means investors should be able to buy shares on March 2.
Snap expects to price its shares between $14 and $16, and it will sell 200 million shares with 30 million in reserve to raise as much as $3.7 billion. The share price range represents a market cap between $19.5 billion and $22.2 billion. That's short of the $25 billion sources originally reported late last year, and very close to the valuation at which Snap raised funds during its series F round about nine months ago.
How does Snap's IPO pricing compare to competing digital advertisers, and should investors grab shares on March 2?
Image source: Snap
A look at valuation
At its IPO, Snap will be worth about $21 billion. That's a bit more than Twitter (NYSE: TWTR), but considerably less than ad giants Facebook (NASDAQ: FB) and Alphabet (NASDAQ: GOOG) (NASDAQ: GOOGL).
Data source: Snap S-1/A and Yahoo! Finance *Based on the midpoint of Snap's expected pricing range.
Despite its relatively small valuation, investors will still be paying a huge premium for Snap based on its sales. Last year, the company brought in just $405 million in revenue. By comparison, Twitter brought in more than six times as much ($2.5 billion). Snap and its underwriters think a dollar of its sales is worth more than 10 times as much as Twitter's.
Granted, Twitter is expected to see sales decline this year, while analysts believe Snap could grow revenue around 150%. Still, Snap will trade at a huge premium to the still rapidly growing Facebook and Alphabet, which are expected to grow sales 37% and 18%, respectively.
But the IPO pricing is still attractive
Snap's IPO pricing is still somewhat attractivehowever, if but for one reason. It's nearly the same valuation as its last round of funding. Snap's trailing 12 months of revenue for that round was just $93.5 million. Snap will IPO at about one-quarter the multiple of its last funding round.
In that light, Snap's price looks much more reasonable. If some of the smartest venture capitalists were willing to invest when Snap's latest advertising products were still at their earliest potential, it may well be worth it for investors now that Snap has proven those products work. And if they can get it at the same price, so much the better.
You probably won't get Snap shares at $16
Unfortunately, it's highly unlikely you'll be able to buy shares of Snap at its IPO price on March 2. Since its planning to price shares around the same price as its last round of funding, Snap is potentially setting the stock up for a pop in the stock price before it opens on the New York Stock Exchange.
That's good for Snap. Even though Snap will only receive funds at the price it sets on March 1, a first-day pop in the stock price makes it look much more attractive. (Remember what happened to Facebook stock after its botched IPO?)
Snap itself is only selling 145 million to 175 million shares of the company's 1.2 billion shares outstanding, so it's not leaving too much money on the table, either, by keeping its IPO price low. The other 55 million shares will come from early investors and company officials.
If you're lucky enough to have a broker that's offering you a chance to get in on the Snap IPO price, it may be worth considering buying a stake in the company. Even at $16 per share, however, it's still extremely risky. But don't be surprised if Snap doesn't trade publicly for that price for a long time -- if ever.
10 stocks we like better than Snap Inc.When investing geniuses David and Tom Gardner have a stock tip, it can pay to listen. After all, the newsletter they have run for over a decade, Motley Fool Stock Advisor, has tripled the market.*
David and Tom just revealed what they believe are the 10 best stocks for investors to buy right now... and Snap Inc. wasn't one of them! That's right -- they think these 10 stocks are even better buys.
Click here to learn about these picks!
*Stock Advisor returns as of February 6, 2017
Suzanne Frey, an executive at Alphabet, is a member of The Motley Fools board of directors. Adam Levy has no position in any stocks mentioned. The Motley Fool owns shares of and recommends Alphabet (A shares), Alphabet (C shares), Facebook, and Twitter. The Motley Fool has a disclosure policy.