Marc 'Dr. Doom' Faber: 'Thank God white people populated America'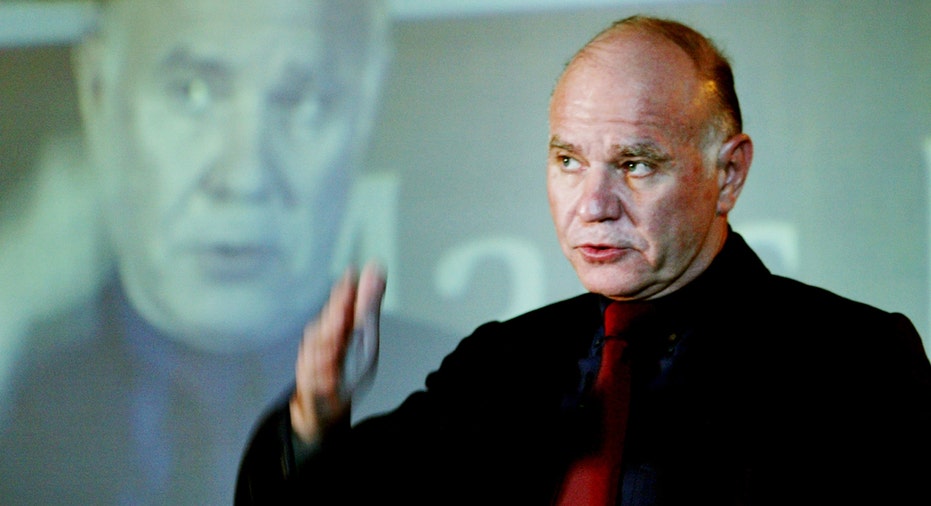 Marc "Dr. Doom" Faber, a market prognosticator known for his bearish predictions, drew criticism on Tuesday after including racially-charged comments in the latest print edition of his investment newsletter.
In the October edition of Faber's "Gloom, Doom and Boom" report, the investment guru criticized "liberal hypocrites" and ongoing efforts to tear down "monuments of historic personalities." Faber added that the U.S. grew successful because white people held power.
"Thank God white people populated America, and not the blacks," Faber wrote, according to an excerpt of the print newsletter obtained by Business Insider. "Otherwise, the U.S. would look like Zimbabwe, which it might look like one day anyway, but at least America enjoyed 200 years in the economic and political sun under a white majority. I am not a racist, but the reality – no matter how politically incorrect – needs to be spelled out as well."
Faber doubled down on his comments in a subsequent statement to Business Insider, adding that he is "naturally standing by this comment since this is an indisputable fact," the outlet reported.
"If stating some historical facts makes me a racist, then I suppose that I am a racist. For years, Japanese were condemned because they denied the Nanking massacre," Faber said.
The status of Confederate statues and monuments remain a source of national debate. This summer, violent white supremacist protests of efforts to remove a statue of Confederate general Robert E. Lee in Charlottesville, Virginia drew international attention. President Donald Trump was criticized for what critics deemed a weak response to the protests.
A longtime voice in the investment community, Faber was a regular guest on many financial news programs prior to the newsletter's release.