Maps, Merchandise, and MAUs: Baidu Inc. Is on Fire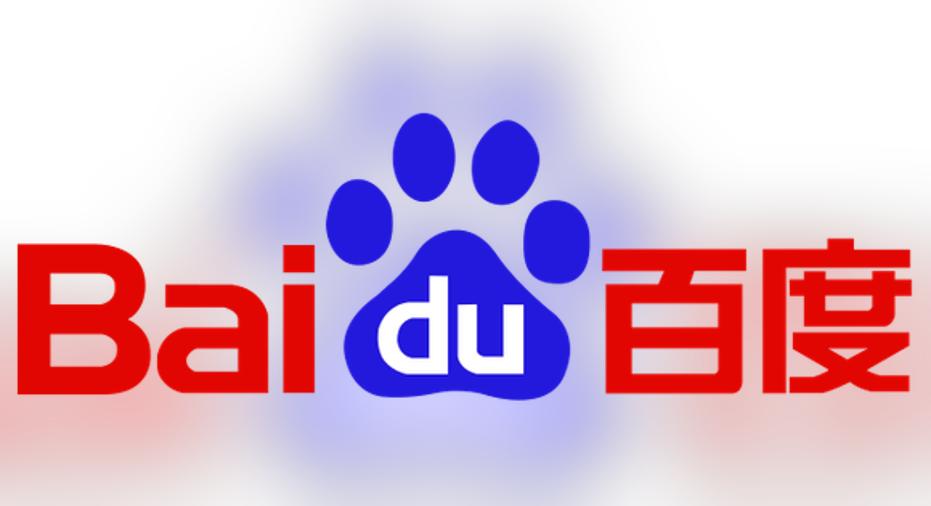 Baidu went from excelling in one lucrative area -- online search -- to dipping its toes into a number of different businesses. Its long-term future is coming into focus as it looks to shed its streaming video service, iQiyi, and concentrate on maps, transaction services (formerly known as online-to-offline), and the core search business.
IMAGE SOURCE: BAIDU.
The core cash cowBaidu's total revenue last year was up 35.3% compared with 2014. The lion's share came from the company's online search business. Online marketing revenues, as the company calls it, constituted over 96% of the annual total. Baidu increased the total number of customers by 29% and the average revenue per customer by 1.9%.
The online search business is the most critical part of Baidu for the near term. Additionally, it provides the cash and the mind share that the company is using to expand its offerings in maps and transaction services. It's easy to look ahead to the next iteration of Baidu, but the core search business has huge tailwinds behind it, and its growth story is still in the early innings.
Chinese Internet penetration is low, at around 50%, but the overall number of users is staggering. China has more Internet users than the U.S. has people, and Baidu is the dominant search engine.Baidu doesn't have the global reach ofAlphabet, but if there's one country you want to be dominant in for the next couple of decades, it's China. A billion potential users and a growing middle class make for an exciting business opportunity.
IMAGE SOURCE: BAIDU.
Baidu realized the importance of mobile search early on and is now reaping the rewards.Mobile search monthly active users (MAUs) increased 21% year-over-year. As Internet penetration increases, it will come mostly in the form of mobile given that smartphone and wireless connectivity will allow rural users to gain access to the Web. The companies that have the best mobile experience will be the winners, and Baidu, with 657 million MAUs, has shown that it has the chops to deliver.
Building off search successThe Baidu brand is strong in China, and the company has used it to establish a dominant beachhead in maps. In 2012, Baidu had only a 19.1% market share of domestic online mapping. That number now stands around 70%, and the company is leveraging this success to expand into other Asian countriespopular with Chinese travelers.
Baidu's mapping services will benefit from the growth in mobile users. Printing out directions at home is much less useful than having updated maps with you at all times.Half of China's 150 million private cars use Baidu for navigation. Baidu's mobile maps MAUs grew 43% YOY to 302 million. Its user growth here is twice as fast as with mobile search, and there's little reason to believe that the 657 million mobile search users can't be turned into Maps users as well.
BAIDU HAS CHINA MAPPED. IMAGE SOURCE: PIXABAY.
The big gambleTransaction services (formerly known as online-to-offline transactions) is causing a short-term drag on Baidu's non-GAAP operating margins, according to the company, but it's nevertheless the most important long-term initiative. CEO Robin Li estimates that the overall size of the market in China alone will grow to$1.13 trillion by 2017. Posting $10 billion in 2015 sales will look meager if the company can capture even a small portion of this market, and it's investing heavily to make sure that happens.
The gross merchandise value (GMV) increased 397% YOY, and each of Baidu's transaction servicesproducts is showing explosive growth.Nuomi, a group-buying site, doubled the number of merchants on the site and increased GMV more than 300% YOY, while Baidu Takeout Delivery grew GMV nearly 700%. The company also offers a product that helps consumers seamlessly pay for their food delivery, laundry, housekeeping, and other services. The number of active Baidu Wallet accounts increased189%YOY, and over half of all transactions on Nuomi were completed with it.
Baidu is providing services in China that are split between a handful of different companies in the United States: food delivery, event ticketing, maps, payment processing, and others. It's ambitious, but the payoff could be huge. Information gleaned from the payment processing side can be used to figure out what additional services should be offered on the product side. Li explained in the Q4 earnings call (as reported bySeeking Alpha), "Baidu Wallet gives us better visibility on consumer behavior and helps us to improve our service to both merchants and users."
Concluding thoughtsBaidu is being run for the long term. Investments in transactions services and iQiyi (which is likely to be sold off) have hurt margins and caused the share price to drop. These types of investments are exactly what I love to see from my CEOs. Search revenue, maps growth, and transaction services should set Baidu up very well for the next decade or two, and I'm happy to hold my shares while this story plays out.
The article Maps, Merchandise, and MAUs: Baidu Inc. Is on Fire originally appeared on Fool.com.
Suzanne Frey, an executive at Alphabet, is a member of The Motley Fool's board of directors. James Sullivan owns shares of Baidu. The Motley Fool owns shares of and recommends Alphabet (A shares), Alphabet (C shares), and Baidu. Try any of our Foolish newsletter services free for 30 days. We Fools may not all hold the same opinions, but we all believe that considering a diverse range of insights makes us better investors. The Motley Fool has a disclosure policy.
Copyright 1995 - 2016 The Motley Fool, LLC. All rights reserved. The Motley Fool has a disclosure policy.