Management Chimes in on Twitter, Inc.'s Fourth-Quarter Earnings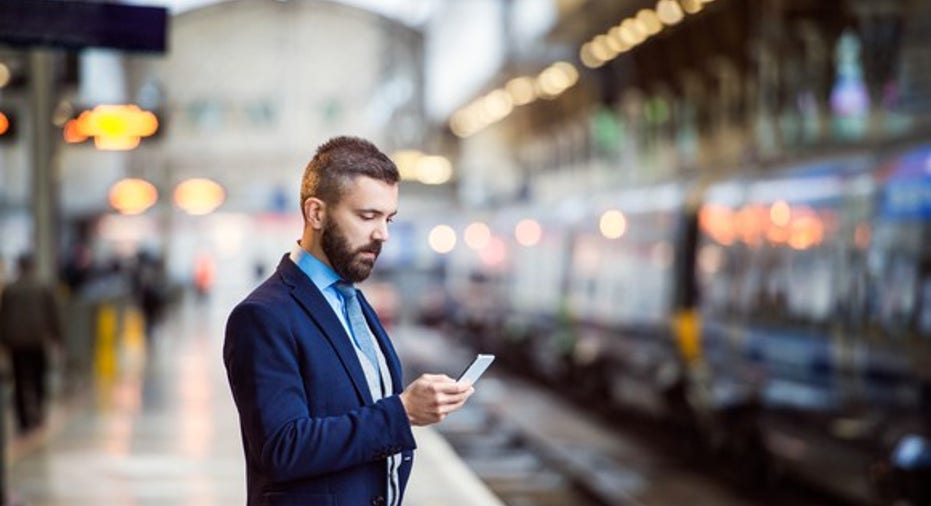 On the key metrics investors watch closest, Twitter (NYSE: TWTR) just totally missed the mark. In its fourth quarter, revenue growth nearly flatlined and monthly active user growth decelerated. In the aftermath of the social network's underwhelming fourth-quarter performance, the Street punished Twitter stock, sending shares about 12% lower on Thursday.
But management has its own view of how the company is doing -- and it's a bit more optimistic. Here are some of the key takeaways from management's fourth-quarter earnings call.
Image source: Getty Images.
Management brings daily active users into focus
In Twitter's fourth quarter, year-over-year growth in the company's daily active users accelerated for the third quarter in a row. The company reported 11% year-over-year growth in daily active users, up meaningfully from 7% year-over-year growth in the third quarter of 2016, and 5% and 3% in the second and first quarters of 2016, respectively. Even more, management said this positive trend is continuing into the company's first quarter.
Management took the time to emphasize this trend during the company's earnings call, referring to it several times. Indeed, Twitter CFO Anthony Noto gave several reasons (via an S&P Capital IQ transcript of Twitter's fourth-quarter earnings call)for investors to believe the growth is sustainable, emphasizing that the growth is broad-based across different geographic markets, with eight of its top 10 markets seeing rising growth in daily active users, and that it's being driven by catalysts within the company's control: product and marketing changes.
Notably, Twitter doesn't say exactly how many daily active users it has, so investors can't know on what base this growth is taking place. But it's still good to see the metric on the rise recently.
Engagement is up nicely
While Twitter's daily active user metric is one way to measure engagement, Twitter prefers to rely on two other metrics as a more accurate gauge of user engagement: tweet impressions and time spent within the service. Fortunately, these metrics are faring well, according to Noto:
Twitter is ready to take bigger risks
Going into 2016, Twitter said it had "bold plans" for the year. Instead, Twitter saw many small changes throughout the year. Bigger, bolder moves are still on the horizon, according to Dorsey, they just needed to follow some improvements to the company's foundation:
Revenue growth is on the way, but usage will have to pick up first
Twitter management highlighted the important correlation between usage and revenue growth -- a relationship that worked against the company in 2016 thanks to Twitter's sudden pause in its monthly active user growth in 2015. But if a recent return to usage growth is any indication of the direction revenue could trend in the future, Twitter's top line could soon return to more meaningful growth.
Dorsey explained:
Twitter headquarters. Image source: Twitter.
Dorsey wants investors to zoom out
Dorsey believes investors should zoom out and keep the company's growing impact and influence in mind. Twitter is critical to the global conversation, Dorsey reminded investors on Thursday.
Of course, investors should take any forward-looking commentary from management with a grain of salt. On the other hand, though, understanding Twitter's vision for where it wants to take its product is key to evaluating whether the company's user and revenue growth might be able to increase to more meaningful levels.
10 stocks we like better than TwitterWhen investing geniuses David and Tom Gardner have a stock tip, it can pay to listen. After all, the newsletter they have run for over a decade, Motley Fool Stock Advisor, has tripled the market.*
David and Tom just revealed what they believe are the 10 best stocks for investors to buy right now...and Twitter wasn't one of them! That's right -- they think these 10 stocks are even better buys.
Click here to learn about these picks!
*Stock Advisor returns as of February 6, 2017.
Daniel Sparks has no position in any stocks mentioned. The Motley Fool owns shares of and recommends Twitter. The Motley Fool has a disclosure policy.