Maltese reporter killed by bomb crusaded against corruption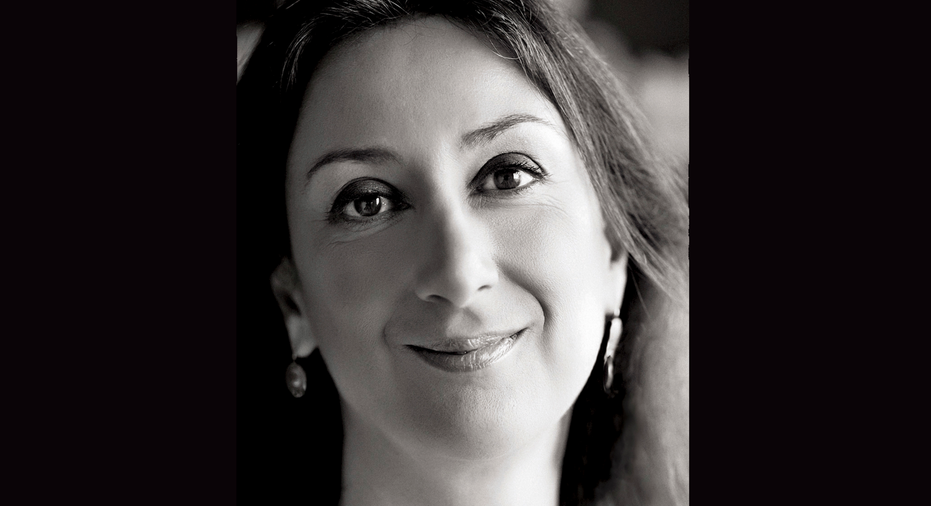 Daphne Caruana Galizia, a Maltese journalist killed by a bomb that blew up her car, was fearless and formidable, colleagues and admirers recall.
She spared no vested interest, including the dominant political parties, from her investigations of corruption in her native island nation. Her reporting including examinations of leaked documents in the Panama Papers scandal.
Caruana Galizia, 53, died Monday as she drove near her home on Malta. Two weeks before, she told police she'd received threats.
Journalism colleagues said Tuesday that the veteran reporter's resolve to root out wrongdoing only sharpened after someone put flaming tires outside her house more than a decade ago in an apparent attempt to burn it down.
"Now what was many times foretold, threatened, wished for by people who despised her has finally happened," read an editorial in The Malta Independent, a daily newspaper for which Caruana Galizia wrote twice weekly.
In Malta, politics is a passion akin to soccer in other countries. Many residents grow up fiercely loyal to one of the two main political parties, the socialist Labor and conservative Nationalist parties.
Caruana Galizia relentlessly investigated Joseph Muscat, a politician who is now Labor's prime minister. More recently, she set her sights on the new Nationalist party and opposition leader, Adrian Delia. In deference to her death, Delia dropped libel lawsuits he had pending against Caruana Galizia.
Not infrequently after she unearthed shady doings by politicians, readers worried about her safety. Some suggested crowd-funding measures for her security,
"Daphne, please, please be careful and protect yourself and your family," a follower of "Running Commentary," the blog Caruana Galizia launched in 2008, pleaded after she posted a piece about a government minister from Azerbaijan.
Her article alleged the minister had several accounts at a Malta bank under the names of various companies. The same blog post identified the bank's owner as an Iranian with no banking experience before he applied for a banking license.
Caruana Galizia reported that a camera had captured the man rushing out of the bank one night carrying bags she presumed were full of compromising documents.
Caruana Galizia studied at Catholic schools before she started working as a journalist in 1987. Besides writing for The Malta Independent, she was a columnist for The Sunday Times in the early 1990s. She also edited a Taste and Flair, a food and lifestyles magazine.
She showed solidarity with other journalists under threat. Sicilian reporter Paolo Borrometi, threatened by the Italian island's Mafia, said that in 2014 she wrote to him saying: "Paolo, go on, our countries need free journalism."
As for the police and magistrates probe of her own slaying, "Daphne herself would probably not expect too much from them," the Independent's editorial said.
Caruana Galizia is survived by her husband, Peter Caruana Galizia, and three sons, Andrew, Paul and Matthew. Her youngest also is an investigative journalist who worked with the consortium of journalists awarded the Pulitzer Prize for the Panama Papers leaks.
___
D'Emilio reported from Rome.
___
Frances D'Emilio is on twitter at www.twitter.com