Major bridge to stay closed 2 more months for repairs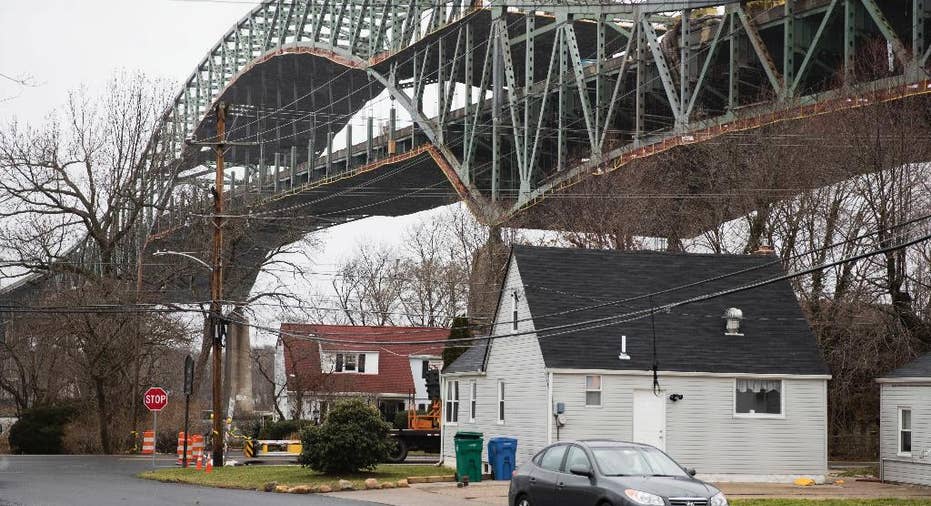 A heavily traveled bridge linking Pennsylvania and New Jersey that has a fractured steel truss is expected to remain closed for at least two more months, Pennsylvania Turnpike officials said Friday.
The turnpike commission told The Associated Press they are still trying to determine what went wrong with the Interstate 276 span over the Delaware River. The bridge could reopen in early April if a repair plan goes smoothly, they said.
The bridge, which typically handles 42,000 vehicles a day, was closed down on Jan. 20 after a painting crew discovered a crack in a truss under a westbound travel lane on the Pennsylvania side of the bridge.
Pennsylvania Turnpike Chairman Sean Logan said officials realize the closure has caused problems for travelers.
"But please remember, this is an emergency situation. We're working around the clock to resolve it," Logan said. "It would be reckless to put a single vehicle back onto this structure before we trust its stability."
The 1.2-mile bridge, which opened in 1956, is jointly owned by Pennsylvania and New Jersey. It connects the Pennsylvania and New Jersey turnpikes.
Engineers plan to jack up the bridge and make a permanent splice, while checking to see if any other parts of the structure were damaged.
The repair team is installing eight 80-foot-high towers, anchored in bedrock, to bear the bridge's weight when they jack it up so the permanent repair can be made and tested. A network of 50 sensors will help determine if there is other damage.
"It will tell the engineers if there is some global problem, some other issue that has been caused by the weight being shifted onto other members, or the stress of other members," Pennsylvania Turnpike spokesman Carl DeFebo said. "We've been using the term, 'cautiously optimistic,' about this."
If all goes well, the bridge can be reopened before the team takes down the towers.
"We have to know what the specific issue would be in order to speculate on what the timetable would be on anything but the best-case scenario," DeFebo said.
He said testing and examination of the metal around the fracture has not been completed.