Maine gov to Canadians: Trump 'truly believes' in free trade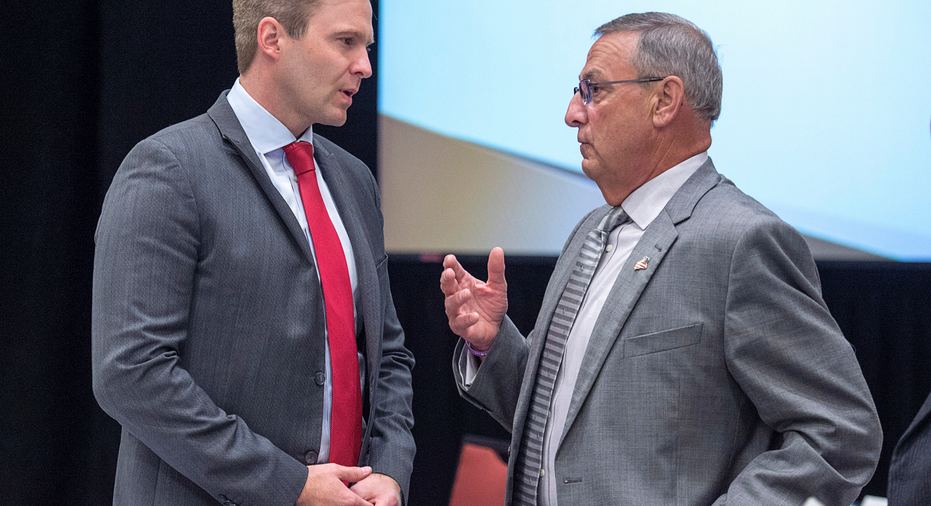 Maine's Republican governor reassured Canadian leaders Monday that President Donald Trump "truly believes" in having free trade and they shouldn't read too much into what they hear.
Gov. Paul LePage and other New England governors met with Eastern Canadian premiers in Charlottetown, in Canada's Prince Edward Island province, to discuss Canadian-U.S. trade relations, days after Trump threatened to abandon the North American Free Trade Agreement. Republican Vermont Gov. Phil Scott and Connecticut Gov. Dannel P. Malloy, a Democrat, also attended.
NAFTA did away with most barriers, including tariffs, on trade between the U.S., Canada and Mexico. Trump and other NAFTA critics say the agreement encouraged manufacturers to move south of the border to take advantage of lower-wage Mexican labor.
Trump, a Republican, drew cheers at a campaign-style rally last week after he said he believes Mexico and Canada are coming out ahead in the 23-year-old NAFTA agreement. Trump said on Twitter on Sunday that the North American Free Trade Agreement should be terminated and that both Canada and Mexico are being "very difficult."
But the Maine governor, who campaigned several times with Trump, said he believes Canada has little to worry about.
"I don't really believe he's concerned as much over Canada as much as maybe Mexico," LePage said, referring to the president.
LePage said he's spoken with Trump about free trade and advised Canadians against reading "too much in what you sometimes hear."
"He really truly believes in having free trade and good, honest trade between the two countries," LePage said. "He really does believe that."
NAFTA was among the topics for Monday's meeting, along with softwood lumber, climate change and energy. The conference includes tours of renewable energy facilities and food companies on Tuesday.