Maine fishermen: Baby eel lottery would keep industry viable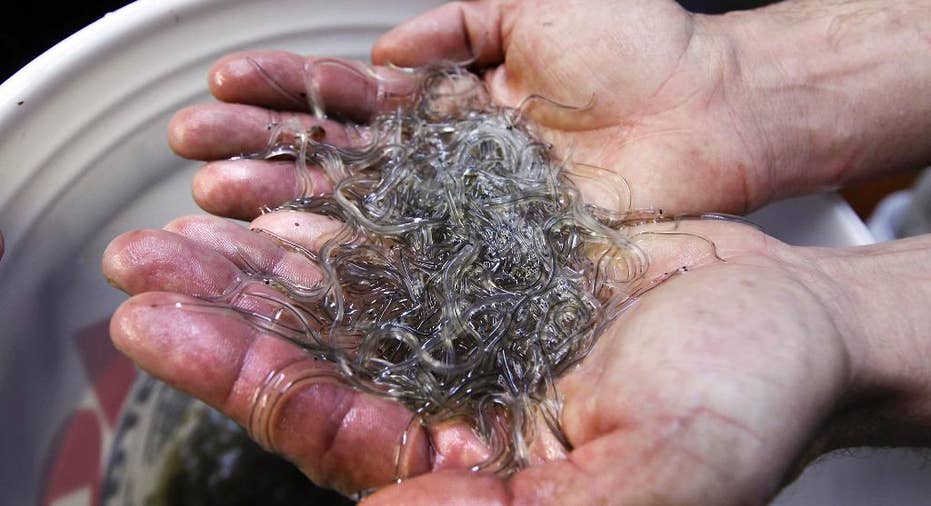 Some Maine fishermen say a proposal to create a new lottery system to allow people into the state's big-money baby eel fishery is the best way to keep the industry sustainable.
Baby eels are a prized resource in Maine, where they are fished from rivers and streams and sold to Asian aquaculture companies. The baby eels, or elvers, can sell for more than $2,000 per pound.
The eels eventually get raised to adulthood and turned into food, such as sushi.
The state's trade group for elver fishermen is supporting a proposed state law that would allot new elver fishing permits via a lottery. The group's president says members of the fishery are aging and the lottery system will let new people in.
Right now, entry into the fishery is closed.