Main Street Capital: What You Should Know Before It Reports Earnings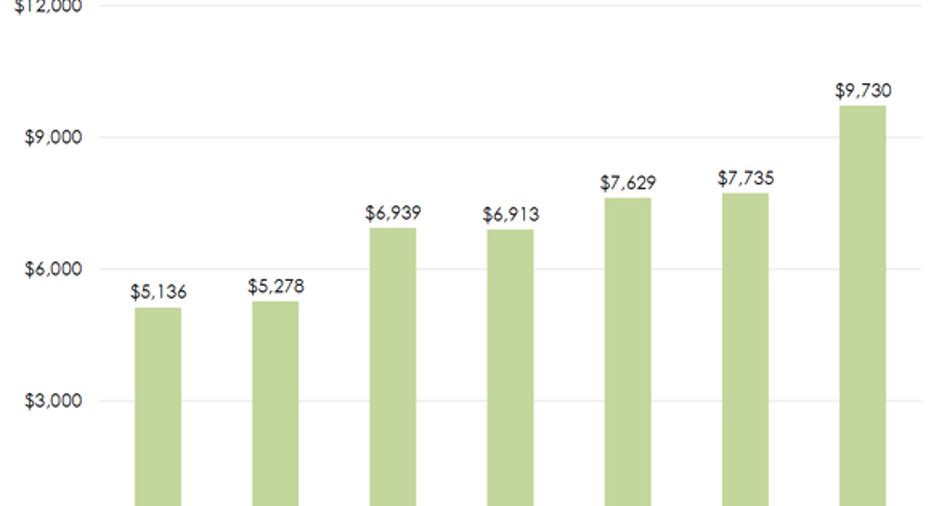 For Main Street Capital (NYSE: MAIN) shareholders, 2016 was especially sweet. Shareholders saw the company's stock bottom in January, only to begin a seemingly endless bull run in the months that followed. With less than two weeks before until it releases earnings for the full year, let's review what happened during the fourth quarter.
Early results
Main Street gives a preliminary look at its fourth-quarter earnings due to a lengthy wait between its third- and fourth-quarter filings. The table below compares Main Street Capital's preliminary results for the fourth quarter against its results for the third quarter.
Data source: Press releases, filings.
Image source: Getty Images.
Making sense of its preliminary results
The minor decline in net investment income per share likely had to do with a tough comparison period rather than a bad quarter. A last-second sale of a portfolio company resulted in about $2.8 million of dividend income in the third quarter, adding about $0.05 to net investment income per share. Main Street Capital typically earns elevated dividend income in the third and fourth quarters from its portfolio investments, but the third-quarter's haul was truly something of an anomaly.
Image source: Author.
Main Street Capital's preliminary results also suggest a marked increase in book value per share, especially when you consider that it paid a special dividend of $0.275 per share during the fourth quarter. Eliminating the effect of the special dividend, net asset value increased $0.71 to $0.81 per share, or about 3.3% to 3.7% in a single quarter. Several factors come into play, here.
First, floating-rate loans returned about 2.25% in the fourth quarter of 2016, which supports some write-ups in its loan portfolio. These broad-based write-ups and writedowns are generally more noise than signal, but they can result in significant swings in net asset value.
Company-specific marks are likely. Main Street Capital may have written up its portfolio company, Daseke, after announcing that it would be merged with Hennessy Capital Acquisition Corp. II (NASDAQ: HCAC), a special-purpose acquisition company. An SEC filing suggests the Daseke stake will be acquired for $1,395 per Daseke share, which values Main Street Capital's stake at about $27.2 million, or 25.5% above its most-recent mark. I estimate this write-up could have added about $0.10 to net asset value on a per-share basis.
Finally, Main Street Capital explains that issuance of common stock added to book value. With shares trading at about 1.7 times book value, issuing stock is anti-dilutive -- book value per share increases with each new share sold.
The bottom line
On one hand, Main Street Capital (like most BDCs) has been able to ride a rising tide in bank loans, allowing it to mark up the value of its loan portfolio while investors mark up its share price. But dividend coverage is still something of a concern. At the mid-point of its preliminary estimates, Main Street Capital would generate $0.565 in net investment income against a quarterly dividend of $0.555 per share in what is historically one of its best quarters.
10 stocks we like better than Main Street CapitalWhen investing geniuses David and Tom Gardner have a stock tip, it can pay to listen. After all, the newsletter they have run for over a decade, Motley Fool Stock Advisor, has tripled the market.*
David and Tom just revealed what they believe are the 10 best stocks for investors to buy right now...and Main Street Capital wasn't one of them! That's right -- they think these 10 stocks are even better buys.
Click here to learn about these picks!
*Stock Advisor returns as of February 6, 2017.
Jordan Wathen has no position in any stocks mentioned. The Motley Fool has no position in any of the stocks mentioned. The Motley Fool has a disclosure policy.