Macy's Shares Plunge on 1Q Earnings Miss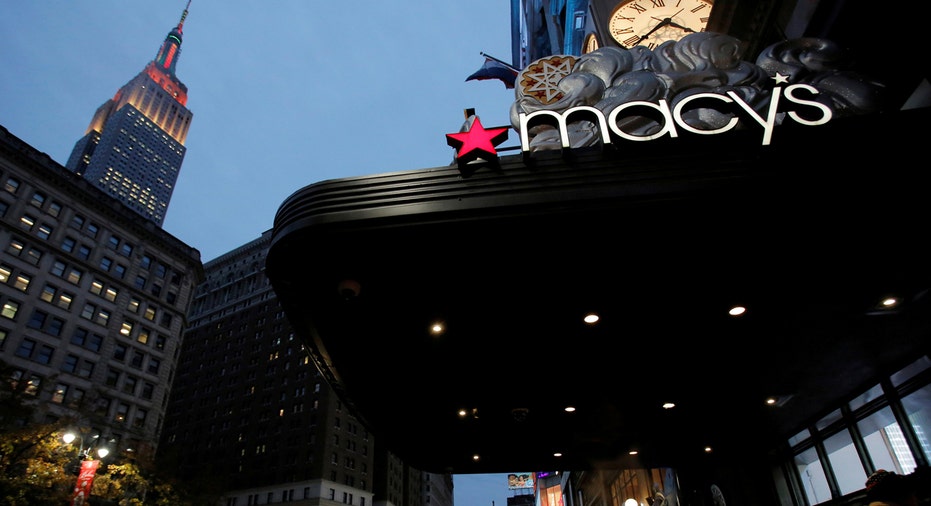 Macy's saw its worst selloff since the financial crisis on Thursday as investors punished the stock after first-quarter earnings widely missed expectations, doubting the company's continued turnaround efforts.
The department-store operator revealed revenues of $5.34 billion in the first three months of the year, a 7.5% drop from the same period a year prior and below forecasts for $5.47 billion. At the same time, sales at stores open at least a year – a key metric for retailers –dropped 4.6%, the ninth-straight quarter of declines, while adjusted earnings per share dropped 40% from a year ago to 24 cents, missing expectations for 35 cents.
CEO Jeff Gennette, who officially took the reins from Terry Lundgren on March 23, said Macy's financial results were consistent with the company's expectations, and vowed it is on track to meet 2017 guidance, with help from the performance of the company's pilot programs in categories including women's shoes, fine jewelry, furniture and mattresses.
"In 2017 we are focused on taking actions to stabilize our brick and mortar business, including the testing and iteration of additional pilot programs in order to bring them to scale in future years," he said. "At the same time, we will invest to aggressively grow our digital and mobile business, while continuing the integration of our online and offline experience."
Macy's shares have fallen more than 18% so far this year as investors doubt the progress of the company's turnaround efforts. In recent years, consumers have upended the retail game, opting to make purchases online rather than visiting physical stores. Macy's has struggled to regain its footing in the shifting landscape, opting to close or repurpose some of its existing stores while adding more technology offerings in-store and online in an effort to lure younger generations through the doors.
Gennette said the Macy's leadership team doesn't have its "head in the sand" about problems facing the industry and said they recognize the need to attract more customers, improve technology, and bring more traffic to stores across the country.
"These are unusual and challenging times for retail, especially mall-based department stores. We know these problems are secular and not cyclical," he said.
To battle back, Gennette said the key is exploiting brands exclusive to Macy's and improving the customer experience. The company found initial success in the rollout of its buy online, pick up in store program after moving the pick-up desk from the back of the store to the front. Defying expectations, the decision actually translated into repeat customers, Macy's CFO Karen Hoguet said, because shoppers valued the convenience of being able to quickly grab their orders and go.
"Speed is one of the biggest mandates of the company right now," said Gennette. "We know we need to move faster, move at the speed of the customer. We know we've been slow on that in the past. Us getting faster and leaner is how we're going to succeed and that's a huge priority for me."
The executives also hope continued development of the chain's off-price Backstage showrooms will help lure younger consumers to Macy's rather than other retailers like Amazon (NASDAQ:AMZN) or  TJX's (NYSE:TJX) Marshall's and Home Goods.
The company sees its use of Backstage as an efficient way to leverage existing retail space, but as it continues along with its plan to shutter 100 underperforming stores across the country, Gennette said he isn't "ruling out shrinking stores or closing stores" as the retailer leans itself out.
What's more, while focus at Macy's turns more toward curated experiences and exclusive brands, Hoguet reassured Wall Street analysts on the company's earnings call that it will not give up on promotions or discounts, pointing to price declines in the housewares segment where it sees opportunity to compete with off-price and pure-play e-commerce retailers.
"We will forever be a promotional retailer. We won't change that in our lifetime," she said.
The company affirmed its full-year guidance for same-store sales declines between 2% and 3% alongside a 3.2% to 4.3% decline in total sales. Earnings per share are forecast between $3.37 and $3.62.
At $24.34 per share, Macy's closed at its lowest level since August 2011.