Macy's shares drop to six-year low, pressuring department-store stocks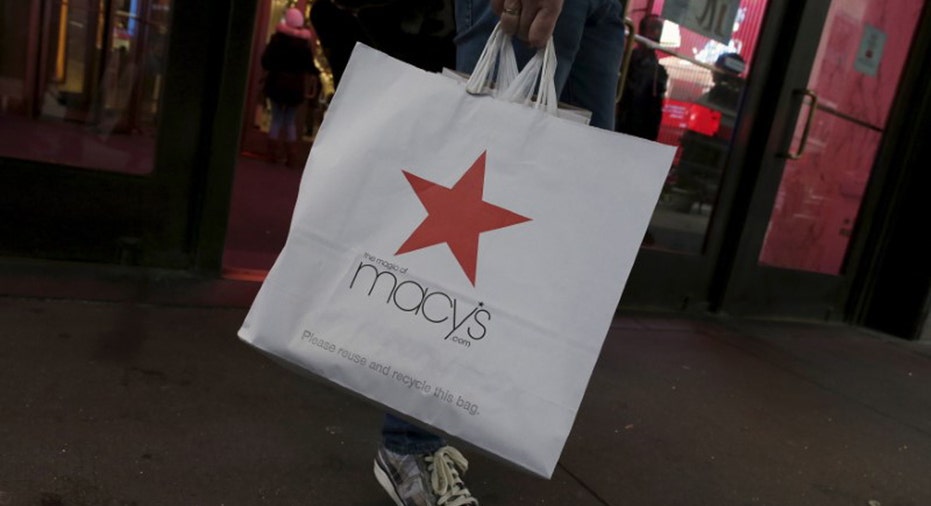 The retail industry can't catch a break.
Shares of America's once beloved department store chains came under fresh selling pressure Tuesday after Macy's Chief Financial Officer Karen Hoguet warned at its investor meeting that the company's gross margins were running up to 0.8 percentage point lower than last year.   
Hoguet blamed the same factors that pressured gross margins in the first quarter, but said she expects them to ease somewhat in the back half of the year.
"It was excess inventory coming out of the holiday season, the increased promotional nature of the beauty business, pricing to be competitive in parts of home store, and growth in technology – most notably tech watches," she explained.
Despite her reassurance that top and bottom-line guidance were unchanged with total sales expected to be down between 2.3% and 4.3% alongside adjusted earnings in the range of $3.37 and $3.62, investors sent shares of the Cincinnati-based retailer plunging more than 7% to a six-year low of $22.04 in afternoon action. So far this year, shares have dropped more than 33%.
The company, now helmed by Jeff Gennette, who took over from former CEO Terry Lundgren earlier this year as he retired, has faced mounting pressure as consumer shopping habits move more toward online platforms rather than bricks-and-mortar stores.
Gennette vowed once again to continue working to stabilize Macy's physical retail business, which he insisted will "always remain important," while acknowledging increased competition from online and off-price retailers like Amazon (NASDAQ:AMZN) and TJX (NYSE:TJX) companies Marshalls, TJMaxx and HomeGoods.
"To win we're going to need to move more quickly, approach aspects of business differently, and think more creatively," he said adding that the company doesn't always communicate in the most effective ways with its customers and stressing the need to improve marketing efforts and eliminate friction between online and in-store shopping platforms.
As investors continued to fret about the future of physical retail, a day after J.Crew announced its longtime CEO Mickey Drexler was stepping down from his post amid a shift in strategy, they sent shares of other well-known brands like Kohl's (NYSE:KSS), Dillard's (NYSE:DDS), JCPenney (NYSE:JCP) and Nordstrom (NYSE:JWN) solidly in the red.