Macron heading to China to strengthen economic ties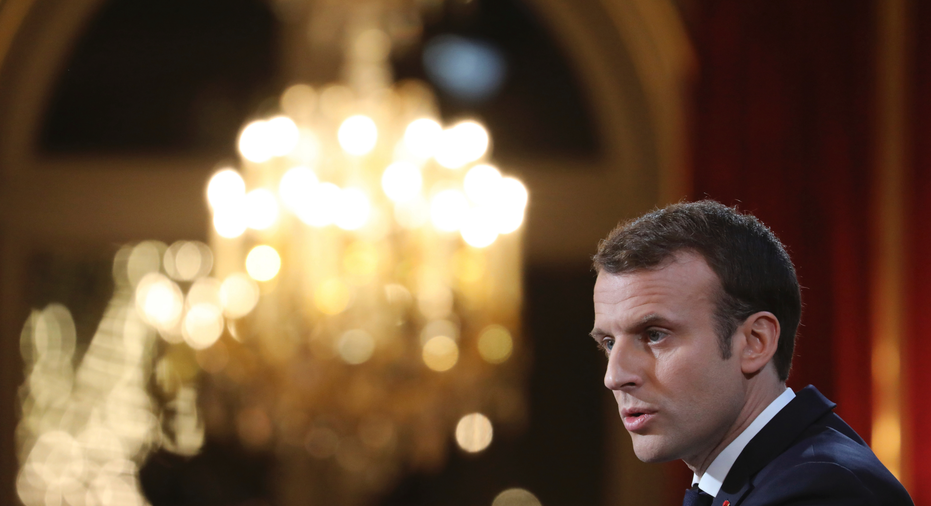 French President Emmanuel Macron will head to China next week to strengthen commercial ties with the world's second-largest economy.
It will be Macron's first state visit to China since he won election last year.
According to the Elysee, Macron will meet with Chinese President Xi Jinping on Jan. 9 after visiting the ancient imperial capital of Xi'an.
Talks also will focus on North Korea, the fight against terror financing and international efforts against climate change.
Macron's office on Thursday said a number of commercial deals are expected to be signed during the three-day visit but they have yet to be finalized. A Franco-Chinese investment fund worth more than a billion euros ($1.2 billion) also should be announced.
France says China has a major role to play in the North Korea nuclear crisis and Macron hopes that good cooperation between France and China could improve chances of a denuclearization agreement.
While in Xi'an, an eastern departure point of the ancient Silk Road, Macron will deliver a speech on the Franco-Chinese relationship from an historical standpoint.
The second day of his trip is expected to feature a visit to Beijing's Forbidden City. Macron also will meet with French and Chinese entrepreneurs and sign deals with Xi before a state dinner.
The Elysee said China is France's leading commercial partner in Asia, but France's trade deficit with China reaches about 30 billion euros ($36.2 billion). Macron, who will travel with representatives of large French companies, wants to secure new deals that would guarantee reciprocal market access.
In terms of agriculture exports, French authorities want to open a market for beef products and will ask China to abolish non-tariff barriers to trade on wine and spirits, which represent 50 percent of French exports.
The final day of Macron's visit will include talks on the fight against climate change and meetings with Chinese artists. France says China is committed to the Paris climate deal and wants to form a "joint leadership" on the issue, especially after President Donald Trump announced the United States' withdrawal from the agreement.