Macron government to cut taxes _ and spending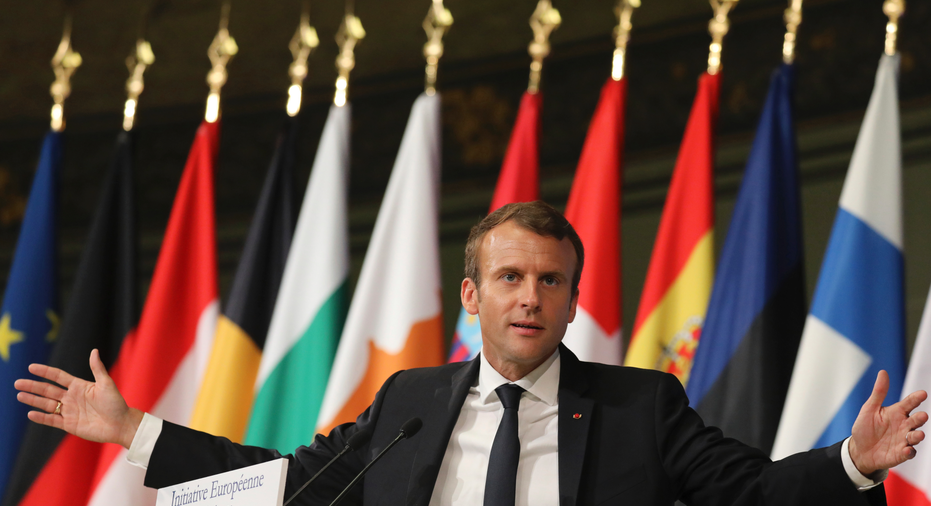 As part of its budget plan for next year, French President Emmanuel Macron's government is seeking to balance tax cuts with spending cuts to reduce the country's deficit.
France's budget, presented Wednesday in a Cabinet meeting, is based on an estimated growth of 1.7 percent next year — the same as this year.
The government plans to cut taxes by 10 billion euros ($11.7 billion) next year in hopes of boosting growth and job hiring. At the same time, the French budget includes 15 billion euros ($17.6 billion) worth of budget cuts. Macron was elected in May on a promise to make French economy more competitive in a globalized world.
Macron's government hopes to decrease its public deficit to 2.6 percent of the country's annual GDP. That will be below the 3 percent limit prescribed by the European Union.
Finance Minister Bruno Le Maire said the budget aims to "speed up France's economic changes" and that the country's problems won't be solved by more public spending.
"Because experience has shown us that more public spending was not leading to less unemployment, on the contrary," he said.
Le Maire said the budget is "fair because it meets all the French citizens' expectations, without any exception."
Both households and businesses are expected to benefit from the tax cuts. One key plan is the scrapping of a tax on wealth that currently applies to people with more than 1.3 million euros of assets. Instead, the government wants to create a tax on real estate, in a move that it hopes will attract more wealthy French and foreign investors in the country.
Budget cuts will apply to governments' expenses on housing benefits and transports, as well as France's public health care system.
France's public health care system is considered among the world's best but has struggled with mounting debt.
The government also wants to spend more for defense, justice, police, education and environment which are considered as priorities.
And owners of diesel cars will face a 10 percent tax rise, in an effort to promote greener technologies.
The government passed last week labors reforms in an effort to boost growth and job hiring. Hard-left unions consider the measures weaken workers protections.
Other reforms regarding unemployment benefits and job training are planned next year.