Macau Gaming: When Bad News Is Good News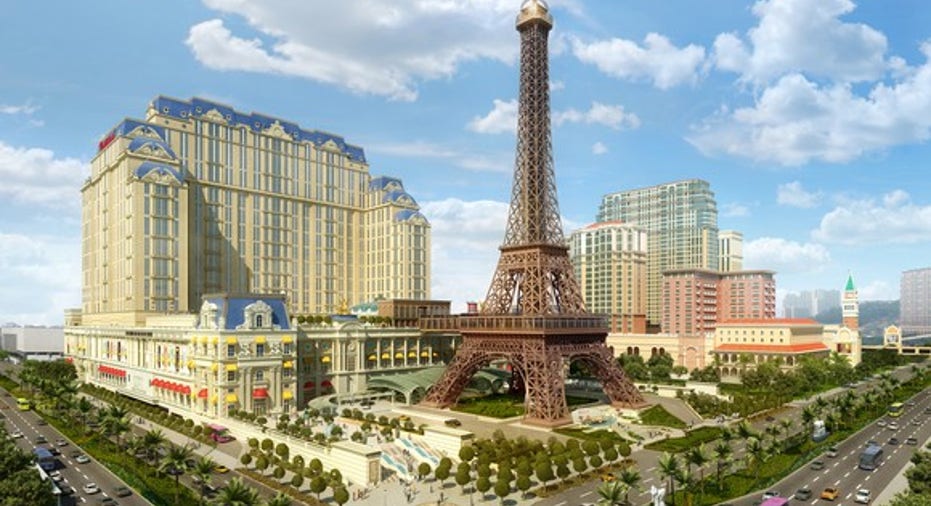 You know Macau has gotten bad when a monthly gaming revenue figure is so low you have to go back to 2010 to see a comparable number that actually beats expectations. But that was the case in June, when Macau's gaming revenue dropped 8.5% from a year earlier to $2 billion.
The drop continues more than two years of gaming declines in the region, but analysts are starting to see green shoots. And for gaming companies Melco Crown , MGM Resorts , Wynn Resorts , and Las Vegas Sands , any good news they can get is welcome given the pending increase in supply.
Mass market players are coming back
There are two distinct markets in Macau -- the VIP market filled with high rollers and the mass market. Casinos typically cater to VIPs with complimentary benefits and have junkets bring players in and borrow them money for gambling. It's this VIP market that has declined the most since 2014, and in June, it continued to struggle.
Data source: Macau Gaming Inspection and Coordination Bureau. Chart by the author.
But you can see that mass market play has stabilized more quickly and fallen less than VIP play. And it's the mass market where analysts are starting to see modest growth, which should help gaming companies long term.
Why the mass market matters
When Macau was in massive growth mode, it was VIPs who led the charge. They accounted for 70% of the gaming market, and Wynn Resorts, Melco Crown, Las Vegas Sands, and MGM Resorts would fight over players and the best junkets, to whom they would give their own private rooms.
VIPs bring a lot of revenue, but they also come with costs, like paying junkets and for hotel rooms and other comps. Las Vegas Sands has said in the past that four times as much EBITDA is generated per mass-market dollar gambled compared to the VIP market. All else equal, casinos will benefit more from having more mass-market play than VIP play.
Tourists need to come back to Macau
The uptick in mass-market play is crucial for gaming companies as new supply comes online. Melco Crown opened Studio City last year, Wynn Resorts and Las Vegas Sands will open new properties this year, and MGM Resorts will open another casino next year. The increased supply could draw customers away from existing resorts if the market doesn't grow, reducing industry profitability overall.
Despite a new low in gaming revenue that we have seen since 2010, there are some good signs in Macau's gaming market. Revenue appears to have stabilized, and if the mass market grows, it could be a boon for gaming companies. The rest of 2016 will tell if the green shoots were wishful thinking, or a real sign that better days are ahead.
The article Macau Gaming: When Bad News Is Good News originally appeared on Fool.com.
Travis Hoium owns shares of Wynn Resorts. The Motley Fool has no position in any of the stocks mentioned. Try any of our Foolish newsletter services free for 30 days. We Fools may not all hold the same opinions, but we all believe that considering a diverse range of insights makes us better investors. The Motley Fool has a disclosure policy.
Copyright 1995 - 2016 The Motley Fool, LLC. All rights reserved. The Motley Fool has a disclosure policy.