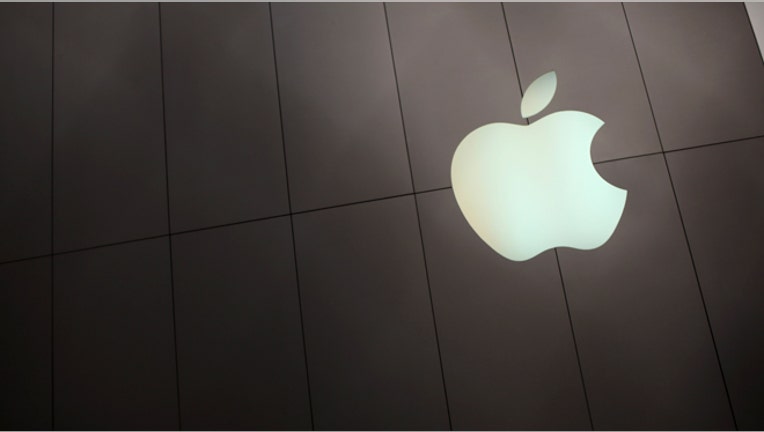 A massive share buyback plan and better-than-expected quarterly earnings weren't enough to win back the hearts of investors whose moods have soured on Apple (NASDAQ:AAPL). Shares of the world's biggest tech company fluctuated between mild gains and losses Wednesday amid a raft of price-target cuts.
The iPad-maker revealed fiscal second-quarter profits and sales that beat Wall Street's expectations after the closing bell Tuesday. Better yet, it also said it would hand back $100 billion of its massive cash hoard to shareholders through calendar 2015 via a share buyback plan and 15% dividend boost.
Shares initially rallied on the news in extended trade, but the enthusiasm wore off overnight as analysts dug into the results.
iTurbulence Ahead?
Among the biggest concerns was a gloomy current-quarter guidance. Apple expects fiscal third-quarter revenues between $33.5 billion and $35.5 billion, widely trailing forecasts of $38.2 billion. The company is known for providing modest outlooks, but this one set off warning bells across world research desks.
"After two quarters aided by last fall's flurry of new products, the next two quarters could be difficult," Steven Milunovich, an analyst at UBS warned in a note to clients. Milunovich sliced his price target by $60 to $500 a share, but held his "buy" rating.
Another potential issue for the Cupertino, Calif.-based company is a product release cycle that has pulled behind analysts' expectations. Many investment banks were expecting to see the iPhone 5S, an update to its current top-of-the line smartphone, released in late summer. However, commentary from chief executive Tim Cook hinted that such a release might not come until the fall.
Glen Young, an analyst at Citigroup, wrote to clients that "the bear case outweighs the bull case" for Apple shares because of the likely iPhone 5S delay and weakness in China. Young chopped down his price target $50 to $430 a share, keeping his rating at "neutral" and warning that the bank "found little from Apple's results to warrant buying the share."
Stuart Jeffrey, an analyst at Nomura, echoed Young's concerns.
"New product launches could be a positive catalyst, but we note that Apple's share price peaked on the release of the iPhone 5, and a mid-cycle product refresh seems more likely still to prove incremental and non material," he wrote to clients. Jeffrey cut his price target $70 to $420 a share, holding his rating at "neutral."
Since notching a record closing high of $702.10 on September 19, shares have plunged 43% to about $400. Still, with a market capitalization of $383 billion, the company remains one of the world's biggest.