M&A Breakdown: Record Number of Failed U.S. Deals So Far in 2016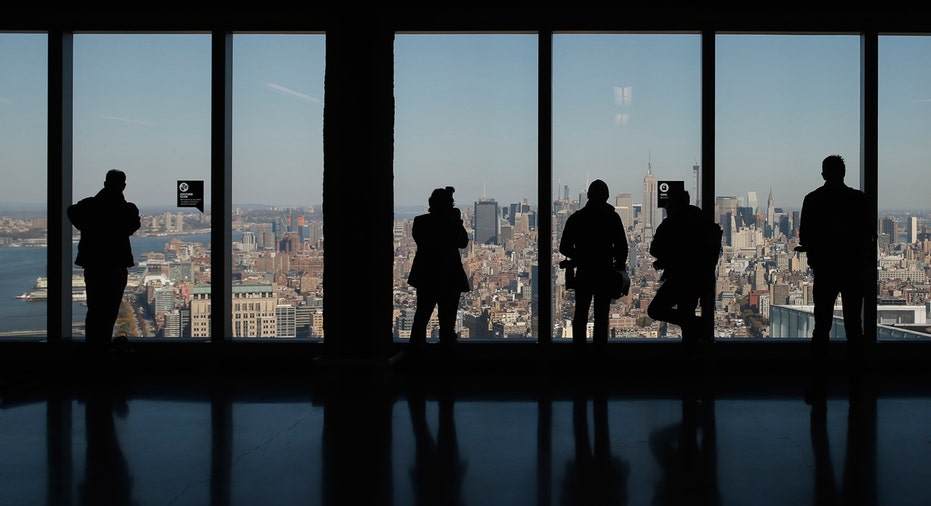 It's been a record year for mergers and acquisitions activity in the U.S. – but not in the same sense Wall Street has become accustomed to.
While M&A volume in 2014 and 2015 surged to pre-crisis era record highs, 2016 has become known as the year deals failed. According to data from Dealogic, the first half of the year has already seen the highest U.S. targeted withdrawn M&A on record with 59 deals worth $462.96 billion wiped out of the market. On a global scale, 590 deals totaling $633.05 billion have turned to rubble.
Among the blockbuster tie-ups failing to materialize were a $160 billion proposed deal between Allergan (NYSE:AGN) and Pfizer (NYSE:PFE); a $102 billion proposal between United Technologies (NYSE:UTX) and Honeywell (NYSE:HON); a $40 billion deal by Canadian Pacific (NYSE:CP) to acquire Norfolk Southern (NYSE:NSC); and a $38 billion proposal for Halliburton (NYSE:HAL) to buy Baker Hughes (NYSE:BHI).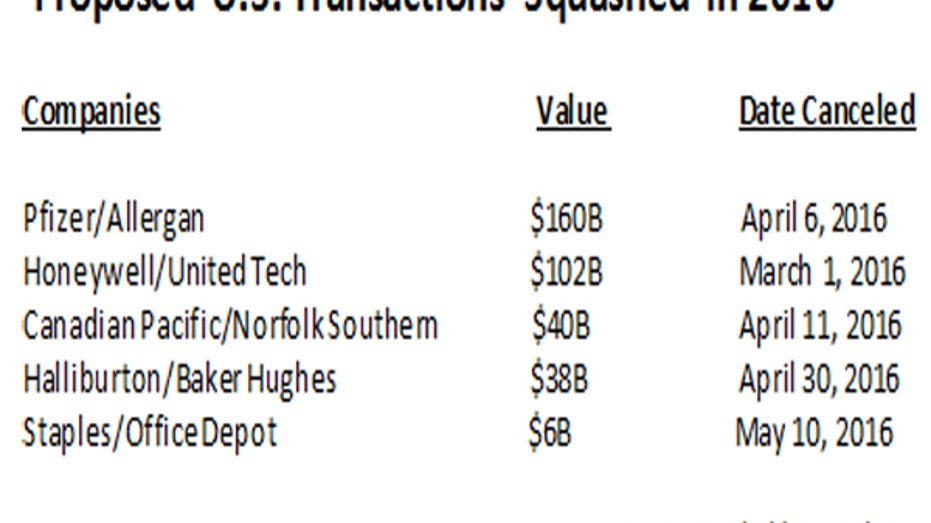 Halting many of the planned transactions was concern by the U.S. government and other global entities that the mergers would create an anti-competitive market. Take for example the proposed merger between the world's No. 2 and No. 3 oilfield services companies, which agreed to combine under harsh operating conditions of multi-year low oil prices amid increased pressure from international competitors: Regulators squashed that deal over concerns it would result in higher prices for the sector.
On Thursday, the list of mega deals under scrutiny by the U.S. government grew to include the planned mergers – totaling more than $90 billion – between Aetna (NYSE:AET) and Humana (NYSE:HUM), and Anthem (NYSE:ANTM) and Cigna (NYSE:CIG).  The Department of Justice, in a statement, said the transactions would hurt competition in the U.S. as the number of large, multi-national health insurers were reduced from five to three.
"The complaints allege that the two mergers…would harm seniors, working families, and individuals, employers and doctors and other healthcare providers by limiting price competition, reducing benefits, decreasing incentives to provide innovative wellness programs and lowering the quality of care," the DoJ's statement read.
Following the announcement early Thursday, Anthem, Humana, and Aetna said they were committed to challenging the DoJ's decision. Cigna, in a statement, said it was "evaluating its options consistent with its obligations under the agreement," but declined to elaborate.
Shares of the four companies rallied more than 2% in afternoon trade.
Stormy Skies Ahead?
While this year has no doubt forced some of the globe's biggest companies to rethink their growth-through-acquisition plans, Thaddeus Kresho, partner at PricewaterhouseCoopers' deals practice, said what's happened so far in 2016 is not necessarily a sign that the second half of the year will be quiet on the deal-making front, though it is likely to make many companies take a step back and reevaluate the landscape.
Particularly in the health-care sector, Kresho said there's a lot of opportunity for M&A beyond health insurers.
"There's a lot of talk around payers and insurance companies, medical devices, but there are a lot of deals out there happening. They're putting private-equity dollars to use. It might not be $40 billion deals – those are always nice to see, and they get scrutiny – but there's a lot of money across health care and I expect that to continue," he said.
Kresho added that the size of the deal can be a red flag for regulators, but it's not the only thing that draws attention. Grassroots commentary from local areas all across the country also adds fuel to the fire when it comes to anti-trust regulations.
"It might not be $40 billion deals – those are always nice to see, and they get scrutiny – but there's a lot of money across health care and I expect that to continue."
"It all depends on where you are [as a company] in a local community and how it impacts you. People are really thinking about the consumer and raising their voices, asking 'Is it good for me?'" he said.
No matter what battle the DoJ is willing to fight, desire won't be extinguished from American companies to partner up with firms holding similar interests, according to Kresho. While companies might not look for buyout opportunities, there are other ways they can link arms to offer better services to consumers.
In the health care space, Kresho said more affiliations are likely to happen – and while the method is far from a new idea, the frequency of those kinds of deals has increased over the last six to 12 months.
"These are large hospital systems hoping to extend networks into other populations…there is some talk around efficiencies, some driven by spend, health care systems, or IT systems. Certain community hospitals need help from bigger systems and they look to be more apt to an affiliation now than they would have been before," he explained.