Lyft to Launch Car-Rental Program, Aiming to Attract, Motivate Drivers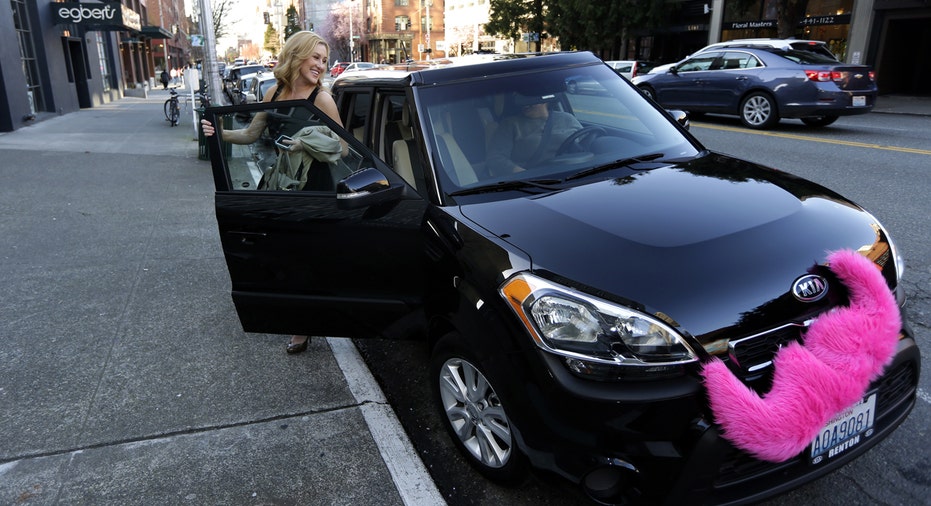 General Motors Co. plans to use its partnership with ride-hailing service Lyft Inc. to put its cars in the hands of drivers.
A new Lyft program, called Express Drive, is set to start in Chicago later this month, offering the company's drivers the chance to rent cars for $99 a week, plus 20 cents a mile.
The program aims to expand Lyft's pool of drivers and motivate them to rack up business by reducing rental costs for those who reach certain targets for providing rides.
The program comes two months after GM pumped $500 million into the San Francisco company with the intention of collaborating on projects related to self-driving cars. Lyft is a smaller rival of Uber Technologies Inc.; Uber operates in about 400 cities world-wide—more than twice as many as Lyft, which operates in 190 cities in the U.S.
Uber offers car rentals through a partnership with Enterprise Rent-a-Car in Denver and Cox Automotive's Flexdrive. Auto makers, including GM, offer sizable discounts to Uber operators looking to purchase a car.
Lyft's Express Drive could help shrink the numbers gap between those wanting to be one of its drivers and those who qualify to do so. In an interview, Lyft President John Zimmer said more than 150,000 people have applied to be a Lyft driver but don't qualify because, among other things, their cars are too old or don't have four doors. There are 60,000 such people in Chicago alone, he said.
"Now drivers don't need to own a vehicle to earn money on the platform," he told reporters on a conference call.
Mr. Zimmer said Lyft could quickly enlarge the small pilot program. He aims to expand the partnership to other cities, including Boston, Washington, and Baltimore.
A fleet of 125 Chevrolet Equinox SUVs owned by GM's new Maven car-sharing service will be parked in at least two hubs in Chicago, including the regional Lyft office.
Mr. Zimmer called the rental hubs a "massive differentiator for our business," and said up to 50% of people looking for work don't have access to a vehicle that meets Lyft's standards.
Uber's rental program is open to drivers in 10 cities, including San Francisco, New Jersey, Los Angeles, Nashville and Atlanta. Drivers pay $210 a week for a Toyota Corolla rental, which includes unlimited mileage but excludes the cost of gas and taxes.
Under Lyft's program, the cost of using its rental cars will drop when drivers reach certain thresholds. The 20-cent mileage charge will be waived for drivers who provide 40 or more rides a week; drivers who give 65 or more rides in a week wouldn't have to pay the $99 weekly fee.
"Being able to get them into a car at no cost after 65 rides is quite big," said Mr. Zimmer.
He said Lyft will retain the revenue from the rides, minus the portion allocated to the driver. GM won't take a cut.
Julia Steyn, GM's vice president for Urban Mobility Programs, said drivers will have a contract with GM's Maven mobility brand to rent the cars. The rental rate includes insurance and maintenance, and Ms. Steyn said GM is creating a national infrastructure to take care of the vehicles, with dealers playing a part in maintenance or repairs. She said the minimum weekly rental would give Lyft drivers enough time to properly experience a GM vehicle.
Mr. Zimmer said Express Drive is the first step in preparing for a future of ride-sharing programs that use self-driving cars. The program's hubs could eventually be stocked with autonomous cars that consumers could hail on demand.
Doug MacMillan contributed to this article.