Luxoft Holding Inc. Engineers Another Strong Quarter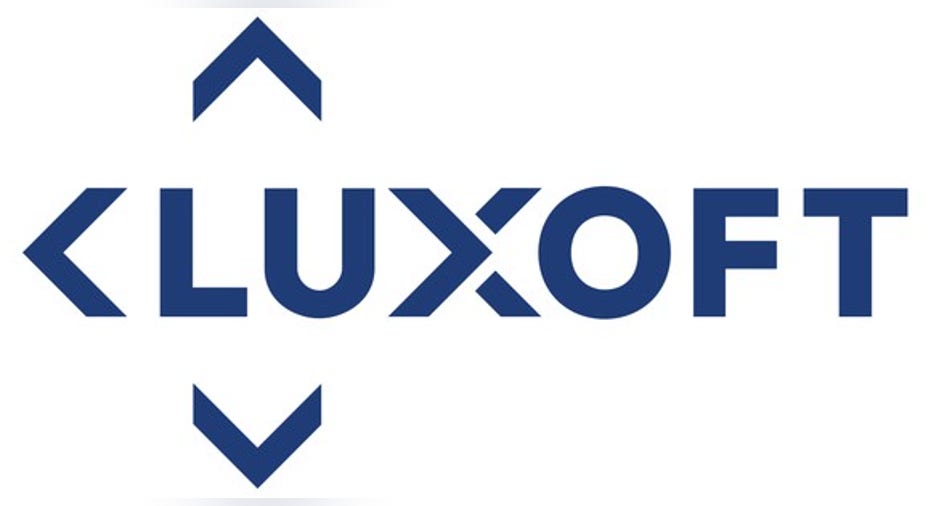 Image source: Luxoft.
Luxoft Holdingannounced fiscal fourth-quarter earnings Thursday after the market close. And with shares of the software-development services and IT-solutions company up around 5% Friday as of this writing, it's apparent the market is pleased.
Let's take a closer look at how Luxoft capped its latest fiscal year.
Luxoft Holding results: The raw numbers
| | Fiscal Q4 2015 Actuals* | Fiscal Q4 2014 Actuals | Growth (YOY) |
| --- | --- | --- | --- |
| GAAP Revenue | $169.2 million | $137.4 million | 23.2% |
| Comprehensive GAAP Net Income | $12.7 million | $8.6 million | 47.7% |
| GAAP Earnings Per Share (diluted) | $0.43 | $0.27 | 59.3% |
*For the quarter ended March 31, 2016. Data source: Luxoft Holding.
What happened with Luxoft Holding this quarter?
On a constant-currency basis, GAAP revenue would have climbed 24.1% year over year.
Adjusted (non-GAAP) net income grew to $18.8 million, up 21.7% on a per-share basis, to $0.56.
Adjusted earnings before interest, taxes, depreciation, and amortization (EBTIDA) climbed 25.3% year over year, to $26.5 million, good for adjusted EBITDA margin of 15.7%.
For the full fiscal year, revenue rose 25% year over year, to $650.8 million, GAAP net income was $2.06 per share, and adjusted net income was $92.9 million, or $2.72 per share.
Recall thatguidance provided last quarter called for full fiscal-year revenue of "at least" $645.5 million, GAAP earnings per share of at least $2.05, and adjusted earnings per share of at least $2.60.
For the full fiscal year, the concentration of Luxoft's top-five accounts was 64.9% of total sales, down seven percentage points year over year.
Top 10 accounts comprised 73.7% of sales, down 6.4 percentage points year over year.
Added 12 new high-potential accounts (HPAs) over the past year, which are responsible for the majority of revenue growth, as Luxoft balances its client composition from legacy clients to newer accounts.
Five of six verticals experienced year-over-year revenue growth, led by 37.1% growth in automotive and transport, 28.5% in financial services, and 21.6% in technology.
On a geographic basis, last fiscal year, revenue from Switzerland rose 117.5%, revenue from the U.K. rose 39.8%, and revenue in Germany increased 33.4%.
Productivity per engineer increased 3.7% year over year this fiscal year, to $76,400.
Average delivery headcount climbed 20.7% over the fiscal year, or 4.3% slower than revenue growth for the same period.
Ended the quarter with cash and equivalents of just less than $108.6 million, up from 45.6% million this time last year, and no significant debt.
Generated cash flow from operations of $80.1 million this fiscal year, or 12.3% of revenue, and up 34.7% year over year.
What management had to say
CEO Dmitry Loschinin stated:
Luxoft CFO Roman Yakushkin also noted that this was Luxoft's 16th straight year of achieving "strong revenue growth and profitability," and that it is encouraged by increasing demand for its services and solutions on a global basis. Given its healthy balance sheet and strong cash-flow generation, Loschinin hinted that Luxoft is also nicely positioned "for future M&A activity, ongoing investments into R&D, and other factors to secure recurring long-term growth for the company for years to come."
Looking forwardLuxoft doesn't typically provide specific financial guidance for each quarter. But for the full fiscal year ended March 31, 2017, the company expects revenue to increase at least 20% year over year, to $780.9 million, including at least 15% organic growth.
Luxoft anticipates that will translate to adjusted EBITDA margin of 17% to 19%, GAAP earnings of at least $2.10 per diluted share, and adjusted earnings of at least $2.85 per share. For perspective -- and though we don't pay much attention to Wall Street's near-term demands -- analysts' consensus estimates called for Luxoft to guide for full-year earnings of $3.09 per share, and slightly lower revenue of $779.7 million.
In the end, it's impressive that Luxoft was able to achieve this growth despite persistent macroeconomic pressure and currency headwinds. Considering the company continues to build its healthy pipeline and shift the concentration of business to newer high-potential clients, it's no surprise to see investors celebrating these results today.
The article Luxoft Holding Inc. Engineers Another Strong Quarter originally appeared on Fool.com.
Steve Symington has no position in any stocks mentioned. The Motley Fool recommends Luxoft Holding. Try any of our Foolish newsletter services free for 30 days. We Fools may not all hold the same opinions, but we all believe that considering a diverse range of insights makes us better investors. The Motley Fool has a disclosure policy.
Copyright 1995 - 2016 The Motley Fool, LLC. All rights reserved. The Motley Fool has a disclosure policy.