Lufthansa CEO says no Italy investment plans, focusing on Air Berlin deal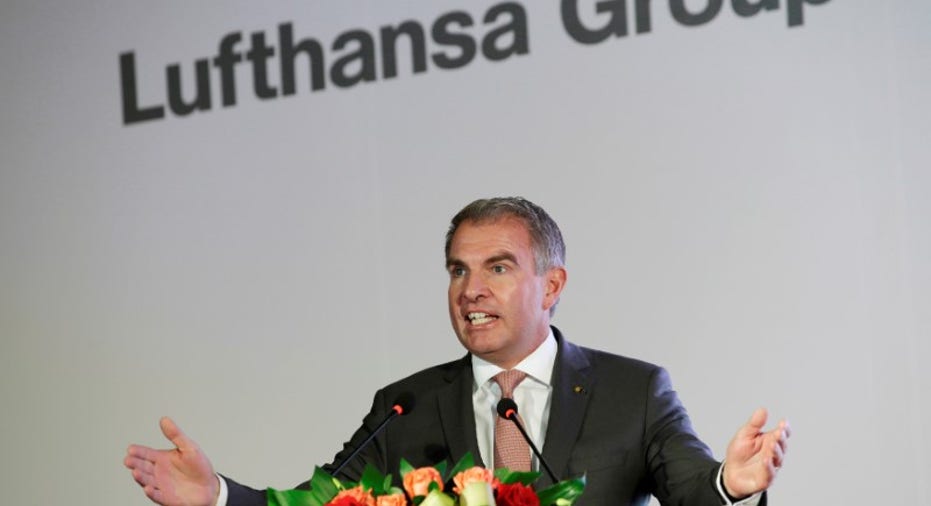 Lufthansa is focusing talks with Etihad on a wet lease deal with Air Berlin and is not interested in an investment in Italy, the carrier's chief executive said when asked about speculation Lufthansa could invest in Alitalia [CAITLA.UL].
Etihad is a major shareholder in both Air Berlin and Alitalia and there have been reports in the Italian press that Lufthansa and Alitalia were in talks over an investment.
Lufthansa Chief Executive Carsten Spohr said Lufthansa had its hands full with a deal to lease around 40 planes and crew from Air Berlin, worth around 1 billion euros ($1.1 billion).
"We have agreed that we focus on the Air Berlin issue due to its magnitude and operational complexity," Spohr told analysts on Wednesday, saying it was seeking safeguards from Etihad to ensure Lufthansa did not take on any financial risk to do with loss-making Air Berlin.
"That is enough. I personally have a house in Italy, that's as much investment as we need in Italy right now," he added.
($1 = 0.9024 euros)
(Reporting by Victoria Bryan; Editing by Tina Bellon)