Lowe's giving workers longer shifts in battle with Home Depot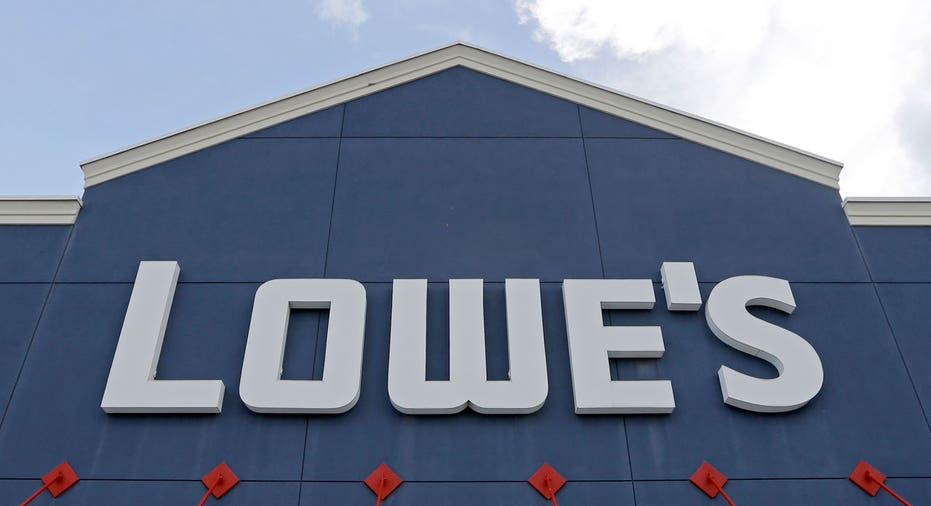 Lowe's (NYSE:LOW) customers can expect to see more blue aprons when shopping at the home-improvement retailer.
Lowe's said Wednesday it will increase customer-facing hours in its stores going forward, as the company looks to better compete with Home Depot (NYSE:HD) and boost sales at a time when homeowners are spending more on renovation projects.
Sales at Lowe's stores open at least a year grew 4.5% in the second quarter. That beat Wall Street's estimate of 4.3%. Sales also accelerated into July, when comparable sales surge 7.9%. But Lowe's bottom line missed expectations, and the retailer lamented some missed opportunities to take advantage of strong home-improvement demand.
During a conference call with analysts, CEO Robert Niblock said Lowe's had "great payroll leverage" last quarter, providing the flexibility to add shifts and put more workers on the clock. Executives believe the move will improve customer service and help Lowe's better capitalize on growing store traffic. Lowe's also plans to increase marketing for its products.
Lowe's warned that higher payroll and marketing costs will pressure earnings, offsetting some of Lowe's sales gains. The retailer already hired more than 45,000 seasonal workers starting in the spring.
Lowe's traded 6% lower to $71.28 on Wednesday. The stock is 0.4% higher on the year, while larger rival Home Depot has gained 10.2%.
Home Depot turned in a blockbuster quarter that beat expectations on sales and profits, as the Atlanta-based retailer continued to thrive in a strong home-improvement market.
Stronger home values have encouraged Americans to invest in renovations and do-it-yourself projects, a trend that's lifting sales at Home Depot and Lowe's while other retailers struggle to attract shoppers. A limited supply of available homes in the U.S. drove the median price to a record high of $263,800 in June, according to the National Association of Realtors.
Lowe's said its lawn and garden section was a top performer during the quarter. Flooring was also a popular section of the store.
The Mooresville, North Carolina-based company earned $1.42 billion in the second quarter ending Aug. 4, a 21% increase year-over-year. On a per-share basis, earnings rose to $1.68. Adjusted earnings, which exclude one-time costs, missed the average estimate by four cents at $1.57 a share.
Net sales advanced 6.8% to $19.50 billion, though Wall Street was looking for a slightly better result of $19.53 billion.