Lowe's: Despite Tough 2Q, Home-Improvement Stores Still King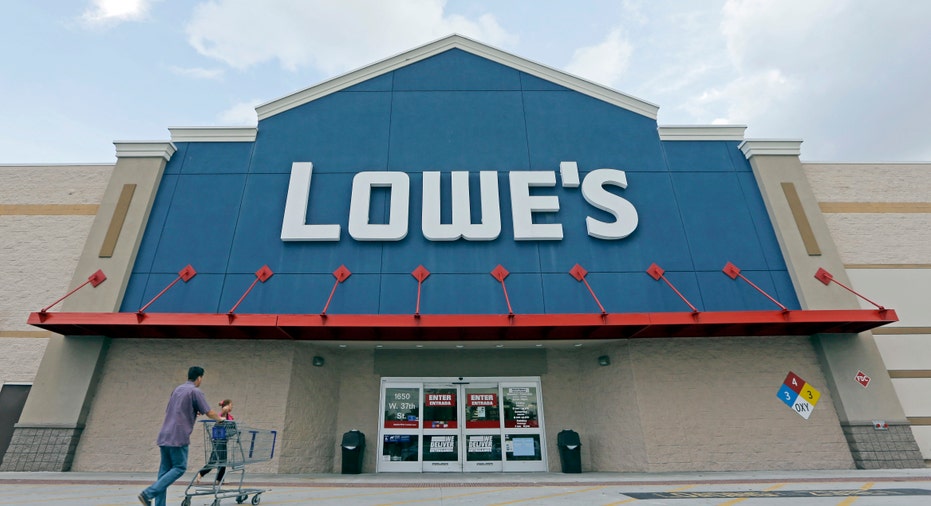 Lowe's (NYSE:LOW) reported weaker earnings than expected for the second quarter, but the retailer echoed Home Depot's (NYSE:HD) upbeat message on the U.S. housing market and its impact on consumer spending.
Retailers have grappled with growing competition from e-commerce companies like Amazon.com (NASDAQ:AMZN), and Americans are spending less on apparel and more on big-ticket items like pricey electronics. Department stores such as Macy's (NYSE:M) have closed stores in response. Home-improvement retailers have largely been shielded from the same issues, as the housing recovery fuels the market for do-it-yourself projects and home renovations.
On Tuesday, Home Depot raised its 2016 earnings guidance following a second quarter that included a 4.7% increase in comparable sales, a measure of sales at stores open at least a year. The quarter didn't go as well for Lowe's, whose comparable sales rose just 2%, about half of what Wall Street analysts had projected. Lowe's also reported total revenue and per-share earnings that missed estimates.
Still, executives at the Mooresville, N.C.-based company believe consumers will drive sales at Lowe's stores in the second half of 2016 amid growing confidence among homeowners.
"Everything we hear from the consumer is they are still highly engaged in discretionary spending around the home, driven by how they feel about the overall housing market and the value of their homes continuing to increase," Chairman and CEO Robert A. Niblock told analysts during Lowe's earnings call.
According to the latest S&P Case-Shiller report, U.S. home prices grew 5% over the 12 months ending in May. Existing home sales are also strong, reaching their best rate in June since February 2007, the National Association of Realtors said. And the U.S. Commerce Department on Tuesday issued its monthly report on housing starts, saying construction of new homes hit an annual rate of 1.21 million in June. That's the second-best mark since October 2007.
Niblock said Lowe's second-quarter consumer survey reflected those housing trends, adding that home-improvement expenditures are outpacing overall consumer spending.
"With home value appreciation expected to persist and incomes continuing to rise, we expect homeowners to be motivated to spend on their homes," he explained. "Consumers continue to view their personal finances and home values favorably with half of homeowners believing the value of their home is increasing."
In the three months ending in July, Lowe's logged a $1.17 billion profit, or $1.31 a share. Earnings were up 3.5% year-over-year but missed the consensus estimate of $1.42 a share. Revenue jumped 5.3% to $18.26 billion, below Wall Street's forecast of $18.45 billion.
A loss on a foreign-currency hedge related to Lowe's acquisition of Rona, a Canadian home-improvement retailer, cut second-quarter earnings by $84 million, or six cents a share.
Lowe's issued a new 2016 forecast for earnings of approximately $4.06 a share, down five cents from the previous outlook. The company still expects comparable sales growth of 4%.