Lowe's 4Q profit miss overshadows impressive store sales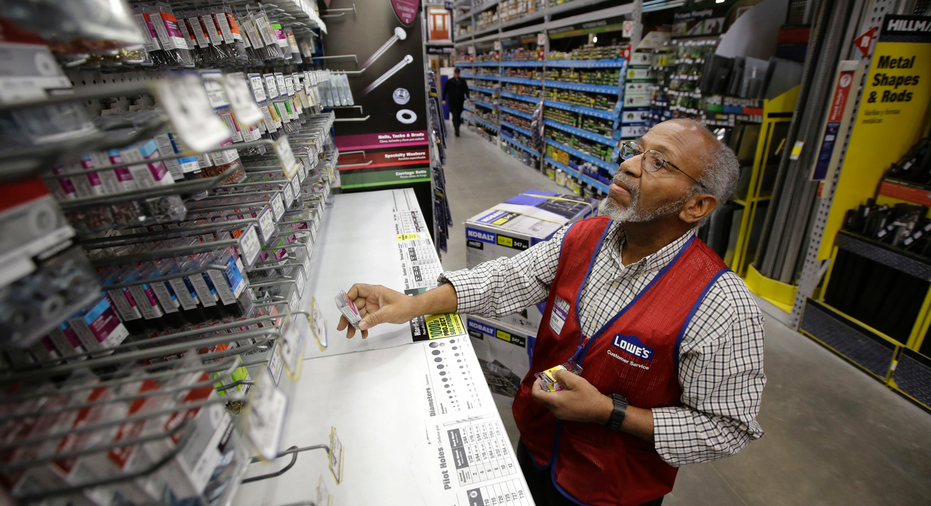 Lowe's recorded falling profits in the fourth quarter despite a red-hot housing market.
Shares slid 8 percent in morning trading as healthy same-store sales were overshadowed by the profit miss and lower overall revenue.
The Mooresville, North Carolina, company on Wednesday reported a 16.4 percent drop in earnings to $554 million, or 67 cents per share. Earnings, adjusted for non-recurring costs, came to 74 cents per share, which is still 14 cents short of Wall Street expectations.
Revenue fell 1.8 percent to $15.49 billion, which edged out expectations. Same-store sales, usually considered a measure of a retailer's health, rose 3.7 percent for the U.S. home improvement business.
"Given the favorable dynamics in the market, we would have expected a moderately better performance," said Neil Saunders, managing director of GlobalData Retail. "However, in our view, Lowe's ability to capitalize on key trends and dynamics is hampered by the shadow Home Depot casts over the sector."
Last week, Home Depot Inc. reported a 5.6 percent surge in profit and rising revenue.
Both Lowe's and Home Depot are heading into their busy spring seasons in a healthy housing market, though there is concern of a slowdown.
Mortgage rates have been creeping higher, hitting their highest level in four years during the most recent report a week ago. That, coupled with rising home prices, could hamper what has been a persistently strong housing market.
For the full year, Lowe's reported profit of $4.09 per share, or $4.39 per share excluding certain costs, on revenue of $68.62 billion.
Looking ahead, the company expects its fiscal 2018 profit to range from $5.40 to $5.50 per share and revenue to rise 4 percent. Same-store sales are forecast to increase 3.5 percent.
Lowe's Cos. also said Wednesday that it will become the only nationwide retailer to sell Sherwin-Williams paints.
_____
Elements of this story were generated by Automated Insights using data from Zacks Investment Research. Access a Zacks stock report on LOW at https://www.zacks.com/ap/LOW