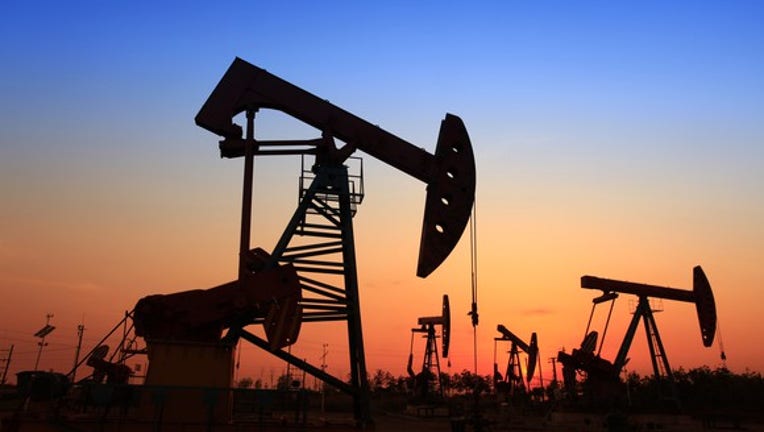 Despite the efforts from the Organization of Petroleum Exporting Countries, crude oil prices have plunged as the global glut comes back into focus, weighing on energy producers and services. However, one energy sector exchange traded fund has largely brushed off lower oil prices.
The VanEck Vectors Oil Refiners ETF (NYSEArca: CRAK), the first dedicated exchange traded fund play on oil refiner equities, has increased 9.5% year-to-date, whereas the widely observed Energy Select Sector SPDR (NYSEArca: XLE) fell 9.8%, as West Texas Intermediate crude oil prices fell to $45 per barrel from close to $54 per barrel at the start of the year.
Unlike the rest of the energy sector, oil refiners use crude oil as an input. Consequently, the lower prices are good for refiners, Brandon Rakszawski, ETF Product Manager for VanEck, told ETF Trends in a call.
Energy Information Administration data revealed that refiners have ramped up production rates to the highest since November 2015 to quickly process a record amount of crude oil this year, especially with the seasonal spring cleaning coming to an end.
After the spring period when refiners typically fine tune operations and finish maintenance on facilities, refining companies typically hike production of refined gasoline ahead of the high-demand summer driving months.
The only downside this this sudden spike in production is if the demand for refined products ahead will be outstripped by the new supply.
However, oil refiners may also receive a Trump bump. Given President Donald Trump's stance on less government control in businesses and promises for a new energy boom to help the U.S. drill its way into independence from foreign oil, some speculate that oil refiners could get a boost if the administration eases up on regulations in the industry.
Independent refiners have been hit by rules that required them to obtain Renewable Identification Numbers as part of the Renewable Fuel Standard under the previous Obama administration to prove compliance with ethanol blending requirements. Consequently, most gas sold at the gasoline pumps come with a 10% ethanol blend.
The refiners, though, have been lobbying to get the Environmental Protection Agency to relax its stance. Refiners argued that the stringent environmental rules have stymied the expansion of new refineries and that the industry has been burdened by costly rules requiring blended biofuels in gasoline.
The VanEck Vectors Oil Refiners ETF tries to reflect the performance of the MVIS Global Oil Refiners Index, which is comprised of global companies involved in crude oil refining, including gasoline, diesel, jet fuel, fuel oil, naphtha and other petrochemicals.
The U.S. makes up 34.9% of the overall portfolio, followed by Japan 13.2%, India 8.2%, Portugal 5.1% and Finland 4.8%. CRAK holds 26 companies and top holdings include Reliance Industries 8.2%, Phillips 66 8.0%, Valero Energy 6.8%, Marathon Petroleum 6.4% and Jxtg Holdings 5.9%.
This article was provided courtesy of our partners at etftrends.com​.