Love Growth? Then You'll Love These 3 Stocks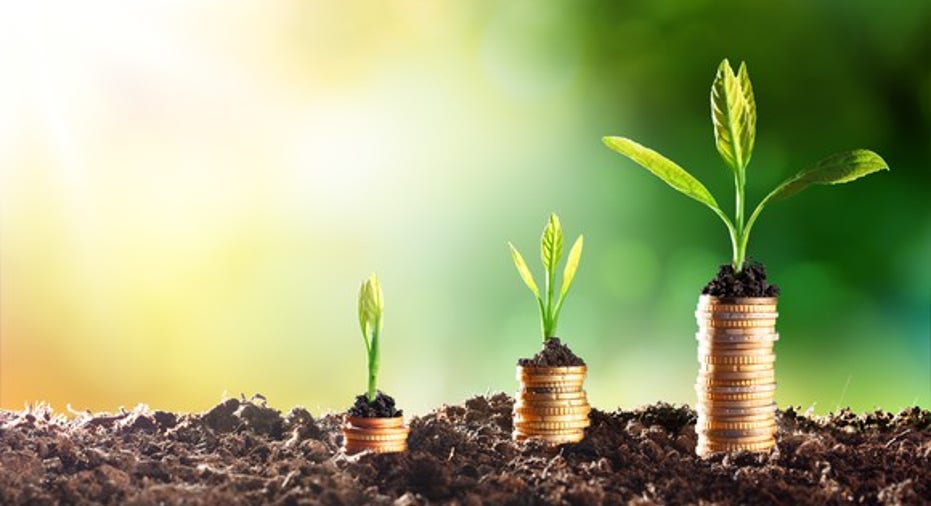 While there's no hard-and-fast set of criteria for what constitutes a growth stock, and equities can be lumped into the category based on qualities including rapidly expanding sales, earnings, or share price, the perceived potential for strong returns stands as one common characteristic. Growth stocks can deliver explosive gains,but this opportunity comes with heightened risk, so it's important to identify and invest in the businesses that give you the best chances of success.
To help readers on the hunt for stocks with strong growth prospects, we asked three Motley Fool contributors to profile a stock with the potential to generate great returns. Read on to learn why Priceline Group(NASDAQ: PCLN), Chuy's Holdings, Inc.(NASDAQ: CHUY), andStarbucks(NASDAQ: SBUX) made the list.
Image source: Getty Images.
Climb aboard for rising growth
Dan Caplinger (Priceline Group): The online travel industry has been a hotbed of growth lately, and Priceline has been one of the biggest winners in the industry over the past decade. Although some might attribute the company's success to its choice of Star Trek star William Shatner as its spokesperson, Priceline's decision to emphasize building up its international exposure gave it a huge competitive advantage over its rivals, and that advantage has only grown as foreign markets become more attractive in the online travel space.
Priceline's most recent results serve to underline how much potential the company has. Revenue climbed 17%, sending adjusted net income up by more than 30% over the year-earlier period. Gross travel bookings grew sharply despite Priceline facing headwinds from a stronger U.S. dollar against many major currencies, and Priceline's success in the hotel niche helped the company boost its room-night bookings numbers by nearly a third.
Looking forward, Priceline remains optimistic that it can continue to grow at an impressive rate. Moreover, with key acquisitions in past years, Priceline has been able to tap into new trends in travel and put itself in position to fend off attacks from competitors. And despite a $1,700 share price that puts it among the highest in the stock market, Priceline's $85 billion market capitalization gives it plenty of room to reward shareholders with further growth.
Buy while the market is down on Chuy's Prospects
Jason Hall(Chuy's Holdings, Inc.): I'm not going to sugarcoat it: Chuy's most recent earnings weren't exactly exciting. After nearly six straight years of quarterly revenue growth at locations open at 18 months -- called comps -- Chuy's reported a 1.1% comps decline to end 2016. But where some investors may see a struggling business, I see a challenging industry environment that will recover. Chuy's is one of many sit-down eateries that have struggled with traffic in recent quarters, and I'm inclined to expect it to ride out this slowdown, and return to comps growth on the other side.
I think the company's steady expansion into new markets will be a big part of future comps growth. At the end of 2016, the company had only 82 restaurants in 19 states, giving it significant room to steadily expand. Management is aiming to open 12 to 14 new locations in 2017, and also expects comps to recover to 1% to 2% growth for the year.
These numbers might not seem very big, but they mean Chuy's is positioned for many years of double-digit growth. If you want to add some growth to your portfolio, this tiny Tex-Mex upstart has huge potential.
Starbucks is expanding
Keith Noonan(Starbucks): With its reputation for having a store on nearly every street corner in the U.S., Starbucks might not be the first name that comes to mind when you think of growth stocks, but the coffee giant has initiatives underway that give it huge potential. Increased packaged good sales and its new premium Roastery locations are likely avenues to improved performance in the coming years, but it's the company's global expansion that stands as the most exciting element of its growth story.
Starbucks aims to open 12,000 new locations through 2021, increasing its global location count nearly 50% to reach 37,000 stores. Worldwide growth is still just getting started at Starbucks, and the chain seems to be in good position to benefit from an expanding global middle class.
No international market is more important for the company than China -- which the coffee maker anticipates will eventually become its top geographic sales and earnings segment. Starbucks is already delivering strong momentum in the territory. Last quarter, sales in the country increased 18% year over year, andthe company aims to grow from the roughly 2,600 Chinese locations today to 5,000 by 2021.
During its investor presentation focused on the company's next five years, Starbucks called for annual sales growth of 10% and EPS growth between 15% and 20%over the next five years. More recent guidelines for revenue growth between 8% and 10% for fiscal 2017, and the potential for shifting economic conditions suggest there could be some bumps along the way, but Starbucks' overall outlook is very strong. Thus, it's a stock that growth-focused investors should consider adding to their portfolios.
10 stocks we like better than StarbucksWhen investing geniuses David and Tom Gardner have a stock tip, it can pay to listen. After all, the newsletter they have run for over a decade, Motley Fool Stock Advisor, has tripled the market.*
David and Tom just revealed what they believe are the 10 best stocks for investors to buy right now... and Starbucks wasn't one of them! That's right -- they think these 10 stocks are even better buys.
Click here to learn about these picks!
*Stock Advisor returns as of February 6, 2017
Dan Caplinger owns shares of Chuy's Holdings, Priceline Group, and Starbucks. Jason Hall owns shares of Chuy's Holdings and Starbucks. Keith Noonan has no position in any stocks mentioned. The Motley Fool owns shares of and recommends Chuy's Holdings, Priceline Group, and Starbucks. The Motley Fool has the following options: short April 2017 $30 puts on Chuy's Holdings. The Motley Fool has a disclosure policy.