Lockheed's F-35 soars over Paris in first flight demo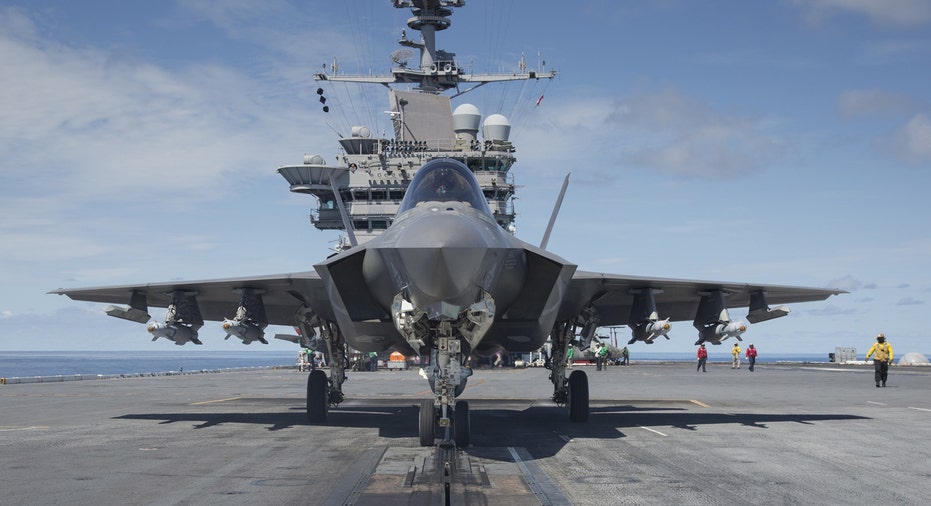 Lockheed Martin's (NYSE:LMT) F-35 made its first aerial demonstration on Monday at the Paris Air Show, as the defense contractor looks to ink a blockbuster sale for hundreds of the stealth fighter jets.
The F-35 flew late in the afternoon in Paris, where aircraft makers gather each year to show off their latest models and score new orders from airlines and militaries. An F-35A—the model designed for the U.S. Air Force—took off in a vertical climb, then made a series of loops, twists and other dramatic maneuvers. In another impressive display, the stealth fighter abruptly cut its throttle to slowly float through the air, simulating the F-35's capabilities in a dogfight.
Video of the demonstration was published by Lockheed Martin on social media:
F-35 demos are scheduled throughout the week at the Paris Air show, which runs Monday through Sunday.
The F-35's air show debut comes as Lockheed Martin is reportedly nearing a $37 billion deal that would send 440 F-35 Lightning II multirole fighters to 11 nations, including the U.S., according to Reuters. It would mark the largest sale ever for the warplane.
Billie Flynn, Lockheed Martin's test pilot who will fly the F-35 in Paris, told Aviation Week that "we are going to crush years of misinformation about what this aircraft is capable of doing." The flight on Monday marked the F-35's debut in a full acrobatic demonstration for potential buyers, 10 years after it first took to the skies.
Lockheed Martin has displayed some of the F-35's advanced capabilities, such as vertical landings, at other events like the Farnborough International Airshow. Also, while this week is the F-35's debut in Paris, executives involved in the F-35 program have attended the renowned air show in past years.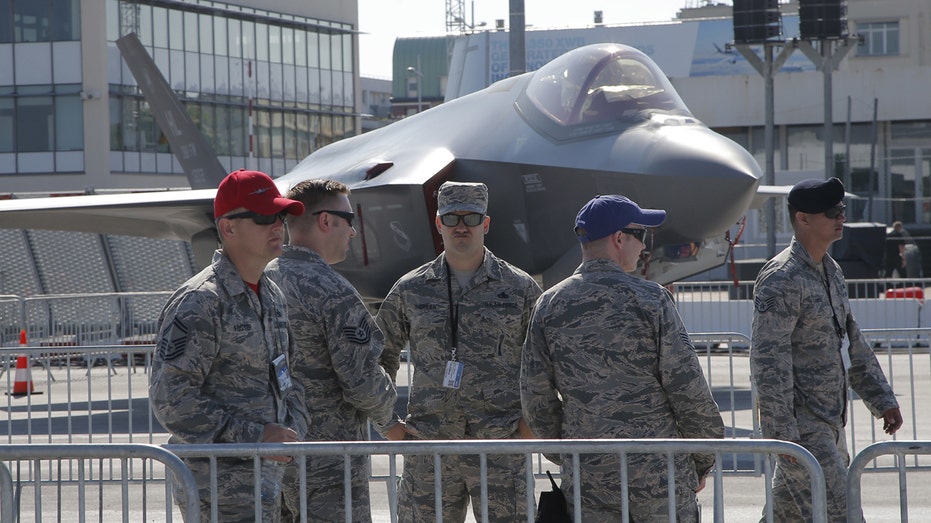 Rumors had swirled earlier this year that the Paris Air Show didn't invite the F-35 for a flight demonstration. The news didn't come as a complete surprise. France doesn't plan to buy any of the jets for its military, and Lockheed's F-22 Raptor, a twin-engine stealth fighter, has never made an appearance there. Those rumors were put to rest in May when officials confirmed that the F-35 received an invitation.
The F-35, which was plagued by delays and cost overruns, has experienced another hiccup. Since early May, five F-35 pilots have reported symptoms consistent with hypoxia, or oxygen deprivation, after flying five different F-35 jets. The backup oxygen system worked correctly in all five aircraft.
Luke Air Force Base in Arizona has been investigating the issue since at least June 9, when it grounded all F-35As. The Air Force continues to search for an answer, but last week, officials said flights could resume as early as Tuesday.