Lockheed Martin Earnings: Beware of Falling Margins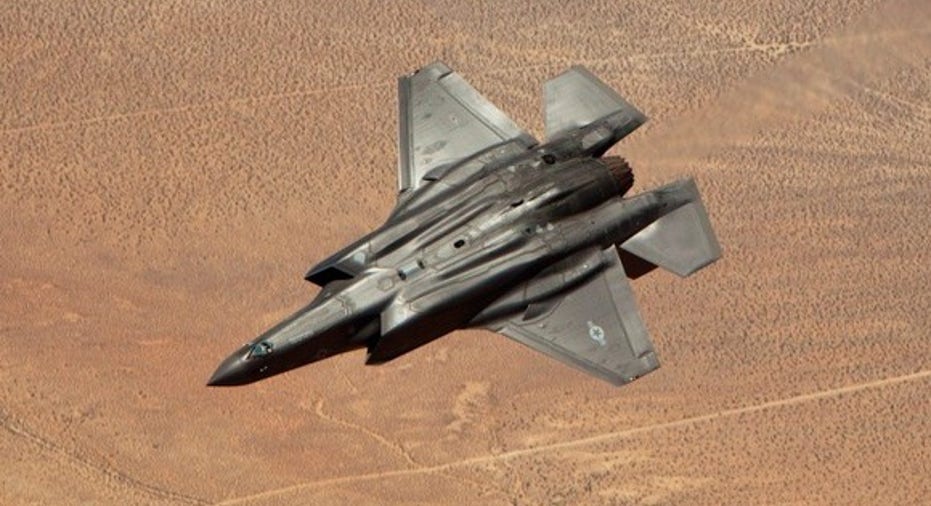 Kicking off the start of "defense earnings" week, Lockheed Martin (NYSE: LMT) reported its fiscal first-quarter 2017 earnings results on Tuesday -- and the news was not great.
Q1 sales came in at $11.1 billion, or 7% higher than in Q1 2016. Net income, however, declined 15%. This was due largely to the absence of profits in Lockheed's Information Systems and Global Solutions business, which the company sold to Leidos last year. However, even excluding the effect of that sale, net profit from continuing operations declined 5%.
By buying back shares, Lockheed was able to concentrate these reduced profits among fewer shares outstanding, with the result that per-share earnings held steady at $2.61 -- but even so, flat earnings on 7% sales growth is not super news.
Accustomed to seeing successful earnings reports in the past, Lockheed Martin shareholders got thrown for a loop on Tuesday. Image source: Getty Images.
What's going wrong at Lockheed Martin
So how is it that Lockheed is earning less profit despite greater sales? In a word: margins.
Lockheed currently has four main business divisions:
Aeronautics (which builds the F-35 stealth fighter)
Missiles and Fire Control (self-explanatory)
Rotary and Mission Systems (that would be Sikorsky)
Space Systems (spaceships!)
Lockheed succeeded in growing revenues at all four of these divisions last quarter, with the strongest growth coming in Aeronautics and Space Systems (growth rates of 8.1% and 10.8%, respectively), while Missiles and Rotary posted weaker growth rates of 3.8% and 3.2%, respectively.
Only one of the four divisions, however, saw any expansion in profit margins at all (in Space, where operating profit margins grew by 70 basis points, to 12.2%). All other divisions experienced declines in profitability, with Rotary taking the biggest hit -- profit margins cut by more than half to just 3.5%.
Overall, company-wide profit margins declined by 80 basis points to 10.4%. As a result, Lockheed Martin's sales failed to increase profits at all in the quarter. Indeed, but for the stock buybacks, which reduced share count, Lockheed Martin's per-share earnings would actually have declined.
What comes next
Looking forward, Lockheed Martin incorporated its most recent results into new guidance for the rest of this year. As of today, Lockheed believes it will book slightly more sales than previously anticipated, with full-year revenue likely to range between $49.5 billion and $50.7 billion. Profits, however, will not be as strong as Lockheed had previously hoped. The new guidance for per-share earnings is for a number somewhere between $12.15 and $12.45 per share.
Based on Lockheed's post-earnings stock price of $270 per share, that works out to a current-year P/E ratio of about 22 at the midpoint of Lockheed's guidance range -- which seems pretty pricey for a stock that, according to analysts quoted on S&P Global Market Intelligence, is unlikely to grow earnings at more than a 9% annual rate over the next five years.
When you consider further that Lockheed is currently generating significantly less free cash flow from its business than it reports as GAAP "earnings" -- $4.1 billion in trailing free cash flow, versus reported income of $5.2 billion -- the picture doesn't improve. Call me a skeptic if you like, but I rather suspect that the investors who sold their Lockheed Martin stock yesterday might be on to something.
10 stocks we like better than Lockheed MartinWhen investing geniuses David and Tom Gardner have a stock tip, it can pay to listen. After all, the newsletter they have run for over a decade, Motley Fool Stock Advisor, has tripled the market.*
David and Tom just revealed what they believe are the 10 best stocks for investors to buy right now... and Lockheed Martin wasn't one of them! That's right -- they think these 10 stocks are even better buys.
Click here to learn about these picks!
*Stock Advisor returns as of April 3, 2017
Rich Smith has no position in any stocks mentioned. The Motley Fool has no position in any of the stocks mentioned. The Motley Fool has a disclosure policy.