LL Bean stores in Freeport to close for memorial for longtime leader Leon Gorman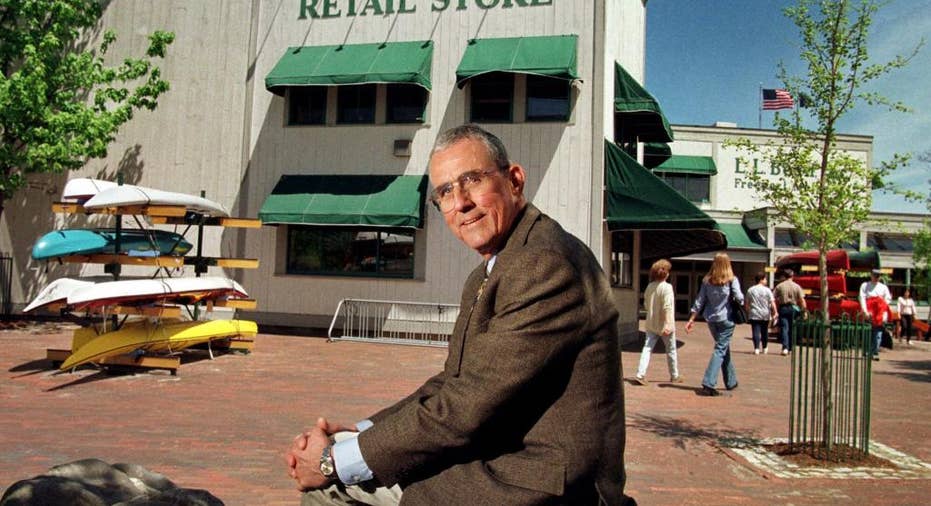 The L.L. Bean flagship store that's open 24/7 year-round will close for the memorial service next weekend for longtime leader Leon Gorman, who died this week at age 80.
It'll be the first time in 48 years the outdoors retailer has voluntarily closed. It has happened only twice before, following the deaths of President John F. Kennedy and Leon Leonwood Bean himself.
"We've only elected to close two other times out of respect for leaders. We felt this was the right response to Leon's passing," spokeswoman Carolyn Beem said.
Gorman, the grandson of founder L.L., took over the company in 1967 upon his grandfather's death, transforming the mail-order company with $5 million in sales and 100 employees into an international multi-channel retailer with sales topping $1.5 billion and more than 5,000 workers. He was also known for his work as philanthropist and volunteer.
The Freeport stores will close for a half-day for the memorial on Sunday, Sept. 13, at the Westbrook Performing Arts Center. Burial will be private.
The tradition of being open around the clock, 365 days a year in Freeport dates to the opening of L.L. Bean's first store, five years after he sold his first hunting shoes in 1912.
Bean lived upstairs from the Freeport store, and hunters and fishermen passing through Freeport knew that they could rouse him at all hours if they needed supplies.
The 24-hour tradition was made formal in 1951.
Since then, the flagship retail store, now joined by an outlet store, home goods store, hunting and fishing store, and bike, boat and ski store in Freeport, has remained open through hurricanes, ice storms and blizzards.
There are no locks on the doors.
"The lore is that sometimes when travelers got stuck, they'd just stay in the store all night to 'test' the sleeping bags and tents," Beem said.
The Freeport store has closed a couple of other times. It closed briefly for a fire and on two Sundays in the 1960s because of blue laws.
Gorman retired as board chairman in 2013, ceding the title to L.L. Bean's great-grandson, Shawn Gorman. The company is currently searching for a replacement for Chris McCormick, current president and CEO, who's stepping down next year.
The company credits Gorman for modernizing the company and codifying the retailer's customer-first policies that have inspired loyalty. "L.L. Bean remains committed to the values that Leon instituted and we'll soldier on," Beem said.
___
This story has been corrected to show that the memorial service will be at the Westbrook Performing Arts Center.