Liz Weston: When Social Security turns you into a zombie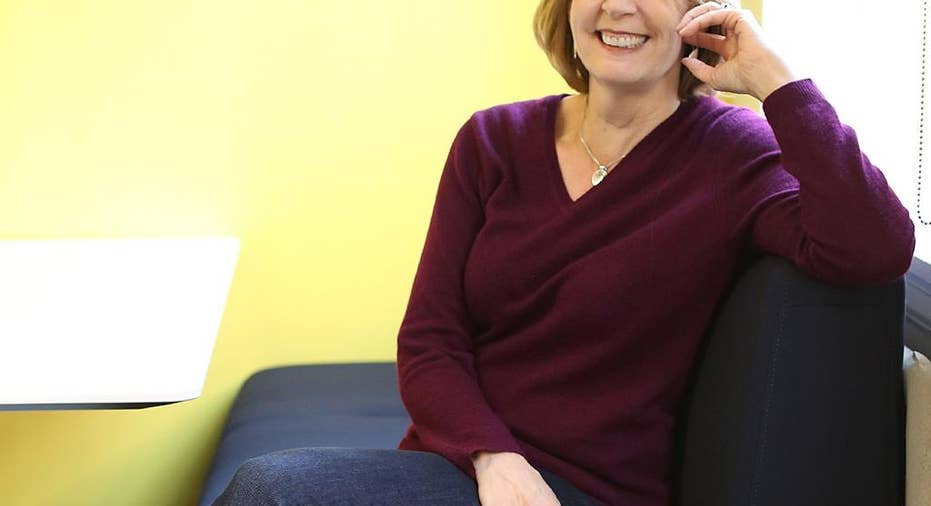 If the Social Security Administration thinks you're dead, you might wish you were.
People who accidentally wind up on the agency's Death Master File have seen their bank accounts frozen, credit cards closed, health insurance cut off and benefit payments canceled or even pulled back from checking accounts.
One California man told me his 97-year-old mother nearly had her utilities shut off after her bank froze her account and all her checks bounced, including a birthday gift to a grandchild. A retired professor in Massachusetts wasn't allowed to get his prescriptions filled and found that all his medical appointments had been canceled, according to a recent article in the New England Journal of Medicine. A woman in New Hampshire told CNNMoney couldn't get her driver's license renewed for months.
The fact that they were alive was no match for the Social Security database, which said otherwise.
"It's understandably quite disturbing to a consumer," says Paul Stephens, director of policy and advocacy for the Privacy Rights Clearinghouse, a nonprofit consumer advocacy organization in San Diego. "And it can take months to resolve."
Jack VanderKnyff of Oceanside, California, discovered that he was no longer counted among the living in late September when he couldn't access his health insurance account online. When he called the company, a representative said Medicare had informed the insurer of his death. Meanwhile, a Medicare representative blamed Social Security. VanderKnyff is the brother of NerdWallet senior assigning editor Rick VanderKnyff.
"I thought it was funny at first, but there are so many ramifications," says VanderKnyff, 73.
Not only was his Social Security check briefly cut off, but his wife's payment was adjusted upward because she was technically a widow and qualified for a survivor's benefit. His disabled son's government benefits were altered as well.
People often don't know why they land in the Death Master File. The retired professor from Massachusetts was reported to have died on the same day that his wife actually passed away. Having a joint bank or credit account with someone who dies may put people at risk. Many people seem to be the victim of data entry errors.
VanderKnyff says he has no idea how he wound up dead. "Maybe somebody's out to get me," he jokes.
7,400 WALKING UNDEAD A YEAR
More than 36,000 living people were erroneously listed as dead between 2007 and 2010, according to a 2011 audit by Social Security's Office of the Inspector General. Since then, the federal agency says, the number of people declared dead prematurely has dropped by about half, to below 7,400 instances per year. That's a little less than one day's worth of the 2.8 million reports of death made to Social Security each year.
Social Security spokeswoman Nicole Tiggemann attributes the decline to a rise in the number of states that use electronic death registration systems, which can upload data directly to the federal agency.
"Universal implementation of (electronic death registration) has the potential to virtually eliminate death reporting errors and would ensure our death records, whether pertaining to current beneficiaries or other persons, include the most accurate and most current information," Tiggemann says.
Most death reports now come from the states, compared with the vast majority that used to come from funeral directors and family members in the past. The Social Security Administration also gets death reports from financial institutions.
Financial firms and government agencies are big users of the master file. Banks, credit card issuers and insurers scour the records in efforts to prevent fraud and identity theft. Agencies that pay benefits — including the Department of Veterans Affairs, the Department of Defense, the Railroad Retirement Board and the Office of Personnel Management — match the file against their own records to ensure that they don't make payments after a person's death.
HOW TO COME BACK TO LIFE
If you've been informed that your name is in the Death Master File, or you suspect that it is, the Social Security Administration recommends you visit a local office as soon as possible with at least one piece of identification, such as a driver's license, passport, employee or school identification card or health insurance card.
Once your record has been corrected, you'll be issued an "erroneous death case — third party contact" notice. You can provide that letter to financial institutions, creditors, medical providers and others who may have been informed of your death.
You likely should get your free credit reports, as well, and monitor the accounts. Credit bureaus check the death file and may flag you as deceased, which could stop you from getting new credit and lead to the shutdown of your current credit accounts.
If a financial institution won't recognize that you're alive, you can turn to the Consumer Financial Protection Bureau, which forwards people's complaints directly to banks, credit card issuers and credit bureaus for quick resolution.
"For any sort of financial problem, the CFPB is amazing," Stephens says.
If your problem with the Social Security Administration or another government office is unresolved, Stephens recommends contacting your local congressional representative 's constituent services office. These offices often can get people resurrected and solve other bureaucratic nightmares.
"They can work wonders when dealing with government agencies," he says.
______
This column was provided to The Associated Press by the personal finance website NerdWallet.
Liz Weston is a certified financial planner and columnist at NerdWallet. Email: lweston@nerdwallet.com. Twitter: @lizweston.
RELATED LINKS:
NerdWallet: How to get your free credit report
https://nerd.me/2-nerdwallet-credit
Find a local Social Security office
https://secure.ssa.gov/ICON/main.jsp
Find your congressional representative
http://www.house.gov/representatives/find/