Lions Gate to Buy Starz in $4.4B Deal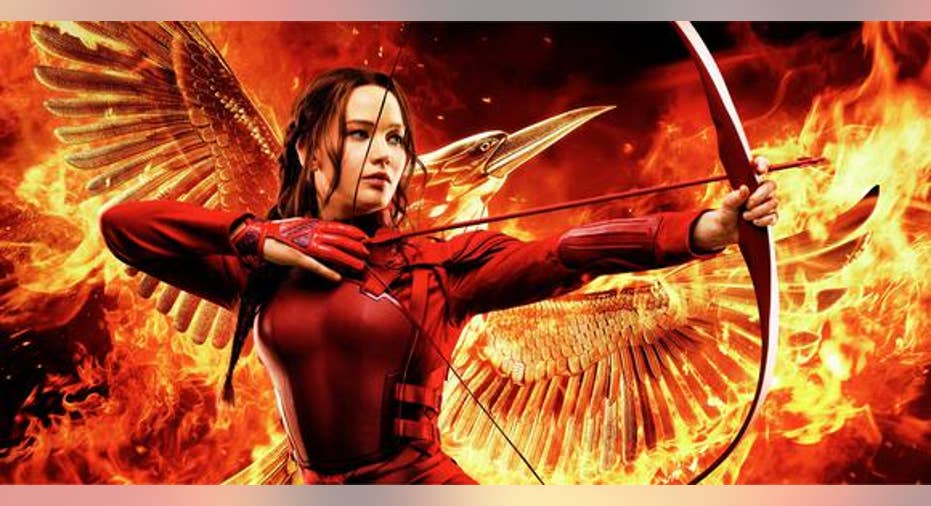 Filmmaker Lions Gate Entertainment Corp. agreed to acquire Starz in a cash-and-stock deal, valued at $4.4 billion with debt, that combines the maker of the "Hunger Games" movie franchise with the operator of pay-television networks.
The deal brings together two companies connected to cable mogul John Malone. Last year, Mr. Malone exchanged a portion of his Starz stake for a 3.4% position in Lions Gate. Through the swap, Lions Gate got a 4.5% stake in Englewood, Colo.-based Starz, and Mr. Malone, Starz's largest voting shareholder, became a board member at Lions Gate.
The companies had long seen to be potential partners. Lions Gate said in February that it wanted to explore a deal with Starz, and talks between the companies fell through in 2014.
Under the terms of the cash-and-stock deal announced Thursday, Starz's Class A shareholders would receive $18 in cash per share and two-thirds of a share of Lions Gate's nonvoting stock, translating to $32.21 a share based on Wednesday's closing price. That represents a 14% premium to where Starz's Class A shares closed Wednesday.
Holders of Starz's Class B shares will get $7.26 a share in cash, 0.63 of a share of Lions Gate's voting stock and 0.63 of a share of Lions Gate's nonvoting stock. That translates to a per-share value of $33.73, a 20.6% premium to where the stock closed Wednesday.
Lions Gate has been investing in television production while producing shows for various networks. On Thursday, Lions Gate said the tie-up with Starz increases its content creation capabilities, grows its distribution footprint and paves the way for new content partnerships.
The combination "will enable us to compete successfully in today's rapidly evolving global entertainment marketplace," Lions Gate Chairman Mark Rachesky said.
Starz, creator of shows such as "Outlander" and "Black Sails," reaches 24 million U.S. subscribers with its flagship platform.
The companies said they expected to complete the deal by year-end.
In morning trading in New York, Starz's Class A shares rose 13% to $31.87, while its B shares added 17% to $32.73. Shares of Lion Gates, down 35% this year through Wednesday, jumped 7.3% to $22.46.
Write to Lisa Beilfuss at lisa.beilfuss@wsj.com