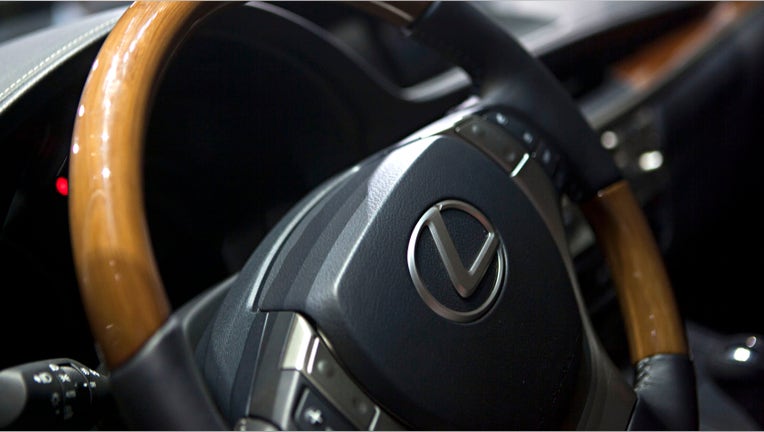 Lexus continued its reign as the most dependable car brand in a closely watched J.D. Power survey, though the luxury make shared the title this year with a German rival.
In the U.S. Vehicle Dependability Study released Wednesday by J.D. Power, Lexus and Porsche scored an industry low of 110 problems per 100 vehicles. Lexus parent company Toyota (NYSE:TM) also earned honors for its namesake brand, which came in third place with a score of 123.
Buick, a division of General Motors (NYSE:GM), and Mercedes-Benz round out the top five, followed by Hyundai, BMW, Chevrolet, Honda (NYSE:HMC) and Jaguar.
Chrysler and Ford (NYSE:F) were ranked below the industry average. Ram, Dodge and Jeep struggled in the survey as well. Fiat took last place by a wide margin, as owners reported 298 issues for every 100 cars.
Broken down by individual models, the Lexus ES was named the most reliable compact premium car, and the Lexus GS beat all other midsize premium cars. Toyota and Lexus vehicles topped the rankings in 10 of 18 segments.
GM won four segment awards for the Chevrolet Camaro (midsize sporty car), Chevrolet Sonic (small car), Chevrolet Silverado HD (large heavy duty pickup) and Chevrolet Tahoe (large SUV). The Ford F-150 was the most dependable full-size truck.
The study is based on responses from original owners of 2014 models, taking into account a variety of issues that surfaced during three years of ownership.
Tech Issues Frustrate Owners
Technology glitches including Bluetooth phone pairing and misunderstood voice commands put a dent in car and truck reliability scores.
Electronic problems caused trouble across the industry, pushing the average up to 156 problems per 100 vehicles. That's four problems higher than last year and the highest number since J.D. Power changed scoring methods in 2015.
In addition to technology trouble, complaints about battery failures jumped by 44 percent compared with last year. Batteries were the most frequently replaced part not related to normal wear, the study found.
That's because people are buying vehicles with more electric features such as power seats and high-end audio systems, plus automakers are converting mechanical devices such as power steering to electric power, said Dave Sargent, J.D. Power's vice president for global automotive. Also, in an effort to save fuel by reducing drag on the engine, automakers aren't fully charging batteries in some cases, Sargent said. "It seems like that maybe isn't going as well as they would like," he said.
The study found that mainstream brands are catching up with luxury and niche brands with excellent reliability. Of the top-10 brands, five are considered mainstream. Besides Toyota and Buick, Hyundai (6th), Chevrolet (8th) and Honda (9th) made the top 10. Luxury brands BMW (7th) and Jaguar (10th) also were high in the rankings.
The scores are important, because buyers who are unhappy with their vehicles are less likely to buy a future vehicle from the same brand. "We find buyers are increasingly avoiding models with poor reputations for dependability, so manufacturers can't afford to let quality slip," Sargent said.
New Tech
Automakers have struggled for nearly a decade to perfect electronic systems that link phones and handle voice commands. J.D. Power said the audio-communication-entertainment-navigation category caused the most problems in the survey, accounting for 22 percent of complaints. That's up from 20 percent last year.
The survey didn't include any vehicles with Apple CarPlay and Android Auto, which automakers have recently allowed into their in-dash systems. Both mimic the user's phone on the car touch screen. Sargent said he expects them to cause more problems at first as drivers become confused about whether they are using the phone system or the car's electronics.
Toyota moved up one position to third with 123 problems, followed by Buick at 126 and Mercedes-Benz at 131. Hyundai was the most improved brand, jumping from 19th to sixth place, reducing problems per 100 vehicles by 25 to 133.
The Associated Press contributed to this report.