Let's Make a Deal; Is an M&A Tsunami on the Way?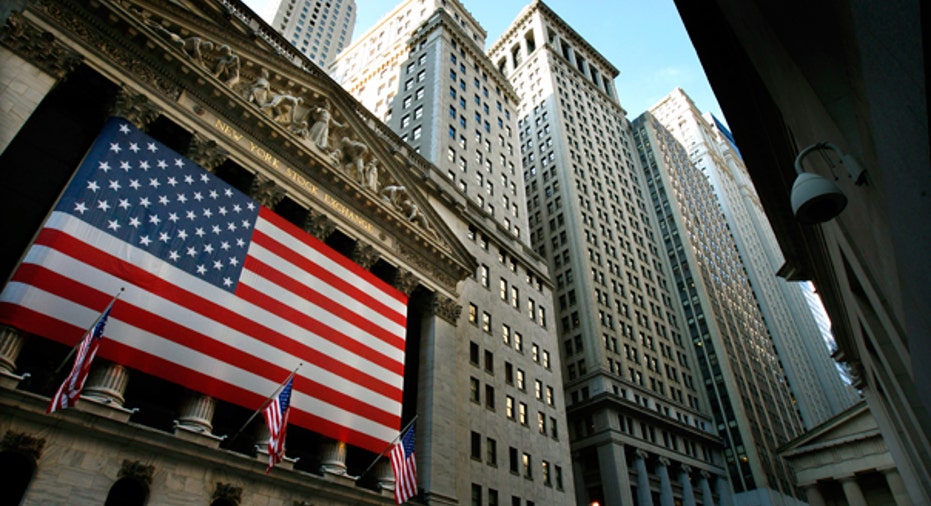 Despite the surging stock market, signs of strength in the U.S. economy and a number of high-profile recent deals, the M&A world is still on track for an anemic first quarter.
So far this year, just $154 billion of U.S. deals have been unveiled, down 37.5% from this time last year and off a whopping 60% from the pre-crisis high set in 2006, according to Dealogic. It marks the slowest start to a year since 2003 when less than $80 billion of transactions were announced.
But before you give up on this year's deal prospects, M&A insiders believe 2012 is poised to pick up serious steam thanks in part to the mountain of cash sitting on corporate balance sheets.
"I'm working on more M&A transactions than I have in years. I think this is going to banner year for sales and acquisitions," said Larry Laubach, chair of the corporate law practice group at Cozen O'Connor.
Potentially supporting that theory, there have been a number of relatively large-scale acquisitions revealed over the last week, including Glencore's $7.5 billion takeover of Canadian agriculture company Viterra and the $4.7 billion buyout of British video software maker NDS Group by Cisco Systems (NASDAQ:CSCO).
Yet even with those deals, global M&A stands at just $510.1 billion so far this year, down 21.8% from the same point in 2011.
So far this year, the biggest acquisition was the $7.15 billion takeover of El Paso's (NYSE:EP) EP Energy last month by a group led by private-equity firm Apollo Global Management.
By contrast, confidence that the U.S. economic recovery is legit has sent the S&P 500 soaring to near four-year highs and left the broad index up almost 12% in 2012.
The anemic first quarter is likely to hurt revenue at big Wall Street firms such as Goldman Sachs (NYSE:GS) and Morgan Stanley (NYSE:MS) that rely on lucrative fees from advising on deals.
It seems likely the M&A world is still suffering from a hangover caused by jitters about Europe's sovereign debt mess and worries about a potential double-dip recession here.
While those concerns have largely faded on Wall Street, causing stock prices to rally, there is a lag time before the impact can be felt by dealmakers. After all, it usually takes three to six months between when a company decides to sell and a transaction is actually announced.
At the same time, the improved economic prospects have lessened the need for distressed sales, which had become very common in the wake of the financial crisis.
"A lot of what's been driving M&A in the past couple of years has been economic distress. When companies are hurting, typically it becomes much more of a buyer's market," said Ted Gavin, who leads NHB Advisors' bankruptcy & fiduciary services practice.
Part of this year's resurgence could be driven by the enormous amount of cash that gun-shy companies can deploy towards deals.
Last week Moody's said there is about $1.24 trillion in corporate cash parked on balance sheets. Five companies -- Apple (NASDAQ:AAPL), Cisco, Microsoft (NASDAQ:MSFT), Google (NASDAQ:GOOG) and Pfizer (NYSE:PFE) -- account for $276 billion, or 22%, of that cash stockpile, Moody's said.
For many companies, using some of that cash towards expanding into new markets and investing in new technology may be a better use than allowing it to earn very little in this low interest rate environment.
"It clearly is easier to market share than it is to build it," said Laubach.
The M&A market could also receive a boost from worries that the Bush tax cuts will be allowed to expire at the end of the year. Business owners considering a sale of their company may decide to sell now, rather than risk paying heftier taxes to the IRS later, said Laubach.
"What we're seeing is the quiet before the storm. I think the wave is going to come later this year," said Gavin.