Lessons for Investors from the History of JPMorgan Chase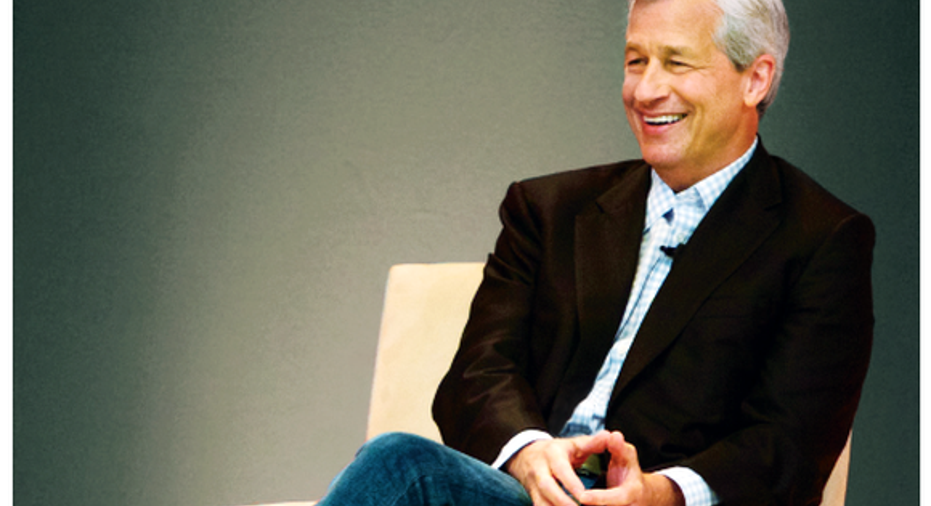 You may or may not know this, but JPMorgan Chase (NYSE: JPM) is the biggest bank in America. But even if you did know that, you probably don't know how it achieved such an incredible feat. As you'll see, the story behind JPMorgan Chase's ascent is just as important today as at any time in history.
America's most venerated bank
By all accounts, JPMorgan Chase is our most venerated bank. It's not the oldest -- that distinction goes to The Bank of New York Mellon, which was founded by a group of investors that included Alexander Hamilton. But if you think about the evolution of American finance, no bank looms larger than JPMorgan Chase.
The New York-based bank climbed to the top of the financial industry at a critical time. Founded in the wake of the Civil War, and tied to a respected bank based in the United Kingdom, JPMorgan took the lead in financing the growth of the American industrial revolution throughout the Gilded Age.The British had money. The Americans had manpower and resources. JPMorgan connected the two, neither of which could have maximized its value without the other.
John Pierpont Morgan, the founder of JPMorgan Chase.
Just as importantly, JPMorgan Chase played the role of a central bank in the roughly eight-decade stretch when America was without one. Like Ben Bernanke and Hank Paulson during the financial crisis of 2008, John Pierpont Morgan worked tirelessly during the Panic of 1907 to stop it from evolving into a full-blown depression. It was in no small part the fear of his impending absence that led policymakers to establish the Federal Reserve in 1914.
Morgan only succeeded at stopping the crisis after literally locking the other leading bankers of the day in his library until they agreed to work together to stem the bank runs erupting up and down Wall Street. Indeed, the popular notion that he was a fat cat banker who was out only to enrich himself simply isn't true. "And to think he wasn't even a rich man," John D. Rockefeller was reported to have said after Morgan's death in 1913.
Either way, it wasn't long after the Morgan family relinquished control of the bank a few decades later that it began to slip from the apex of American finance. It had a number of outstanding bankers at the helm throughout the early 1900s -- notably, Henry Davison and Thomas Lamont -- but a new king was crowned after World War II.
The new kings of finance
It was in the 1960s that Citigroup (NYSE: C)began its climb to the top of the bank industry, powered by its strategy of looking abroad for growth and investing heavily in technology. Fast forward another few decades and Bank of America (NYSE: BAC) joined it at the summit, riding the wave of deregulation to construct the nation's first coast-to-coast branch network.
Going into the financial crisis of 2008, JPMorgan Chase was far from the biggest bank in the country. It oversaw $1.6 trillion worth of assets at the end of 2007 compared to Citigroup's $2.2 trillion and Bank of America's $1.7 trillion. But while Citigroup and Bank of America had a leg up on JPMorgan Chase going into the crisis, this relationship soon inverted.
Data source: YChart.com. Chart by author.
Tens of billions of dollars' worth of losses at Citigroup and Bank of America forced the two banks to rethink their decades' long strategies of growing for the sake of growth. In a single quarter during the crisis, Citigroup lost $21 billion before taxes. And in the eight years following the crisis, Bank of America incurred just under $200 billion worth of crisis-related expenses stemming from credit losses and legal fines and settlements.
Jamie Dimon to the rescue
JPMorgan Chase avoided the same fate thanks to the prescience of its chairman and CEO Jamie Dimon, who had only recently joined the bank by way of its 2004 merger with Bank One. Dimon recognized early that the subprime mortgage market was on the verge of imploding and instructed his subordinates in late 2006 to unload the bank's subprime mortgage exposure and stop underwriting the riskiest types of mortgage-backed derivatives.
The moves were unpopular at the time, as analysts and commentators accused Dimon of being overly cautious while his counterparts at Citigroup and Bank of America doubled down in the same markets that JPMorgan Chase had just abandoned. But it wasn't long before it became clear just how prescient Dimon had been.
JPMorgan Chase chairman and CEO Jamie Dimon. Image source: JPMorgan Chase.
By fleeing the most toxic corners of the subprime and derivative markets before the crisis struck, JPMorgan positioned itself to not only survive the crisis, but to thrive through it. It was so strong that the government asked it in March 2008 to rescue the then-floundering Bear Stearns, the first largest stand-alone investment bank at the time. Six months later, it did the same with Washington Mutual.
These acquisitions, made at bargain-basement prices, fueled JPMorgan Chase's rise once again to the pinnacle of American finance. While Dimon's counterparts at Citigroup and Bank of America were busy offloading assets to raise capital and rationalize their operations JPMorgan Chase climbed steadily higher. Today, it boasts $2.5 trillion worth of assets compared to Bank of America's $2.2 trillion and Citgroup's $1.8 trillion.
Why this matters today
It's not just JPMorgan Chase's size that vindicates its prudent strategy going into the crisis. In the final quarter of last year, it passed Wells Fargo to become the most profitable multitrillion dollar bank in America as well.
As investors look forward to the tumultuous times ahead, churned by a White House with no evident preference for stability, they'd be wise to keep this history in mind. Things could turn out great over the next few years. Things could also come crashing down, as they did during Andrew Jackson's presidency in the 1830s, which unapologetically ignited a multiyear depression.
In the best-case scenario, all bank stocks will benefit. But in the worst-cast scenario, only those motivated by extreme prudence and foresight will emerge unscathed. With Jamie Dimon at the helm, there's little doubt in my mind that JPMorgan Chase falls into the latter category. This is why I believe it's the best bank stock for investors to own right now.
10 stocks we like better than JPMorgan Chase When investing geniuses David and Tom Gardner have a stock tip, it can pay to listen. After all, the newsletter they have run for over a decade, Motley Fool Stock Advisor, has tripled the market.*
David and Tom just revealed what they believe are the 10 best stocks for investors to buy right now... and JPMorgan Chase wasn't one of them! That's right -- they think these 10 stocks are even better buys.
Click here to learn about these picks!
*Stock Advisor returns as of January 4, 2017
John Maxfield owns shares of Bank of America and Wells Fargo. The Motley Fool has no position in any of the stocks mentioned. The Motley Fool has a disclosure policy.