LePage: $7.1B budget bill signed, government shutdown over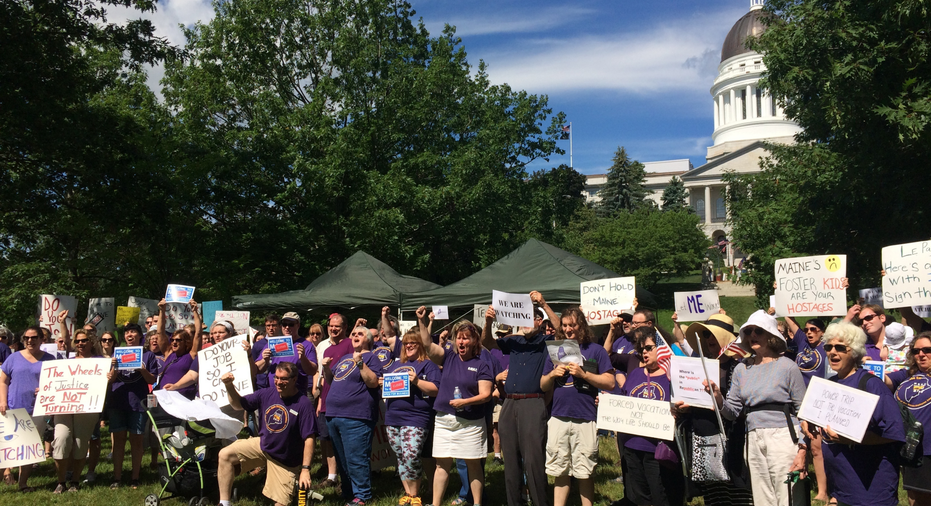 Gov. Paul LePage signed a $7.1 billion budget bill early Tuesday and declared that a state government shutdown that had entered its fourth day was over.
Votes in the Legislature came early Tuesday morning after a long day of negotiating Monday. The House of Representatives passed the spending plan 147-2, easily exceeding a needed two-thirds majority. The Senate approved it by a count of 35-0.
The spending plan then moved to the Republican governor, who fulfilled a promise to approve a budget that didn't raise taxes. The agreement approved by the Legislature removed a plan to increase a state lodging tax.
LePage tweeted: "The Maine state government shutdown is now over. Happy Fourth of July."
The government shut down on Saturday morning because of the lack of a budget. Democratic lawmakers and the Republican governor had sparred over issues including education funding, taxes on high earners and the proposed increase to the lodging tax.
Democratic lawmakers said Monday they were willing to nix the lodging tax in exchange for concessions on Head Start and behavioral health programs.
State Rep. Drew Gattine, D-Westbrook, described the budget wrangling as "long and arduous" and "unusual" just before the House approved the spending plan.
LePage said in a Facebook video on Monday that he was willing to extend the government shutdown if the Legislature handed him a budget that included a tax increase. He also made clear he would sign off on a budget that removed the lodging tax hike.
"We are in very good financial shape, and there's no reason why we should try to pass a tax when it's not necessary," LePage said then.
Democrats, union activists and state workers spent Monday calling for the shutdown to end and contended that it was hurting families and the state's image.
"This is about getting a job done," said Democratic Attorney General Janet Mills, a LePage foe, to a crowd of state workers. "Make the House Republicans do the right thing. There's nothing to be debating anymore."
Monday was the first day the shutdown was tangible for many residents, because it began over the weekend. Residents could not renew driver's licenses, obtain vehicle titles and registrations or take road tests for new licenses. Numerous other government functions were similarly limited. Essential personnel such as a state police remained on the job.
Union members held a rally outside the State House on Monday morning to call for budget passage. Ray Heathco, an Auburn social worker, said his inability to do his job during the shutdown meant child support enforcement cases couldn't go forward.