Lawmakers: Congress close to deal on coal miners' benefits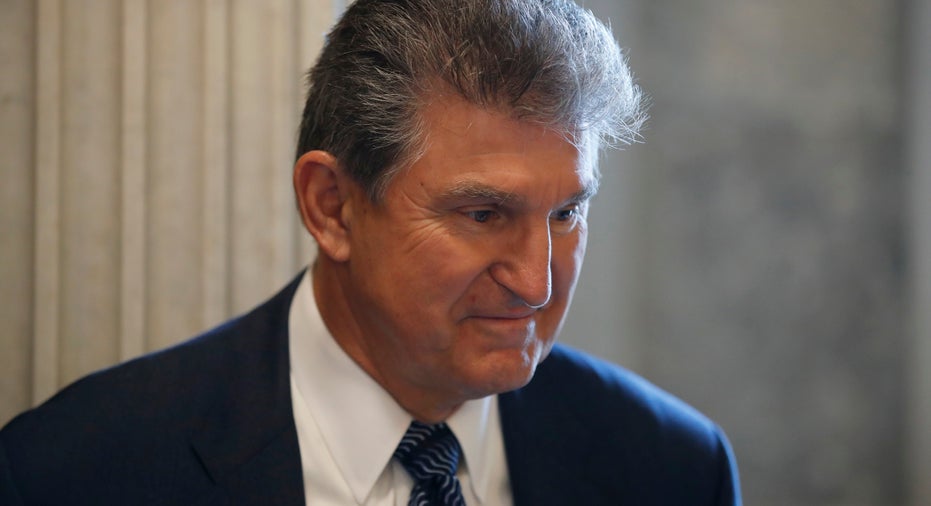 Congress is close to a deal to extend health benefits for more than 22,000 retired miners and widows whose medical coverage is set to expire Sunday, coal-state lawmakers said Wednesday.
A "permanent" fix will be included in a measure to keep the government open, said Sen. Joe Manchin, D-W.Va., and other lawmakers. The fix would cost $1.3 billion over 10 years.
Manchin said at a rally sponsored by the United Mine Workers of America that President Donald Trump called him Wednesday morning to express support for the miners. Trump, who has repeatedly vowed to revive the struggling coal industry, won West Virginia, Kentucky and other coal-producing states by wide margins last fall.
Manchin, who faces re-election next year in the Republican-leaning state, said Trump asked him to relay a message to the mine workers: "Tell them I'm doing everything I can — and will do everything I can" to help them. "I'm behind them," Manchin said Trump told him.
Manchin said he told Trump that a permanent fix is needed to ensure retired miners and widows continue to receive benefits.
"We cannot keep kicking the can down the road," Manchin said.
In West Virginia, about 8,500 retired miners and their families face loss of benefits if Congress does not act. Other states affected include Pennsylvania, Kentucky, Ohio, Illinois, Indiana, Virginia and Alabama.
Sen. Shelley Moore Capito, R-W.Va., also was confident that senators would approve the long-term fix and noted that Majority Leader Mitch McConnell, R-Ky., said this week he supports it.
"I'm feeling good about it," Capito said to cheers from more than 50 miners and their supporters assembled outside the Capitol. "I want to see it in writing before we can begin to declare victory."
House Republican leaders have been pushing a 20-month health care extension, but Capito, Manchin and other lawmakers said they were optimistic Speaker Paul Ryan, R-Wis., would agree to a long-term fix.
Talks with Ryan are focused on how to pay for the long-term extension, Manchin said, adding that a deal with the House was "75 percent" complete.
Manchin and other coal-state Democrats threatened to shut down the government over the health care issue in December, but they retreated after winning a four-month extension that preserves benefits through April 30.
This time, a long-term solution is the only acceptable deal, Manchin said. "We're not leaving until this is complete," he said. "You can take that any way you want to take that."
The tentative deal does not address pension benefits for unionized miners. A fight over that issue — which is far more costly than the health care fix — is likely next year, Manchin and other lawmakers said.
___
Follow Matthew Daly: http://twitter.com/MatthewDalyWDC