Latvian bank fined heavily over laundering scheme in France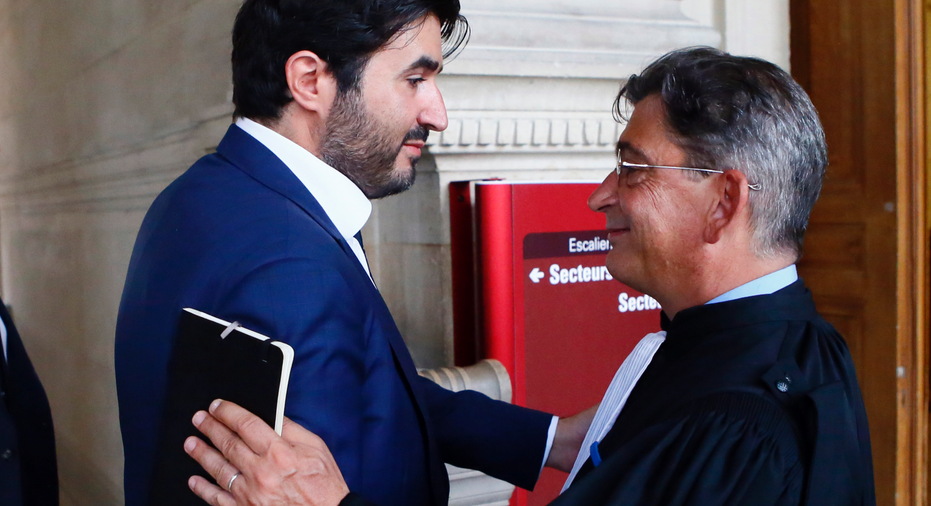 A Paris court fined a Latvian bank on Thursday for taking part in a vast scheme allowing French clients to avoid paying their taxes and launder at least 200 million euros.
The court convicted Rietumu Banka of money laundering and fined it 80 million euros ($91 million) for facilitating a scam to "democratize" tax evasion among ordinary taxpayers and small businesses in France. The fine amounts to the bank's whole last annual profit. Rietumu was also barred from operating in France for five years.
The presiding judge said the proven amount of money laundered in the scheme was 203 million euros ($232 million) — a "minimum assessment."
But the suspected amount is much higher. Investigators believe Rietumu helped laundering up to 850 million euros ($964 million) from 2008 to 2012 with the complicity of a French financier, Nadav Bensoussan, and his company, France Offshore, court documents show.
The court said the defendants organized "large-scale" tax evasion through offshore companies located in tax havens.
Bensoussan, 38, who once promised "tax haven for all," was sentenced to two years in prison and a fine of 3 million euros ($3.4 million).
Alexandre Pankov, a senior officer at Rietumu, got a suspended four-year prison sentence, and Sergejs Scuka, the bank's representative in France, a one-year suspended term. Most of the 10 other defendants were given suspended prison sentences.
Rietumu and other defendants were also sentenced to pay a combined 10 million euros ($11.4 million) to the French government in damages.
The defendants and the prosecutor's office have 10 days to appeal the ruling.
Patrick Klugman, lawyer for Rietumu, dismissed the ruling as "baseless and incomprehensible" and said he'll consult with his client whether to appeal.
"I think the court followed an intellectually dangerous line of reasoning, particularly in terms of judicial cooperation," Klugman told The Associated Press. He said Rietumu has always complied with its country's regulations.
Klugman said the penalty given to Rietumu was "very high." He said the lack of cooperation that authorities blamed Rietumu for was due to a "cultural barrier."
In court documents, French investigators noted a lack of cooperation by Rietumu during their five-year investigation, particularly when it came to identifying French customers and their accounts.
During the trial in March, Prosecutor Ulrika Delaunay-Weiss lamented an "obvious shortcoming" in the European regulations that had allowed an EU bank, in this case Rietumu, to carry out criminal activities in France while being out of reach of French regulators because it was being overseen by Latvian authorities.
In delivering the ruling, Presiding Judge Benedicte de Perthuis said the bank couldn't ignore the "fraudulent" origin of the funds.
"It was part of its business strategy in France," she said.
While the bank has argued it complied with anti-money laundering regulations in Latvia, Delaunay-Weiss said Rietumu was able to take advantage of flaws in European legislation.