Last lunch menu, other artifacts from survivors of Titanic's 'Money Boat' going to auction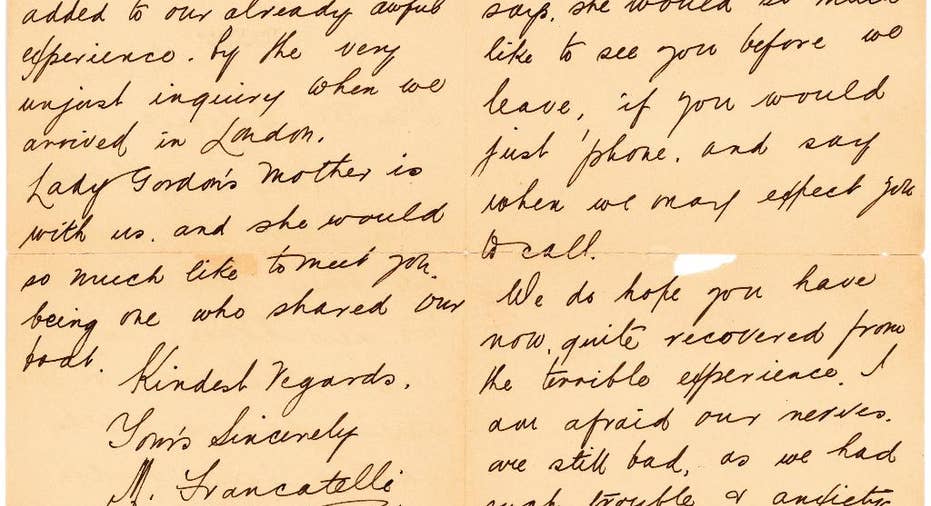 The Titanic's last lunch menu is going to auction and is estimated to bring $50,000 to $70,000.
Online New York auctioneer Lion Heart Autographs is offering it along with two other previously unknown artifacts from Lifeboat 1 on Sept. 30.
The menu was saved by a passenger who escaped in the so-called "Money Boat" before the ocean liner went down. The lifeboat got its nickname because of unfounded rumors that one of the first-class passengers bribed crew members to row away with 12 people on a boat with a capacity of 40.
A letter by one of its survivors written six months later could fetch $4,000 to $6,000.
A printed ticket from the Titanic's opulent Turkish baths that recorded a person's weight when seated in a specially designed chair could bring $7,500 to $10,000.