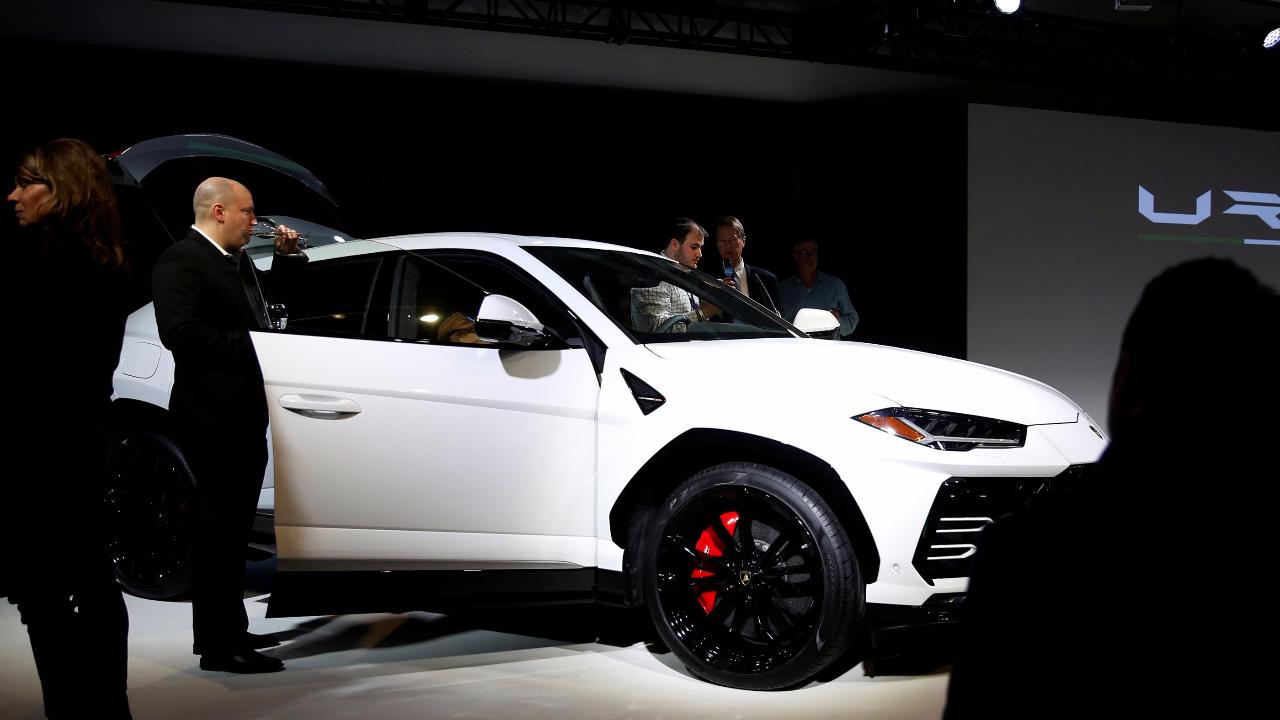 Lamborghini America Chief Operating Officer Alessandro Farmeschi on Monday said the Lamborghini Urus is the fastest SUV in the world.
"The reception is unbelievable. I would say that we have already sold out entirely the 2018. We are receiving great rate responses from customers here in the U.S. but also worldwide," he told FOX Business' Maria Bartiromo on "Mornings with Maria."
According to Lamborghini, the 650-horsepower vehicle can reach a top speed of approximately 190 mph, which makes it the fastest SUV in the world. The vehicle will cost an estimated $200,000.
"It's the fastest SUV on the planet. This is a super sports car so it has all the features of a super sport car: 650 horse power, 0-60 mph in 3.6 seconds and it has all of the technology to support the performance and the agility and emotion of a pure Lamborghini," he said.
More from FOXBusiness.com
Farmeschi discussed why Lamborghini decided to enter the SUV market.
"The SUV segment is expanding every year in the world and the United States is having a great success. Before we did not believe in having anything in the super sport segment in the SUV environment. [But now] we believe that this is the perfect package. It is offered for families, our clients, as a different way of driving Lamborghini every day and also driving Lamborghini during the weekends, during the holidays with their friends because you can have four or five people. You have space for three golf bags as well," he said.
When Bartiromo hopped inside the new SUV, Farmeschi described the features inside the vehicle.
"The seats are sporty. Also here in the interior you have in the middle all the commands like you're in an aircraft. These are two touch screens, two iPads, which are both touch screens, so you can go and surf the navigation system to the entertainment system and you can also with the sensor levers select all the driving modes. You can drive in a comfortable way; you can have a sporty way [or a] race way," he said.