Lackluster Earnings Send Atwood Oceanics, Inc.'s Stock Sinking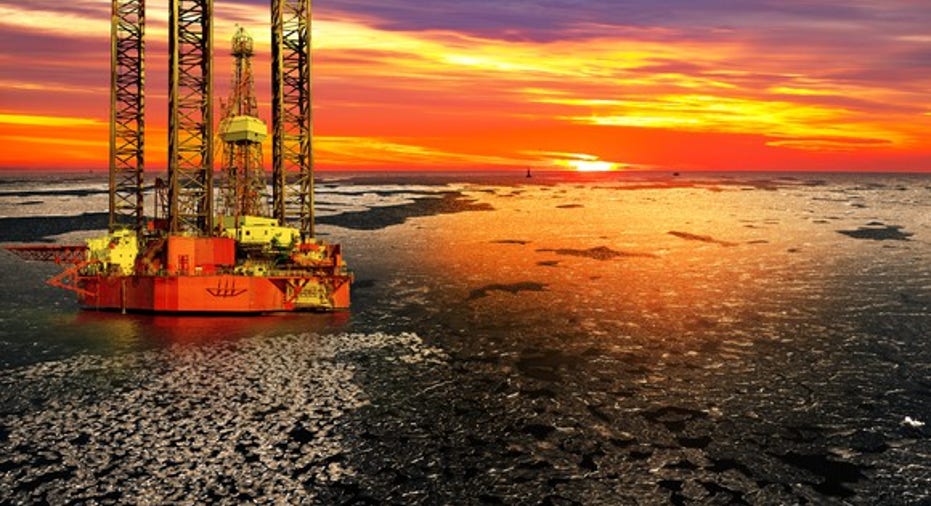 What happened
Shares of Atwood Oceanics (NYSE: ATW) plunged on Monday, falling more than 14% by 3:15 p.m. EST, after the company released its fiscal first-quarter results.
So what
The offshore driller reported earnings of $9.7 million, or $0.15 per share. While that was more than double the $0.07 per share it earned last quarter, results missed analysts' expectations by $0.03 per share. Further, earnings were down 75% year over year, and would have been off even more if adjusted for the fact that a meaningful writedown in the year-ago quarter impacted those results. Likewise, the sequential increase would not have been as significant if not for an asset-impairment charge in the prior quarter.
Image source: Getty Images.
Aside from the abysmal offshore-drilling market, one of the reasons earnings were not as high as analysts expected was that the company did not keep quite as tight a lid on costs as hoped. General and administrative expenses, in particular, were a bit elevated at $15.2 million. While that was in line with Atwood's guidance range of $13 million to $16 million, costs were flat year over year and up sequentially, even though revenue has continued to slide.
In addition, the company issued a rather tepid outlook for the upcoming year. CEO Robert Saltiel said on the quarterly conference call that "we maintain a cautious outlook for offshore drilling demand in 2017, since capital budgets have already been set and are unlikely to change meaningfully this year, unless we were to see a sizable increase in oil prices." This outlook suggests that the company will have a tough time finding near-term work for its growing fleet of idle rigs.
Now what
However, while Atwood does not see offshore drilling activity picking up this year, Saltiel said that he "believe[s] that 2018 will mark the inflection point for the fortunes of the offshore drilling industry." In fact, the company is starting to hear about more drilling programs that will be going out for bid in the coming months. As Atwood starts winning some of these contracts, that should give the market more confidence that the company has the financial resources to make it through the downturn.
10 stocks we like better than Atwood OceanicsWhen investing geniuses David and Tom Gardner have a stock tip, it can pay to listen. After all, the newsletter they have run for over a decade, Motley Fool Stock Advisor, has tripled the market.*
David and Tom just revealed what they believe are the 10 best stocks for investors to buy right now... and Atwood Oceanics wasn't one of them! That's right -- they think these 10 stocks are even better buys.
Click here to learn about these picks!
*Stock Advisor returns as of February 6, 2017
Matt DiLallo has no position in any stocks mentioned. The Motley Fool owns shares of and recommends Atwood Oceanics. The Motley Fool has a disclosure policy.