La-Z-Boy shares dive as recliner sales disappoint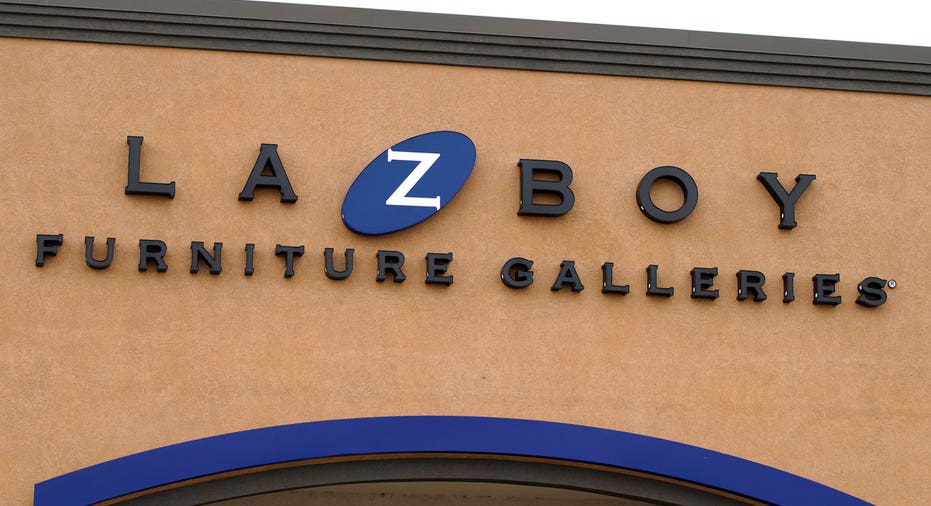 La-Z-Boy (NYSE:LZB) shares dropped more than 18% on Wednesday after the maker of reclining sofas posted lower sales and earnings than expected.
CEO Kurt Darrow said executives were disappointed with the start to its new fiscal year, noting that an increase to first-quarter sales can mostly be attributed to acquisitions. La-Z-Boy observed lower volume throughout its plants, and sales of sofas and other upholstered furniture failed to grow in the period ending July 29.
Combined with seasonal weakness during the summer, slow sales and continued investments in e-commerce and other areas impacted profit margins. La-Z-Boy's upholstery operating margin slipped to 8.5% from 11.4% a year ago.
La-Z-Boy traded 18.9% lower to $25.35 early Wednesday.
The Monroe, Michigan-based company earned $11.7 million in the latest quarter, a decline of 15.2% year-over-year. Per-share earnings dropped to 24 cents from 28 cents. On an adjusted basis, La-Z-Boy's profit was 21 cents a share, missing Wall Street's estimate of 29 cents. Sales also fell short of expectations despite growing 5% to $357 million.
La-Z-Boy is seeking to boost online sales of its furniture and invest in new e-commerce companies, according to Darrow.
"We remain optimistic about our business for the remainder of the fiscal year, particularly as we capitalize on a dual strategy to reach core La-Z-Boy consumers through our vibrant store program and our independent dealer network while attracting a new and younger consumer through our multi-faceted e-commerce approach," he said.