Kroger tightens 2018 profit forecast, shares soar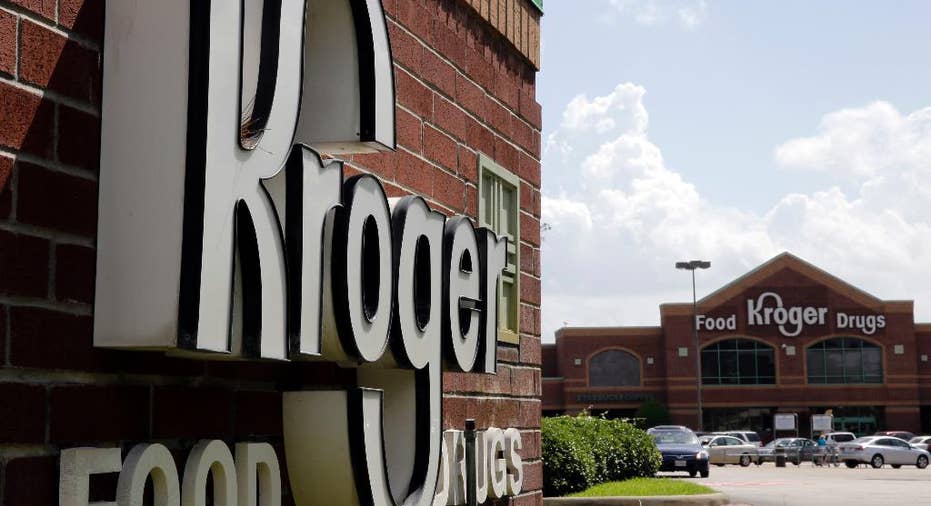 Kroger on Thursday tightened its profit forecast for the full year as the grocer's investments in delivery and online services helped it better compete with Walmart and Amazon.com's Whole Foods.
Shares of Cincinnati-based Kroger rose nearly 10 percent in premarket trade on Thursday and were on track to open at their highest in nearly five months.
Kroger raised the lower end of its adjusted profit forecast to a range of $2 to $2.15 per share from $1.95 to $2.15 per share estimated previously.
First-quarter profit jumped six fold as the company benefited from the sale of its convenience store business.
Kroger sold nearly 800 of its convenience stores to British gas station operator EG Group for $2.15 billion.
Net earnings rose to $2.03 billion, or $2.37 per share, in the quarter from $303 million, or 32 cents per share, a year earlier.
Same-store sales, excluding fuel centers, rose 1.4 percent in the quarter, slightly below the estimate of 1.53 percent, according to Thomson Reuters I/B/E/S.
Total sales rose to $37.53 billion from $36.29 billion.
(Reporting by Nivedita Balu in Bengaluru; Editing by Anil D'Silva)