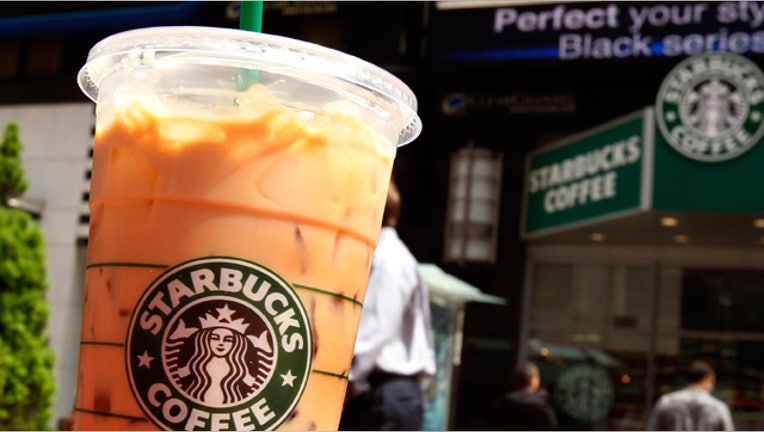 Kraft (NYSE:KFT) said Thursday a federal court granted expedition of its request to proceed with a preliminary injunction against Starbucks (NASDAQ:SBUX), its latest attempt to remedy the coffee maker' violation of their decade-old distribution contract.
The parties must file briefs with the U.S. District Court for the Southern District of New York addressing the core issues of "irreparable harm" and the overall basis for whether a preliminary injunction is necessary by Jan. 21 for a Jan. 27 hearing, Kraft said.
Starbucks said its reply, where it plans to address why it believes the injunction is unnecessary, is due on Jan. 6. If Starbucks demonstrates Kraft did not fulfill its obligations under their agreement, Starbucks would not owe Kraft any remuneration.
The food manufacturer, based in Northfield, Illinois, has maintained exclusive rights for the sales, marketing and distribution of Starbucks' roast and ground coffee in grocery stores since 1998, which has helped its packaged coffee business surge to $500 million from $50 million.
When filing for the injunction earlier this month, Kraft said Starbucks has been attempting to "unilaterally end the strategic partnership," noting the injunction is an attempt to stop the macchiato maker from "proceeding as if the agreement had been terminated when, in fact, the contract is still in force."
The roast and ground coffee agreement automatically renews every decade, with no set expiration date.
Under the terms of the deal, Seattle-based Starbucks was able to take over the business in order to pursue a different arrangement, however it had to give Kraft "sufficient time" to execute an orderly transition and compensate Kraft for the market value of the business plan, which could top a premium of 35%.
While Starbucks made an offer to buy Kraft's portion of the contract in August, Kraft had rejected the offer as inadequate. The coffee shop chain then sent Kraft a letter in October alleging breach of contract, and in November publicly announced that it was ending the partnership.
Kraft notes in the injunction that Starbucks "essentially ignored" its requests to follow the contract terms, demonstrating "indifference to the potential harm to Kraft," and leading the company to pursue legal action.
Kraft initiated arbitration proceedings late last month, separate from the injunction.
In Starbucks view, however, Kraft's motion is "both misleading and entirely lacking in merit."
The coffee maker said it is also concerned that Kraft's actions are causing "confusion for the retail customers that sell Starbucks products, creating unnecessary burdens and obstacles as we work to ensure a seamless transition for our mutual customers."
The arbitration process will allow Starbucks to demonstrate what it calls "flagrant contradictions" between Kraft's private exchanges and public filings, which it said have been exposed in email correspondence made public by the media.
"Through arbitration, Starbucks intends to demonstrate Kraft's consistent, poor performance and material breaches over a period of several years," the company said in a statement.
The coffee chain said it continues to supply Kraft with appropriate supplies of its packaged coffee products so that its customers' businesses do not suffer.
"Starbucks looks forward to the opportunity to have our side of the argument heard fairly and without Kraft's misleading media spin being applied to the facts of the case," the company said.
In the meantime, Starbucks has set up a transition plan, attempting to gain full control of the unit and sign a deal with a new partner by March 1.