Kim Kardashian West mum on all those sibling baby rumors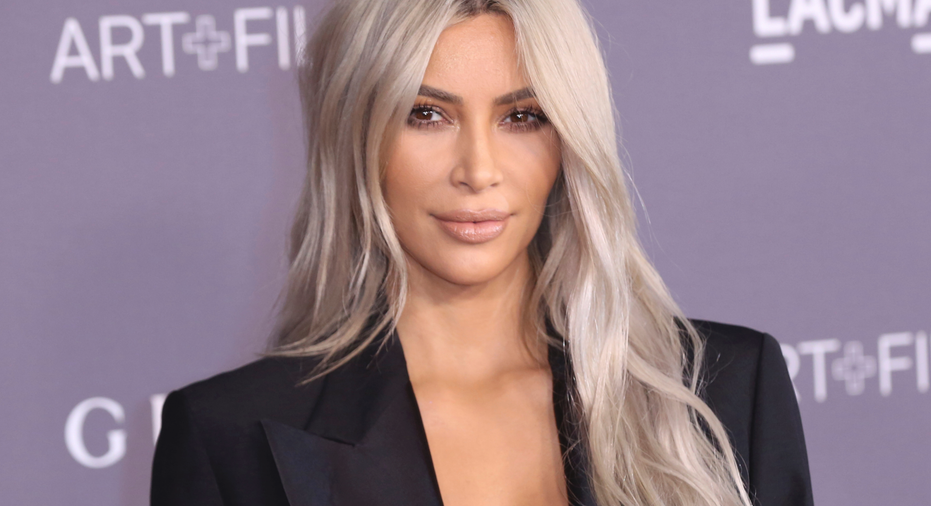 Kim Kardashian West is feeling the '90s at the moment, and she's doing it with help from a new app.
Kardashian West is promoting Screenshop, which dishes up a range of shoppable fashion and accessory options based on a phone screen grab a user takes from social media or anywhere else. The grab is then sucked into the app and similar looks appear for purchase from a range of companies — and at a range of prices.
The app feeds right into one of Kardashian West's main ways to shop, online. As a mother and a businesswoman, the style maven has little time or opportunity to shop the old-fashioned way, in brick-and-mortar stores.
"I shop a lot from stores in Italy and the return process used to be so frustrating because sometimes I want to order a lot, try it all on. Sometimes I like to order two different sizes if I'm on the fence and then have the ability to return it," she said in a telephone interview Tuesday. "It's a lot. Shopping online is just the easiest way, and you get to see all the trends first online."
So who has Kardashian West been screen grabbing?
"I screen grab a lot of Instagram posts from accounts that I follow that are very '90s inspired. It'll be things that maybe the supermodels were wearing in the '90s. It's probably a phase, but the '90s were so simple and so classic. It's not like the '80s with crazy colors."
Kardashian West is no stranger to the tech space. She's an old hand at apps. As a seed investor in Screenshop, which is focused on millennials, she participated in its development.
"I can't be involved in something unless I'm involved in the creative," Kardashian West said. "The app started off as a shopping experience, a sharing experience of what you're wearing, and we evolved to the screenshot concept and that technology. I had never seen that before. We weren't satisfied unless we had something new and groundbreaking."
Somebody else is busy being his groundbreaking self, she said: her husband, Kanye West.
Kanye has been keeping a low profile since canceling his Saint Pablo tour and since his stay in a psychiatric hospital for undisclosed reasons last year. He recently returned to the stage, joining Kid Cudi onstage for a show in West's hometown, Chicago.
"He's doing great," Kim said. These days, he's all about his Yeezy line, she said. "It's what he does all day, every day. It's his passion."
The Wests are expecting their third child via surrogate. Kim wouldn't address the rumored baby boom among her sisters Kourtney, Khloe and Kylie.
"I am having a baby and that's all I can really speak for. I kind of respect everyone's choice to tell their story their way, and I'll let them refute their own rumors," she said. "I think we've all gotten to a place where that's our family rule. It's like, 'OK, let everyone just speak for themselves because there's so much stuff out there.'"