Key senator to stop blocking US arms sales to Persian Gulf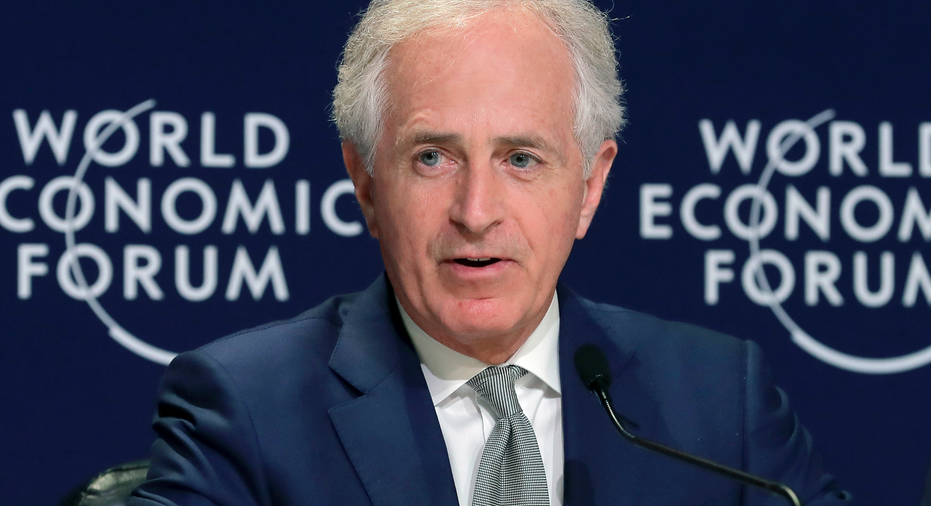 The United States is poised to let Persian Gulf nations resume buying American-made lethal weapons after a key U.S. senator said he would stop blocking the sales, even though the Qatar diplomatic crisis that prompted the freeze is no closer to being resolved.
Last year, Senate Foreign Relations Committee Chairman Bob Corker said he was putting a "blanket hold" on sales to Gulf Cooperation Council countries, aiming to put pressure on Qatar, Saudi Arabia, the United Arab Emirates and others to resolve their dispute. But Corker, in a letter to Secretary of State Rex Tillerson released Thursday, acknowledged "there still isn't a clear path to resolving the GCC rift."
"Given that weapons sales are part of our security cooperation with these states, I am lifting my blanket hold on sales of lethal military equipment to the GCC," wrote Corker, R-Tenn. He said he would start letting the sales proceed if the Trump administration could make the case that selling the weapons helps combat support for terrorism.
Tillerson, who has steered clear of the Gulf crisis after his initial attempt to broker a resolution failed, welcomed the decision. In a response to Corker, Tillerson said the U.S. will keep working with Gulf countries to resolve the dispute but that in the meantime, the U.S. would keep cooperating with those same countries to fight terrorism
"Each of the countries involved in the dispute is a strong counterterrorism partner of the United States," Tillerson said.
It wasn't immediately clear what potential sales that had been put on hold might now be allowed to proceed. But the Gulf countries involved in the dispute have historically been major purchasers of U.S.-made weapons, including from prominent defense manufacturers such as Massachusetts-based Raytheon Co. and Chicago-based Boeing Co.
Even while it was in effect, Corker's freeze was not without exception. Several sales to Bahrain, Qatar and others in the dispute were allowed to proceed, including those involving upgrades or servicing for previously purchased equipment.
Under U.S. law, Congress reviews sales of U.S.-made weapons to foreign nations and can block specific sales by passing a resolution within a specific window of time. Typically, the federal government consults informally ahead of time with the leaders of key congressional committees such as Corker's to identify which sales are likely to receive congressional approval.
In June 2017, Saudi Arabia, Bahrain and the United Arab Emirates severed ties with tiny Qatar and worked to blockade it by air, land and sea, while accusing the tiny gas-rich nation of funding terrorism and fomenting unrest throughout the region. Tillerson said this week that the crisis is having direct economic and military consequences on the U.S., which has some 10,000 troops in Qatar and uses a key air base there as a staging ground for operations in Afghanistan, Iraq and Syria.
___
Associated Press writer Richard Lardner contributed to this report.