Kevin Spacey, 50 Cent and Target clamor for mattress maker Casper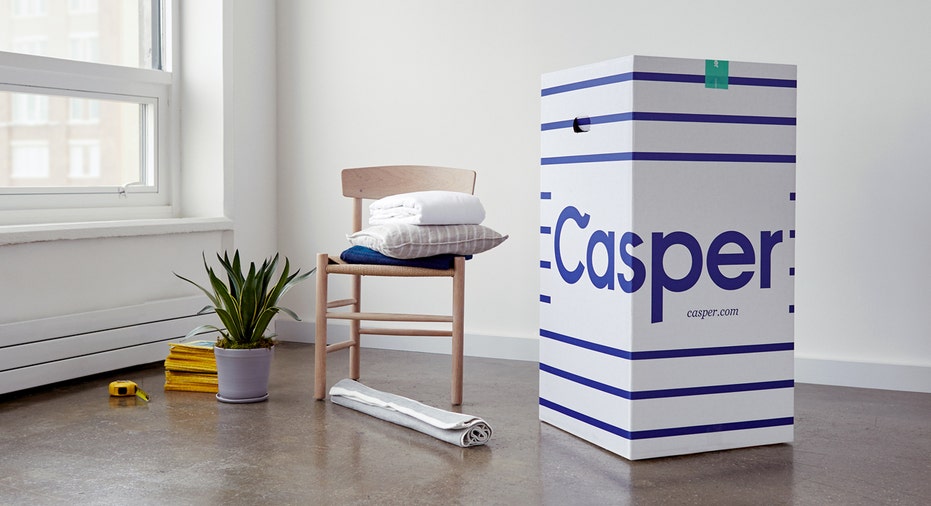 Online mattress company Casper on Monday said it closed a $170 million Series C investment round led by Target (NYSE:TGT) and including entertainment heavyweights actor Kevin Spacey, rapper 50 Cent and NBA star Carmelo Anthony.
The mattress-making startup said the new capital, which brings the New York-based company's total funding to $240 million, will go toward product innovation and a design lab in San Francisco. On the agenda for the three-year old startup, which the company confirmed to FOX Business is valued at $750 million excluding the new capital, is a slate of new products and an effort to bring the online retailer into the offline distribution space.
Among the first efforts to achieve that goal, Target on Sunday began selling the cult-favorite Casper mattresses, along with the company's pillow, sheets, mattress topper, and lounge chair in select stores and on Target.com.
Until now, Casper products have been available exclusively online. The company's model has largely been credited with disrupting the mattress retail category, giving shoppers an alternative to traditional store-to-store mattress shopping since the brand ships its product in a compact box and gives customers 100 nights to sleep on the mattress with the option to return it for a full refund if needed.
Since the brand's inception in 2014, Casper competitors – including Leesa, Tuft & Needle, Bear and eve -- have popped up in hopes of capitalizing on the millennial-led trend of e-commerce buy-and-try shopping.
The massive shift to online shopping, sparked by e-commerce giant Amazon's (NASDAQ:AMZN) growing popularity, has turned the bricks-and-mortar retail industry on its head in recent years. Shoppers – particularly younger generations – much prefer to fill virtual shopping baskets from the comfort of their homes and then try on and test products when they receive them in the mail.  For former titans of the industry, including Macy's (NYSE:M), JCPenney (NYSE:JCP) Sears (NYSE:SHLD) and even Target (NYSE:TGT) that's meant an introspective look and a shakeup of their business models in order to compete and stay relevant as Amazon looks to take more market share with its recent proposed $13.1 million Whole Foods buy as the latest example.
For its part, Target's partnership with Casper is part of its efforts to re-imagine its brand portfolio to include a well-known designers and products that resonate with its shoppers. In the first quarter, a partnership with designer Victoria Beckham proved to be its biggest partnership to date.